Auckland Restaurateurs Hit the New York Dining Scene
Krishna Botica and Tony McGeorge hit New York in search of inspiration and new flavours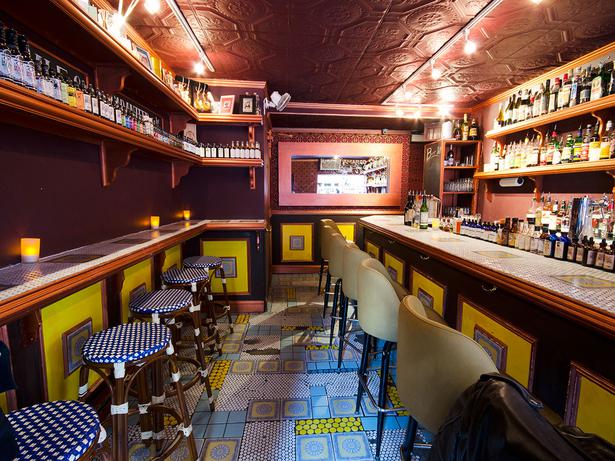 Thursday Nov. 24, 2016
May you never want for food in New York City. Bagel-and-coffee shops populate your early morning walk to the subway. Going to the park? You can buy a burger and beer. Why not Uber a Michelin-starred meal to your door. Taco trucks are strategically located to satiate during late-night revelry. The city that never sleeps is also the city that never stops eating.
For one month, my fiancee Krish and I committed to take on a challenge; check out the tried and true from the New York culinary world and hunt out what the young culinary upstarts were up to. An Airbnb apartment in Williamsburg was to be our home.
BROOKLYN
During the past two decades, the Brooklyn suburb of Williamsburg has evolved from dilapidation to destination through to gentrification.
Sky-high rent rises during the 90s and 00s drove artists, entrepreneurs, restaurateurs and club owners out of Manhattan. Many were drawn to Brooklyn because of its the rich history and raw industrial appeal. Today, Williamsburg and its surrounds are among the most creatively rich areas in the Five Boroughs. This was to be our first stop.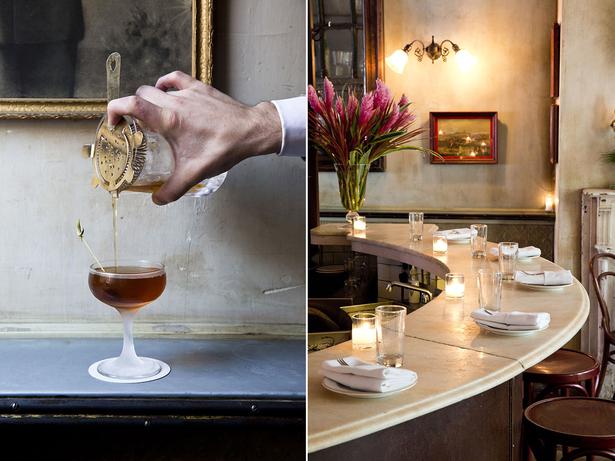 Maison Premiere, an oyster and cocktail den, is located on Bedford Rd — the high street of Williamsburg. Channelling old-world charm has become a tired schtick in the hospitality game yet this establishment artfully transports you to 1800s French Quarter New Orleans. I fell in love with Maison Premiere on my last visit to NYC. The cocktails are legendary and the raw menu — which features more than 30 different bivalves from the East Coast, West Coast and Canada — is epic. We'd recommend multiple visits; one sitting in the outside courtyard for a long lunch of oysters and French white wine; the other perched on the oval bar ordering absinthe cocktails and watching the extraordinary skill of the bartenders.
Also on Bedford Ave, about 2km uptown in the suburb of Greenpoint, is the Brooklyn institution Five Leaves. The late actor Heath Ledger initially came upon the building that is now occupied by this all-day bar and eatery. Inspired by Andy Warhol's Factory, Heath planned to live upstairs and invite local creatives to make art and live with him in the building. However, following his untimely death, the Ledger family released money from his estate to Heath's business partner and fellow Australian, Jud Mongell, to fulfil his dream.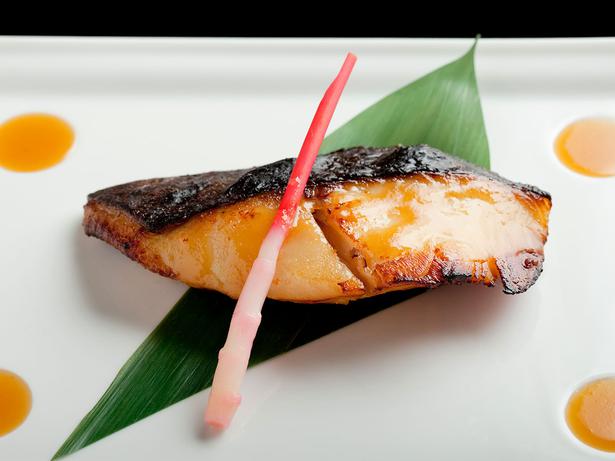 The establishment officially opened in September 2009. With such a strong Antipodean connection, it's not surprising that Five Leaves excels at brunch and coffee. On our visit, I had the house-cured Arctic charr and Krish had Moroccan scrambled eggs. Both were outstanding and the people, so welcoming. We recommend visiting for brunch mid-week — 90-minute wait times are common during the weekends.
The next stop on our culinary tour of New York is a new kid on the Williamsburg block. It's a one Michelin-starred vegetable-forward restaurant by the name of Semilla. Krish and I stumbled upon this 18-seater gem when walking home from the Marcy Ave station one evening.
READ: Restaurant Review: Saan, Ponsonby
And yes, "vegetable-forward" means exactly that. Meat and fish take a back seat and are used only when depth or intensity of flavour is needed. During our visit, animal-based protein barely featured on the plate throughout the nine-course degustation; and it wasn't missed.
Our meal began with sweet potato leaves with grilled melon and seeds, finished with a divine corn icecream with saffron and za'atar. To complement our meal, we enjoyed a wonderful minerally Croatian wine called Roxanich Malvasia. We recommend booking well ahead of time given that the diminutive size of the restaurant belies its outstanding reputation.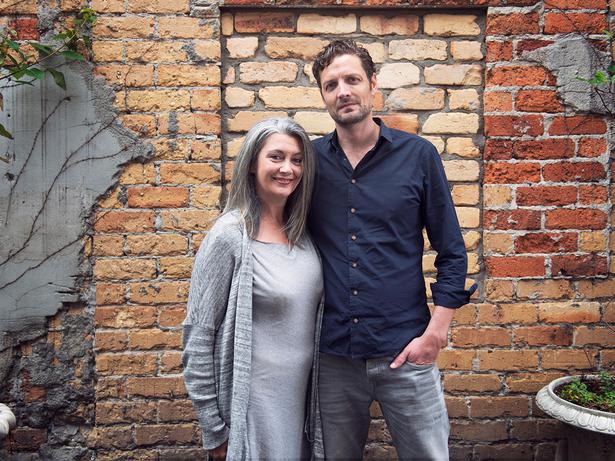 We should've brought bikes for our time in the Big Apple. It's arguably the best way to learn your way around the city so the next best thing is sign up to the Citi Bikes, where you can pick up and drop off a bike at hundreds of locations.
One cloudy Tuesday afternoon, Krish and I cycled around Forte Greene, Boerum Hill and Cobble Hill, which are three suburbs located an easy 30-minute ride south of Williamsburg. Industrial portside warehouses gave way to beautiful rows of brownstones; three- to four-storey townhouses clad in brown metamorphic sandstone.
Our first stop was Boerum Hill's legendary and century-old neighbourhood pub The Brooklyn Inn for a pint of Brooklyn Lager. We later ventured further to Bien Cuit, one of the most celebrated bakeries in NYC, before arriving at our ultimate destination, La Vara, a Spanish restaurant that opened about three years ago.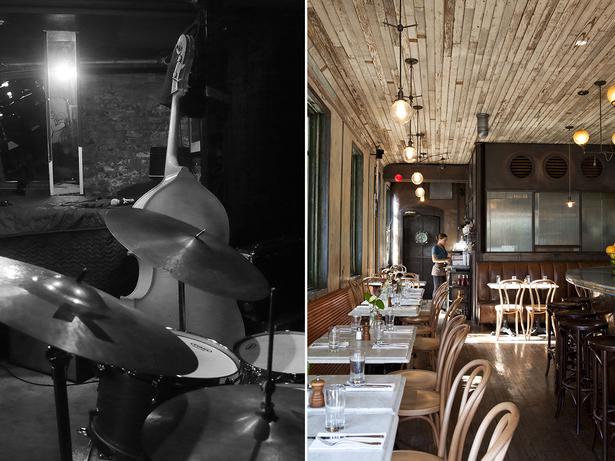 La Vara is unlike any tapas restaurant you've encountered. The chefs are creative in their ingredient combinations and the flavours channel the Jewish and Moorish legacies of northern Spain. And word to the wise; don't go past the slow-cooked suckling pig with rose petal quince sauce and chimichurri … absolutely divine!
MANHATTAN
The view from the rooftop of our apartment (precariously accessed by a wobbly fire escape ladder) overlooked Manhattan; a chiselled sculpture of granite and glass. And the great towers beckoned us to explore the architectural, cultural and gastronomic adventures to be had.
Known to us as the "city which never sleeps", it's no surprise that such an elegantly gritty city as New York is one of the birthplaces of jazz. In summer, you hear it in the subways, on corners, in the parks, upstairs in vaunted theatres and in grimy basement bars.
READ: An Insider's Guide to New York City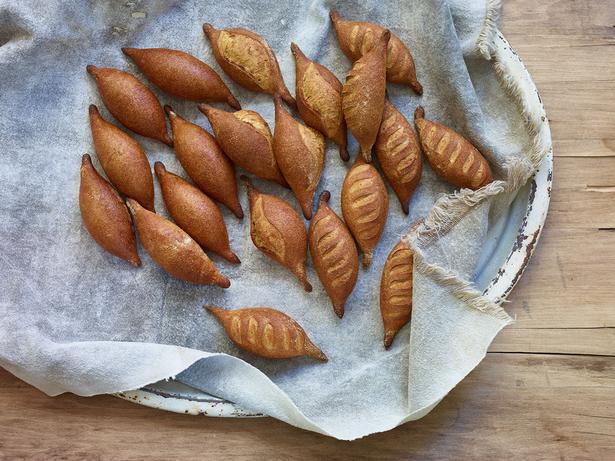 Since opening in 2014, the Appel Room in the Lincoln Centre has grown in reputation as one of the most extraordinary live jazz spaces in the city. The 483-seat theatre design is based on a Greek amphitheatre. The backdrop to the stage is an enormous glazed window that overlooks Central Park and up-town high-rises. Wow. Krish and I managed to make a last-minute booking to a concert and were fortunate to catch Grammy-winning percussionist Ulysses Owens play alongside jazz greats. You could call it a "only in NYC" type of evening.
On a more modest scale, I was fortunate enough to visit Smalls Jazz Club several times. Smalls is a 60-seater subterranean club that features upcoming talent. The seats are uncomfortable and it smells of stale beer …exactly what you'd imagine from a late-night jazz club and the musicians are also as outstanding as you'd expect. If you can, we'd recommend keeping one night free for this gem — line up for half an hour for a ticket before a show.
For $20 you'll get to see some extremely talented artists doing what they love.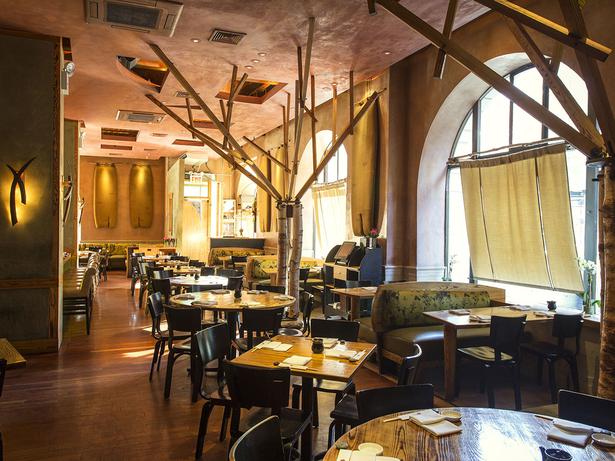 One of the most impressive meals had to be at Nobu TriBeCa. Opened in 1994 by New York hospitality royalty Nobu Matsuhisa and Drew Nieporent, along with a certain Robert DeNiro, this is the original that spawned an international food phenom with more than 30 restaurants across the globe. Star power does not equate to success, nor quality, yet for Nobu the weight of expectation seems to sit very comfortably. Our waiter knew his product inside and out and provided excellent recommendations, which included the signature black cod with miso and the yellow-tail sashimi.
New York is famous for its cocktail bars and we were lucky to partake at a few of the city's most well-respected, including Employees Only, The Dead Rabbit Grocery & Grog and Attaboy. For my money, the most enjoyable cocktail bar we visited was Amor Y Amargo (Love & Bitters). This tiny East Village bar seats only a dozen.
For the cocktail novice, the menu is listed from light to full bodied. If you're after a cocktail that's short and punchy, I'd have to recommend the 8 Amaro Sazerac. It's created with a house-blended bitters, Green Chartreuse and Orange Citrate. If you need a mid-afternoon pick-me-up, then pop into AYA after 3pm for the cocktail and coffee menu called Double Buzz.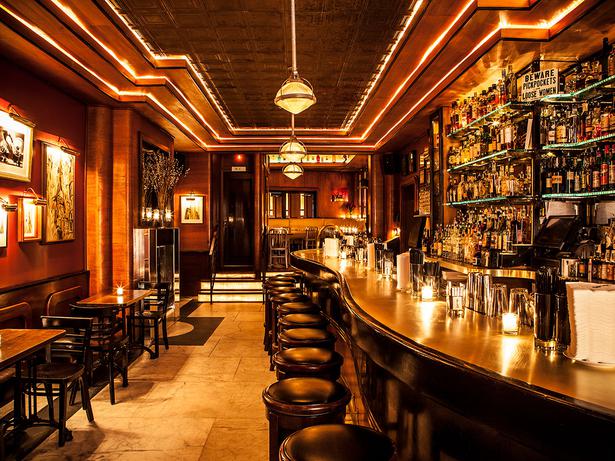 New York is a special city with a vibrant and creative hospitality scene. Restaurateurs are constantly finding ways to carve a successful niche within a hyper-competitive industry. A lasting impression was that although Auckland may not have a wide variety of offerings, we do incredibly well. Our produce is excellent and we are starting to create a unique and wonderful scene. Krish and I loved our time in NYC but were equally as excited to come back home.
• Award-winning eateries Cafe Hanoi, Xuxu Dumpling Bar and Saan are part of the Comensa Group, owned and operated by Jason van Dorsten, Krishna Botica and Tony McGeorge.
Share this: