Taking NZ Cuisine to the World
These New Zealand chefs want to convince the world that our superior food and wines must be tasted
Wednesday May 13, 2015
''We should sit down and have a debate on what it means to be Kiwi, what Kiwi food is and what can be done," urged Michelin-starred chef Matt Lambert of The Musket Room in New York.
On a trip back to his homeland, Lambert was speaking at ConversatioNZ, an event that gathered a group of progressive New Zealand chefs, suppliers and food folk in Christchurch to debate just where the country's gastronomy is at and how best to play on its strengths and take it to the next level.
With a New Zealand restaurant in the US, Lambert is someone who has certainly thought long and hard about expressing the culinary landscapes of his homeland in his work.
"I asked myself the question: what is New Zealand cuisine?" he recounted. "You have to start with the origin, looking at Maori cooking. Our nation is unique as everyone brought something with them and did well with it here. We have all these things now, but we need to take a new approach to them."
"We need progressive thinking to reinvigorate our profession and to pass on the message that happiness starts with eating really good food," said Giulio Sturla, of Lyttelton's Roots restaurant, the force behind ConversatioNZ, and co-host of the day's proceedings with fellow chef Michael Meredith.
"This is about our environment, working with nature and the people who provide our raw product," Sturla explained. "We want to look into the knowledge that surrounds a professional kitchen and highlight the potential of food within New Zealand."
For him this is about "rediscovering the wild as a resource that integrates culture and modernity to feed people" and exploring the sustainability of food production. This was certainly a theme reflected in the work of many of the presenters, which highlighted a number of emerging trends in New Zealand's food scene.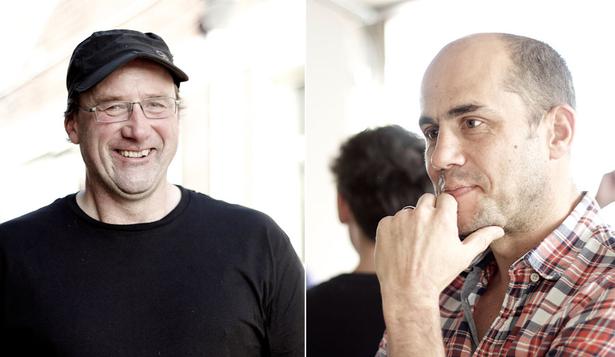 IN SEARCH OF FOOD
Forager and researcher Peter Langlands, of Wild Capture, spoke of his engagement with wild foods and foraging that is motivated by "taste, wellbeing and environmental awareness".
He celebrated things such as the wealth of seaweed to be found on the New Zealand coastline, the trout that taste different depending on what they've been fed and the wild mushrooms, the demand for which has seen them achieve "rock star" status.
"I've found there is a lot of interest out there in foraging, which is more than going out and getting food: it's a lifestyle and life force," he noted.
"But we have lost so much. Fish have gone and people don't even realise it. Heritage and culture have been lost."
As well as foraging, the event reflected the move by an increasing number of restaurateurs, such as Bevan Smith of Riverstone Kitchen, to grow their own food.
He encouraged others to consider growing produce in the same way they would make their own bread. However, he initially planted the restaurant's garden — from which he now sources a significant proportion of its vegetables — because of his frustration with what was available locally.
"We're a food-producing nation," he says. "Though there are fantastic producers, there's so little choice out of the ordinary that the general public has very little chance of getting their hands on the best stuff. We must ask more questions and be more demanding."
It's clear there's more potential in our soils than is now being harnessed, but work is under way to create greater diversity in what we grow.
One area is the mushrooms, whose supply and diversity have been naturally limited here. This is because the fungi that exist among our native trees are so much smaller than their far more substantial European counterparts.
Gareth Renowden of Limestone Hills described the highly carbon-positive and lucrative business of truffle farming, while plant and food scientist, Dr Alexis Guerin-Laguette of Lincoln University outlined his team's success in trialling prized European mushroom varieties, which could take some of the pressure out of the burgeoning foraging scene.
"Food will be a big issue in the future," Guerin-Laguette said. "Mushrooms are a good source of amino acids and low in fat. If we can be as smart as nature we can produce them in a sustainable way."
Sustainability was also on the menu for Darren Lovell, whose presentation proclaimed that we can "save the planet by eating more fish".
New Zealand is the fourth largest fishery in the world, and, since it started managing its stocks from 1986, has seen its resources increasingly used at a sustainable level, according to Lovell.
One success story he shared was that of orange roughy, once close to being overfished. Now it is close to receiving the MSC (Marine Stewardship Council) tick of approval. However, Lovell lamented that though New Zealand has the largest sardine resource, it is currently caught only for bait.
New Zealand could also be missing a trick by lagging behind the Old World and Australia in producing and selling so-called "natural" wines, according to restaurant wine consultant Stephen Wong.
After delegates watched a video clip of New Zealand chef Morgan McGlone talking about his 100 per cent natural wine list at Belle's Hot Chicken in Melbourne, Wong described this new wave of wines, which are made with minimal intervention, often as a way to better display their provenance.
"Australia has the most dynamic natural wine scene in the New World, with so many producers making stunning wines, and a coterie of sommeliers and trade to buy and sell them," said Wong. "We could do the same here."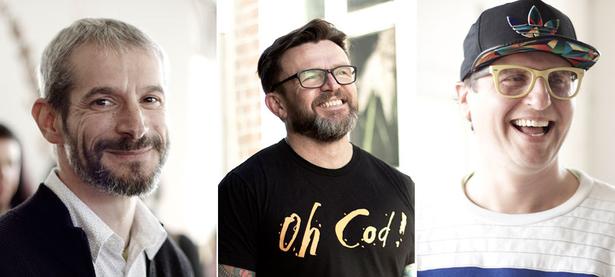 TOWARDS A NEW ZEALAND FOOD MANIFESTO
It was fantastic to hear the many positive stories from those at ConversatioNZ who shared a conviction that New Zealand was blessed with a combination of outstanding produce and people.
However, it was even more encouraging that this professional event was no backslapping orgy of self-congratulation, but an examination of the current culinary state of play and a call to arms to meet the challenges required to advance the industry.
Giapo's Gianpaolo Grazioli told attendees to "feel the fear" and think outside the box.
"New Zealand is not anywhere near being a food destination, so we must be doing something wrong. We are missing the chance of a lifetime," he maintained.
This was also acknowledged by food critic, Lauraine Jacobs, who bemoaned the fact that though the country's scenery, adventure sports and hobbits were being promoted overseas, its food and wine was only discovered by visitors on arrival.
She wants to see "New Zealand become the next food destination for sophisticated and hungry travellers."
However, she highlighted a number of challenges, such as "why New Zealand food stories are being told so poorly and infrequently."
We need to investigate what makes New Zealand food so special and sets it apart "to help us move towards a unique New Zealand food culture", she thinks, and "to find a way to tell the world about our food".
"The final challenge," she said, "is to develop cutting-edge food that attracts the attention of the world. We're ideally placed to do this, with very few traditions to bind us."
The dialogue started by ConversatioNZ is a step towards achieving this. As Lambert noted of the New Nordic Food movement, which helped place the area's cuisine on the world's gastronomical map in the past decade: "That was chefs sitting down and hammering it out."
The event showed there's far more to New Zealand cuisine than the pavlova. It's something many speakers felt was grounded in the natural riches of the land, with the suggestion that the future lies in deepening the connection between this and the culturally diverse community of people who cook, eat and may travel here to enjoy its bounty.
"I am sure today is the beginning of something great," said Sturla, who called for the conversation to continue and plans to host a similar event next year.
"Let's envision New Zealand as the place to come and enjoy real food, with the best produce this land and ocean can offer, choosing what is made here with honesty and respect to support local farmers and producers.
"This is the strongest step to support our economy, individuals, families, and businesses.
"Let's work towards a New Zealand Food Manifesto," he concluded, "that takes into consideration the people, culture, agriculture and economics, placing first our wellbeing and interconnection with the environment."
Share this: