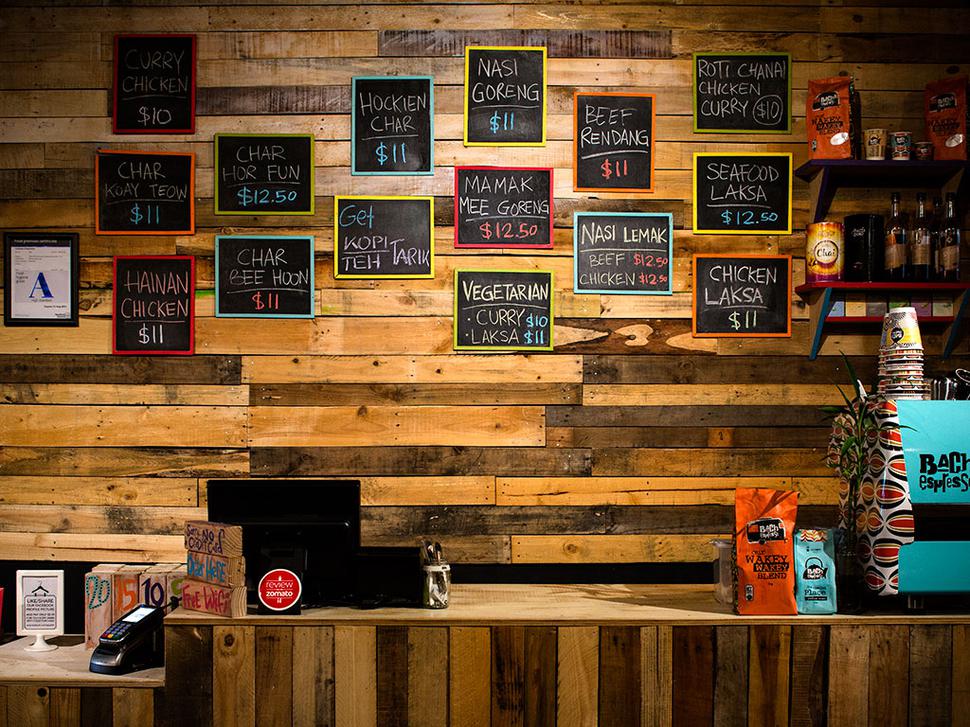 Restaurant Review: Ngopi
This new Malaysian restaurant is devoted to an admirable cause
Friday April 24, 2015
Address: 79 Anzac Ave, City
Phone: (09) 303 4172
Food: Malaysian
From the menu: Chicken laksa ($11); Mamak mee goreng ($12.50); Beef rendang ($11); Chicken roti chanai ($10)
Rating: 7.5/10


Fair trade, free range, sustainable, organic, ethical — these words have been creeping into our consciousness when it comes to food for a while now — some with greater impact than others.
The good news is that most of us are much more aware of where our food comes from and make dining and shopping decisions accordingly.
Eating out is a little harder although, increasingly, menus specify when food is free range, organic or fair trade so you can make informed choices.
Taking ethical eating in another direction is Ngopi, a Malaysian eatery you may have hurtled past on the bus down Anzac Ave but not realised was there.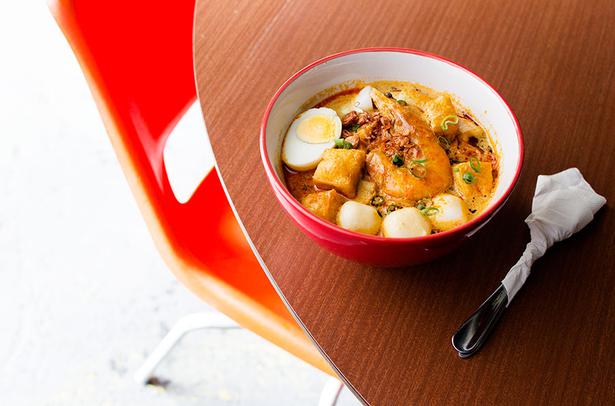 Behind its plain black frontage sporting a distinctive logo of a retro chair sitting inside the white outline of a coffee cup is a simple but delightful restaurant serving terrific Malaysian food at even better prices.
But here's the thing about Ngopi ("ngo-pee") that makes it extra great: the cafe is a not-for-profit enterprise staffed mostly by volunteers (a few essential staff, such as chef Alfred, who hails from Penang, are paid), and any profits generated are redistributed to two charities: A21 Campaign, a movement to prevent human trafficking and help recover the victims of it, and Habitat for Humanity, which assists in reducing homelessness.
The cafe, which was started by the House of Praise Church about a year ago, has been open for dinner since the start of March serving the same menu as during the day, and it's worth noting the new opening hours: Monday to Thursday 11am-8pm; Friday 11am-3pm.
Ngopi's design aesthetic, both in the actual eatery and online, is super cute.
Through that black entrance is an eclectic, colourful space with mismatched tables and chairs continuing the retro vibe of the logo, and polished concrete floor. A vibrant mural adorns one wall and multicoloured and variously stained pieces of timber have been used throughout for the counter area and as a room divider. There are games and books, and small, colourful blackboards advertise the menu.
This is unfussy and simple — think food court — and covers all the bases, from its most popular dish, char koay teow ($11), to curries and roti.
The hot drinks menu also features Malaysian tea and coffee specialties teh tarik, kopi tarik and cham for $3.50.
We selected a few dishes from the menu to try but I would have happily ordered anything.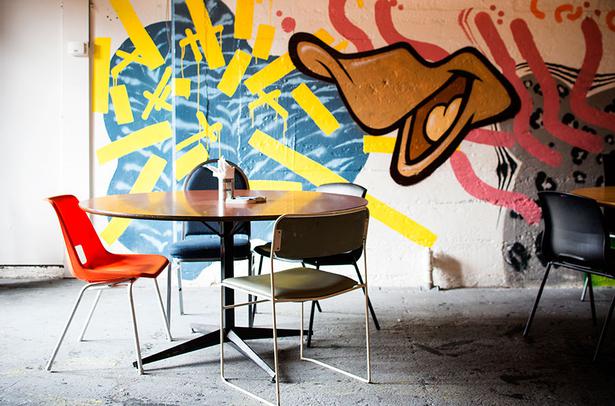 Each dish was great, though the beef rendang, which came with rice and a tasty fresh coleslaw, was a tad on the dry side.
The chicken curry with the roti chanai was rich and creamy, with big chunks of chook and two delicious flaky rotis; while the broth in the enormous bowl of chicken laksa (spicy noodle soup, also available as a seafood dish) was as it should be — light in texture and fragrant, with plenty of flavour. Heavy on the noodles and packed full of tofu, chicken, egg and veges, this is a big, satisfying meal.
The mamak mee goreng was our favourite — a large serving with tender chicken, prawns, squid, tofu, potato, tomato and topped with shredded lettuce, though be warned: the spicy Indian-style fried yellow noodles it comes with have a kick. Cue much nose running.
"This is 1990s' prices and portions in a hipster setting," remarked my dining companion as we reminisced about the Malaysian dining scene in and around Cuba St in central Wellington, which Ngopi reminded us of.
We're lucky in Auckland that we, too, have a choice of eateries serving up terrific Malaysian food. This is definitely another to add to your list, if it's not there already.
And knowing that you're supporting two great causes by dining there makes that meal extra satisfying.
Share this:
More Food & Drink / > Cheap & Cheerful