Nici Wickes' Caramelised Pork Clay Pot For One
Bake until the pork is meltingly soft and the sauce is syrupy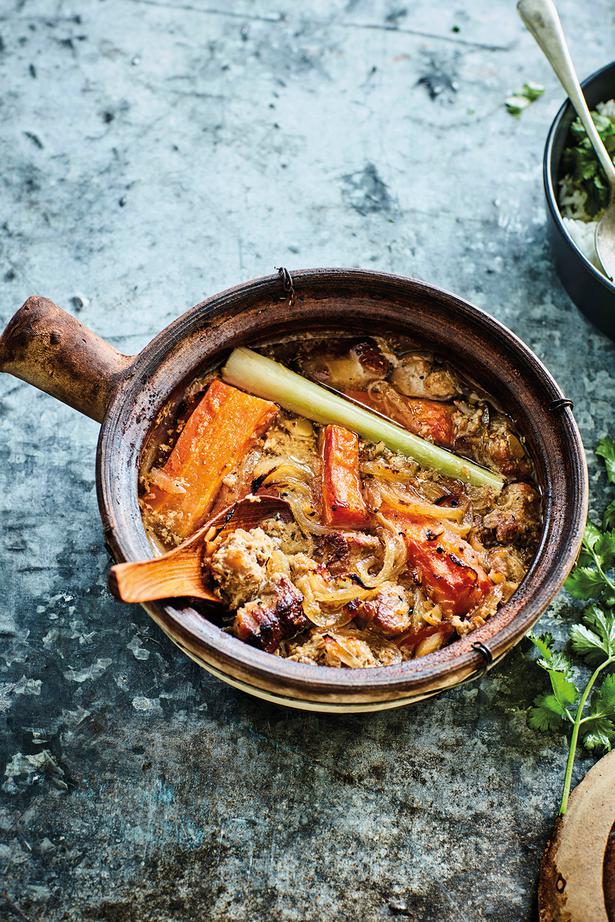 Friday July 1, 2022
I first tried a version of this dish in a cafe in Hanoi — if I close my eyes I can easily picture myself there. If this dish pops into my head during the day, it just keeps whispering to me until I give in and make it for dinner.
NICI WICKES' CARAMELISED PORK CLAY POT RECIPE
Makes one generous serve
200g cubed pork — use shoulder, pork fingers (actually belly) or chops
1 medium onion, sliced
1 carrot, chopped into lengths
½ red chilli, finely chopped
1 stalk lemongrass
2 Tbsp fish sauce
1 Tbsp dark soy sauce
1 Tbsp brown sugar
1 tsp sesame oil
Squeeze of lemon juice
Splash of rice vinegar (optional)
Decent grind of black pepper
1. Preheat the oven to 180C.
2. In a large bowl, toss everything together. Place in a clay pot or ovenproof dish with a lid.
3. Add enough water to reach halfway up the ingredients.
4. Bake until the pork is meltingly soft and the sauce is syrupy, about one hour or a little longer.
5. Take the lid off for the last 10 minutes to help it reduce and syrup-up.
6. Serve with rice.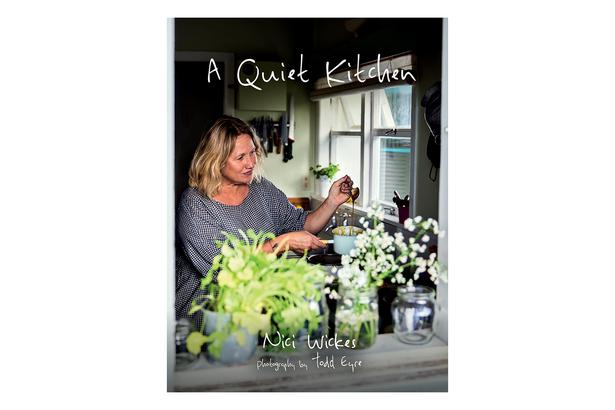 A Quiet Kitchen, by Nici Wickes, photography by Todd Eyre, published by Bateman Books, $45, on sale July 11.
Share this: