Why Chef Nick Honeyman Misses Brunch in NZ
The chef is bringing a taste of New Zealand to France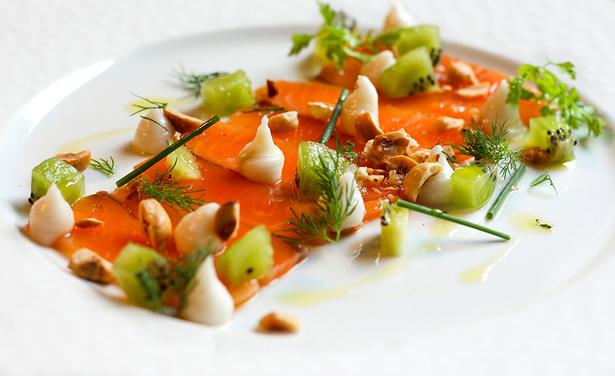 Monday July 13, 2015
Auckland-based chef Nick Honeyman is in France for two months cooking at Le Petit Leon, a small provincial restaurant in Saint-Leon-sur-Vezere in the Dordogne region. He explains how he's influenced by New Zealand food and what he misses about home.

1. What do you like about French food?
French cuisine has so much history and tradition. I love that there are so many dishes specific to different areas of France. The classic French techniques are still the first things you are taught at culinary school and they have stood the test of time. They are the base of all of my cooking and create a really solid platform so you can then be inventive with your menus.
2. How do you think New Zealand cuisine is different to French cuisine?
I can't really put my finger on a definition of New Zealand cuisine. I think New Zealand cuisine is still developing and at a very exciting stage with so many people now interested in cooking who also have a good understanding of how best to use our amazing local produce. I think there is a big French influence in NZ cuisine already with some of the simple techniques we use.
3. What's your favourite French dish and why?
That's a hard one. Anything cooked in duck fat followed by a riz au lait (rice pudding) would see me right.
4. What's the worst meal you've ever eaten and why?
I have either mentally blocked them all out or never really had a disaster of a night. However, one dish does always come to mind; it was one of my first adventures in France when my French was not very good and in the days before Google Translate on your phone. I ordered a dish thinking it would be some sort of truffled egg but it ended up being a hard poached egg sitting in a bowl of powdered gravy. It was all kinds of wrong but left me in hysterics so it has actually given me fond memories of the evening.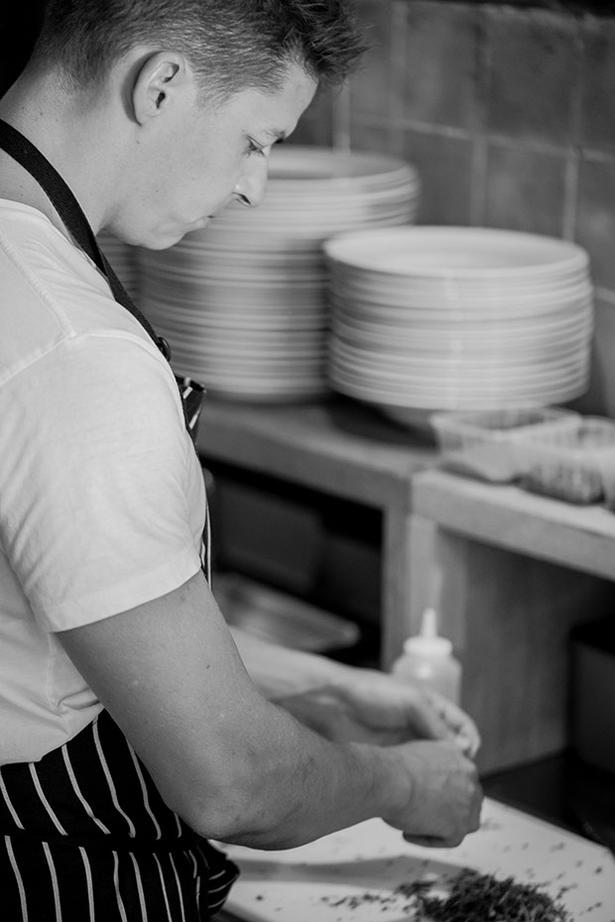 5. What do you miss about New Zealand food when you're abroad?
I miss the brunch culture. There is a lot to be said for preparing the perfect eggs and coffee and New Zealand has it down pat.
6. Do you think New Zealanders take enough risk when eating?
I think in the past few years as food has become more fashionable everyone is willing to take more risks and think a lot more about what they are eating. Food is exciting and I think Kiwis are embracing it.
7. What's the best thing about New Zealand food?
The produce and the pride that goes into it. I have been lucky enough to visit a lot of farmers in the past few months filming a TV show and have been taken aback at how passionate they are about their work. This passion really shines through in the final product. I have brought along a few to France to showcase them — one is Ora King Salmon which has gone down a treat. I also have kiwifruit and New Zealand farmed venison on my menus.
8. What would your last meal be?
A table of hot bread, olive oil, French butter, copious amounts of cheese and sliced iberico ham. Nothing excites me more than a table full of food.
9. Where did you learn to cook?
I did my training in Sydney and then was lucky enough to do a few stages in Paris for a couple years. To be honest I am still learning every day mostly from reading the cookbooks from top chefs I admire.
10. Other than French and NZ cuisine, what other food cultures do you like?
I worked in Japan for a while and fell in love with the simplicity and intricacy of their food. It has had a big impact on my style of cooking today. If I could pick up and go anywhere for a meal tomorrow I would be eating Thai street food. I love its fresh and spicy flavours.
Share this: