Noma Dishwasher Becomes Co-owner
Ali Sonko, a dishwasher at Noma, has becomes a co-owner of the world famous Danish restaurant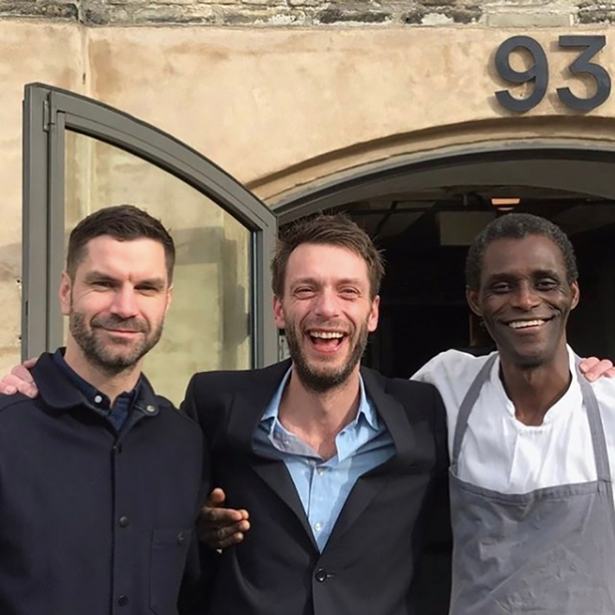 Thursday March 2, 2017
A dishwasher described as the "heart and soul" of the world class Danish restaurant Noma has been made a co-owner of the establishment he has worked in for 14 years.
The decision to promote Ali Sonko, who has toiled in the Noma kitchen since it first opened in 2003, was announced at a party in Copenhagen to mark the restaurant's last day at its famous waterfront location in Christianshavn.
The restaurant, named the world's best four times by Restaurant magazine and three times in the San Pellegrino World's 50 Best, is due to move to a new location andreopen as an urban farm in December.
In a Facebook post, René Redzepi, the chef who runs Noma, said it was "one of the happiest moments of my time at Noma" to announce that Ali was to become one of his new business partners, saying it was in recognition of his hard work and enduring smile.
READ: Chef Rene Redzepi on Closing Noma
"I don't think people appreciate what it means to have someone like Ali in the house," Redzepi told friends gathered for a party to mark Noma's move. "He is all smiles, no matter how his 12 children are faring."
Sonko, 62, who moved to Denmark 34 years ago after emigrating from his native Gambia where he worked as a farmer, described his job as "the best ever".
"I cannot describe how happy I am to work here," he told the Danish website BT. "There are the best people to work with and I am good friends with everyone. They show enormous respect towards me and no matter what I say or ask them, they are there for me."
Redzepi, whose restaurant also has two Michelin stars, said he was also planning to surprise other staff "with a piece of the walls they have chosen to work so hard within".
Alongside Sonko, Lau Richter, Noma's service director, and James Spreadbury, an Australian who has managed the restaurant since 2009, are also to be made partners in the business. Redzepi said his father, also called Ali, had worked as a dishwasher when he had arrived in Denmark as an immigrant from Macedonia.
READ: Top Chefs Share Their Favourite Meals of 2016
Sonko made headlines in 2010 when visa problems prevented him from being able to travel to London with the rest of the Noma team to pick up their first best restaurant in the world award from Restaurant magazine.
The Noma representatives wore T-shirts with his face printed on it in recognition of their colleague. Two years later when Noma received the same award again, Sonko was in London to deliver the acceptance speech.
Noma, which has a reputation for a creative menu based on locally-sourced Nordic food, takes its name from the Danish words "nordisk" (Nordic) and "mad" (food).
- The Observer
Share this: