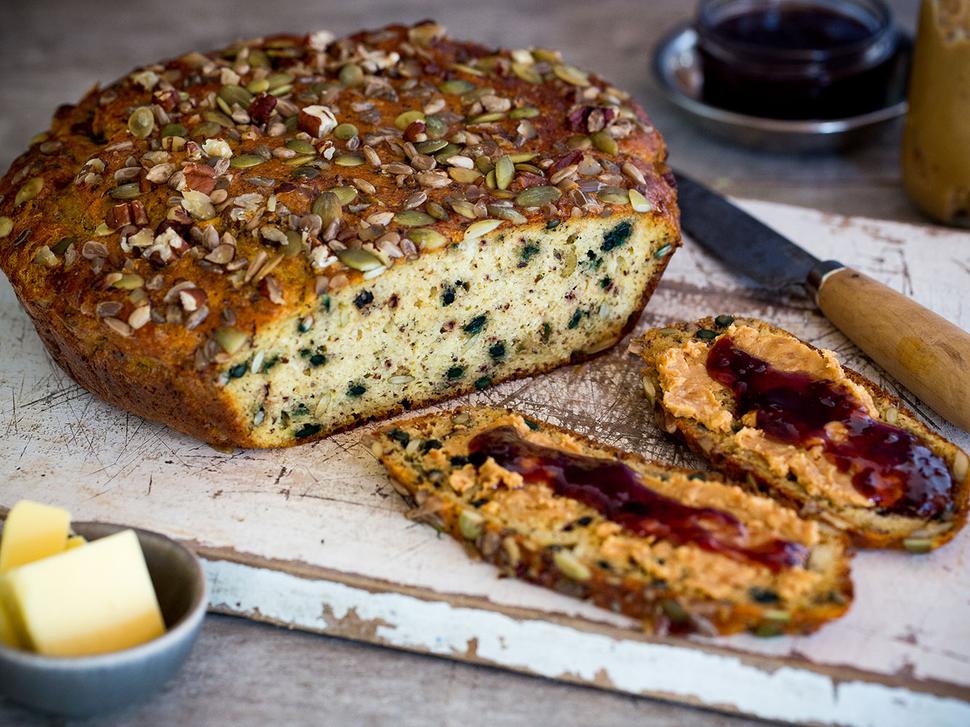 Nourishing Seed Bread
This easiest homemade loaf is packed with nuts and seeds and is yeast-free
Friday Feb. 23, 2018
In our house, we have the routine of making this seed bread once a week and having it for breakfast topped with eggs (I love to spread it with Marmite first). This bread is also often wrapped up in tinfoil and taken for a treat at work. It's quick to make, with no yeast, so no rising involved, and leaves a lovely aroma in the kitchen when baking.
NO YEAST SEED BREAD
Makes 1 loaf
1¾ cup ground almonds
¼ cup ground linseed
½ tsp salt
1 tsp baking soda
¾ cup mixed seeds and nuts, roughly chopped
6 eggs
2 Tbsp lemon juice
2 tsp brown sugar
¼ cup melted butter
2 Tbsp extra seeds and nuts for top
1. Preheat oven to 170C. Line a 20cm tin with baking paper.

2. Into a bowl place the almonds, linseed, salt, baking soda and seeds.

3. In another bowl whisk together the eggs, lemon juice, sugar and butter. Pour into the dry ingredients and mix well. Pour into the loaf tin and sprinkle over the extra seeds.

4. Bake in the oven for 45 minutes or until it sounds hollow when tapped. Remove and place on to a cooling rack.
Share this: