Nutella Pinwheel Biscuits Recipe
Try this delicious recipe for nutella biscuits by Tanya Barr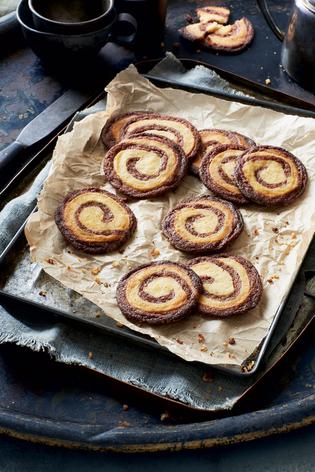 I love these biscuits because they look so impressive but require a lot less effort than you might think. I came up with this recipe one Sunday when Jim was playing on the Xbox (this is when I tend to bake a lot) and when they came out of the oven he was really impressed with how they looked – as well as the yummy Nutella taste. I didn't tell him how I created the pinwheel effect but I guess the secret is out now!
NUTELLA PINWHEEL BISCUITS RECIPE
Makes 20 
Prep time: 20 minutes
Chilling time: 1 hour
Cooking time: 10 minutes
150g butter, softened
150g caster sugar
1 egg
1 teaspoon vanilla extract
220g plain flour, plus extra for dusting
1 teaspoon baking powder
200g Nutella
100g white chocolate, melted
1. In a bowl, cream together the butter and sugar until light and fluffy, followed by the egg and vanilla extract.
2. Stir in the flour and baking powder and mix to form a smooth dough. Split the dough in two. Add Nutella to one half and stir through until well combined. Add the melted white chocolate to the other half and do the same.
3. Roll out the dough on a floured surface to form two equal rectangles about 1cm thick. Lay out a large piece of clingfilm, then place one rectangle on top of the other. Roll up the whole lot like a Swiss roll, as tightly as possible and wrap in the clingfilm, twisting the ends tightly. Chill in the fridge for 1 hour.
4. Preheat the oven to 200°C. Line a baking tray with greaseproof paper. Remove the dough from the fridge, unwrap the clingfilm and cut into ½cm discs. Place the discs on the baking tray and bake for 8–10 minutes. Transfer to a wire rack to cool.
- Reproduced with permission from Tanya Bakes, by Tanya Burr, published by Random House (NZ) $40.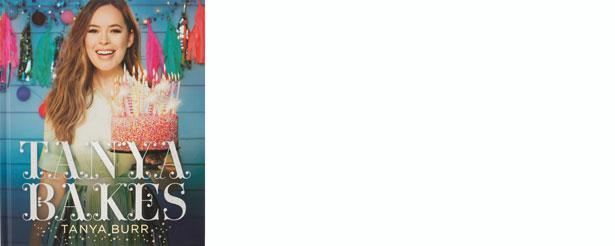 Share this:
More Food & Drink / Recipes