O'Connell St Bistro Reflect on 20 Years in Hospitality
To mark the restaurant's 20th birthday, the team reveal the biggest lessons they've learned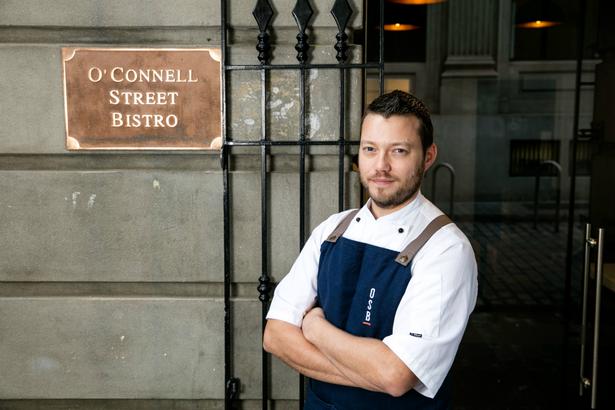 Wednesday Nov. 8, 2017
As the team at O'Connell Street Bistro celebrate their 20th birthday, head chef Mark Southon, and Chris Upton, the restaurant's owner, reflect on the three biggest lessons from their time working in hospitality, and share their favourite dishes, past and present. 
MARK SOUTHON, HEAD CHEF
Three biggest lessons
1. You can't do everything yourself, learn to delegate and rely on your number twos and threes. Trust your team below as they help and support you - this also inspires them and lets them grow into a better chef and ultimately go on to be the boss.
2. You're only as good as the last meal that left the kitchen. You are judged and critiqued on every dish that leaves the kitchen, so it has to be on point all day/night long, to the customer, not just food critics and reviewers.
3. And the older you get, the longer the hangover period is. It's up to three days now!
WATCH: Mark Southon Demonstrates Making Rabbit Pappardelle
Favourite dishes of all time
1. Roast Snapper with Sautéed Prawns and Corn: I love this dish, it's the taste of summer. Vibrant and full of flavour. Crispy-skinned snapper hand-caught from Leigh Fish with sautéed prawn pieces in brown butter and a few textures of corn, buttery puree, charred slices and corn shoots.
2. Ora King Salmon, Black Vinegar, Fragrant Eggplant, Pickled Vegetables and Coconut Yogurt: I have used this Ora King a lot in my time in New Zealand and this is one of my favourite dishes. I cook the salmon on a low temperature, so it's just set. It appears raw but when you eat it, the texture is fantastic, it just melts in your mouth. The salmon is sweet and rich, so the black vinegar sauce cuts through and balances the dish and pickled baby vegetables give the dish some texture.
3. Leelands Roasted Lamb Rump, Confit Crispy Belly with Pumpkin and Harissa Jus: I love this lamb, sweet, tender and tasty, The crispy confit belly gives a richness and interesting component to the dish as well as raw, butter poached fondants and ginger pureed pumpkin elements. The spice from the harissa in the jus lifts and adds fragrance to the final dish.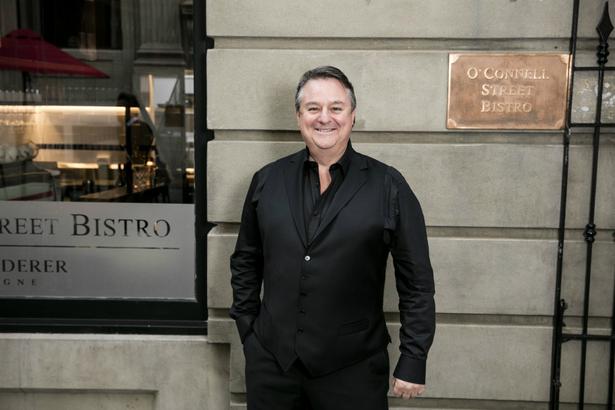 CHRIS UPTON, OWNER
Three biggest lessons
1. The team is only as strong as its weakest member. Hospitality involves teamwork, rather than solo effort. Many facets go into making a great customer experience, so it's important that the team work closely together.
2. Never expect a long holiday or weekend to yourself. Most often you will be working when everyone else is out enjoying themselves. Ironically, the hospitality industry can be relatively anti-social compared to other careers and hospo staff tend to socialise together as they have a mutual appreciation of the sometimes-strange working hours and lack of standard routine in their lives.
3. The importance of empathy, tolerance and having a thick skin. In the hospitality industry, the interaction with the public can be very intense, exposing you to a wide range of factors such as culture, dietary requirements and expectations. As we know, individually we are all very different personalities and you need to be able to tolerate and accept these differences, whilst maximizing the customer experience, but without letting it affect you personally. The nature of the industry is such that what one person really enjoys, another mightn't enjoy as much, both for their own reasons and often outside your control.
Favourite dishes of all time
1. Steak Tartare: This is my favourite dish as it's classically Bistro and has taken pride of place on the menu over the last 18 years. It was a dish that I first learnt and made many times tableside in the Louis XVI restaurant at the Angel Hotel in Cardiff in the early 80's. So this dish has a strong nostalgic value for me.
2. Quail & Black Pudding Pie: A dish Mark (Southon) created for our winter menu this year. It was a delicious combination of quail and black pudding, accompanied by Jerusalem Artichokes, pearl barley, caramelised baby onions and grapes. Everything on the plate worked so well together and the dish was very popular.
3. Chocolate Cremeaux, Barley Malt Ice cream and Honeycomb: Currently on our menu and created by one of our senior Chef de Partie, Shawn Powell. A very decadent, but textural dessert which has already won a place in the hearts of many of our regulars.
WIN: A $500 VIP Dining Experience at O'Connell Street Bistro
Share this: