Olivia Scott of The Raw Kitchen's New Cookbook
Olivia Scott shares her story and recipes in a new cookbook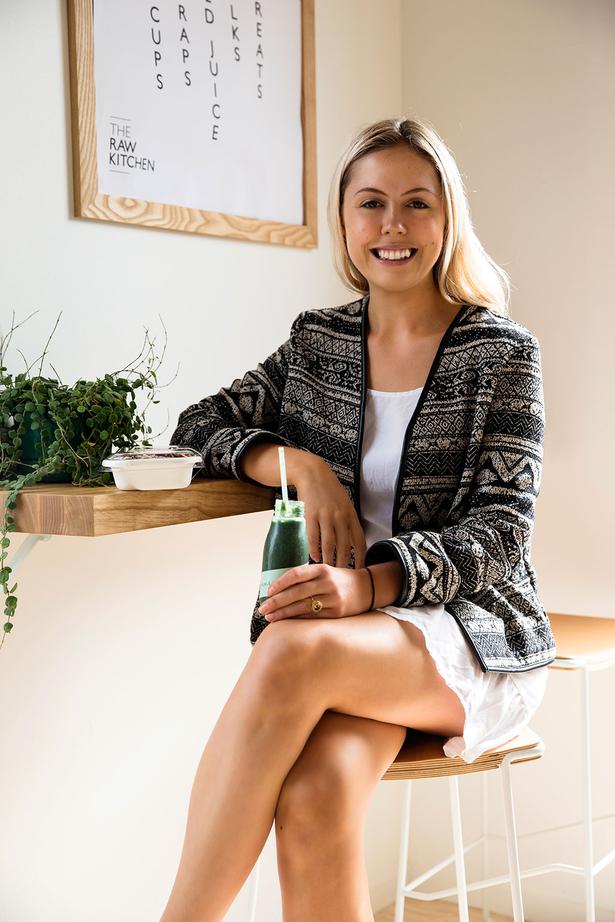 Wednesday May 11, 2016
The raw lifestyle has been good to Olivia Scott. In 2013, soon after turning 20, she decided to make a drastic change in the way she ate, choosing only to consume raw, plant-based foods.
Three years later, she has her own popular cafe, The Raw Kitchen, which opened in Ponsonby last year with a second opening in Newmarket last month. Plus, she is behind takeaway cold-pressed juice store Well+Good in City Works Depot, run with her partner Joss Jenner-Leuthart, the former Auckland director of Mojo Coffee.
Not one to rest on her laurels, Olivia has also just released her first cookbook.
With more than 120 raw recipes it is, she says, the ideal book for raw food beginners, with a number of simple recipes, from cauliflower rice to choc-orange mousse with poached pears.
Her concept for the hardcover coffee table book was for it to appeal to a wide range of people that hadn't come in contact with raw food before.
"I wanted it to be easy to follow, with approachable and quick-to-make meals. A lot of raw food can take a long time to prepare, soaking and dehydration. I wanted to make something that is more realistic in today's daily life, like 10-minute salads or soups you can blend up in five minutes," says Olivia, who is also studying a diploma in nutrition at Wellpark College.
In the book, Olivia shares her personal story, with a chapter on meditation and self-love, plus a one-week detox plan that she developed with nutritionist Annabel Roydhouse.

• The Raw Kitchen by Olivia Scott. Published by Beatnik Publishing, $60. Available from beatnikshop.com
Share this: