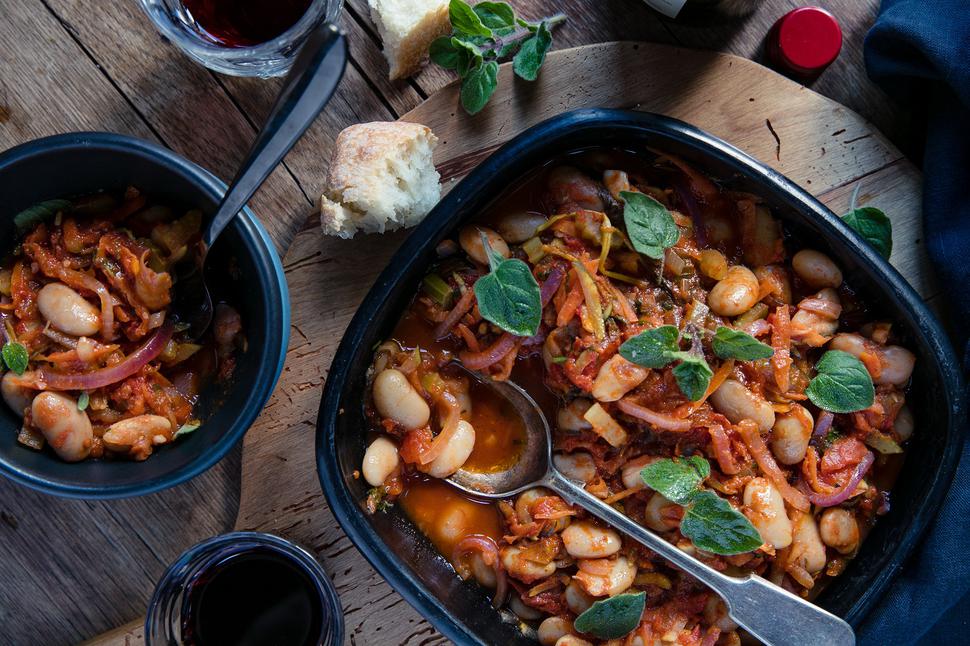 One-Pot Butter Beans In Vegetable Herb Sauce
Simple in both ingredients and method, this dish makes the perfect rustic supper
Friday Nov. 2, 2018
Adding a couple of cups of passata to a vegetable and butter bean mixture is a delicious meal knocked up in minutes. Serve it with warm crusty bread to scoop up every last drip.
ONE- POT BUTTER BEANS IN VEGETABLE HERB SAUCE RECIPE 
2 Tbsp olive oil
1 red onion, sliced
3 cloves garlic, crushed
1 stick celery, chopped
1 grated carrot
1 grated courgette
1 Tbsp lemon zest
3 cups passata
Pinch chilli flakes
390g tin butter beans, drained
1/2 cup chopped oregano, plus few leaves to garnish
1. Heat the oil in a large pan. Add the onion, garlic and celery, cooking until softened. Add the carrot, courgette and lemon zest cooking for 5 minutes. Stir through the passata and butter beans, chilli flakes, oregano, salt and pepper to taste.
2. Serve with some warm crusty bread.
Share this:
More Food & Drink / Recipes