Onion and Gruyere Quiche Recipe
The subtle gruyere flavour marries with slow-cooked onions and fresh herbs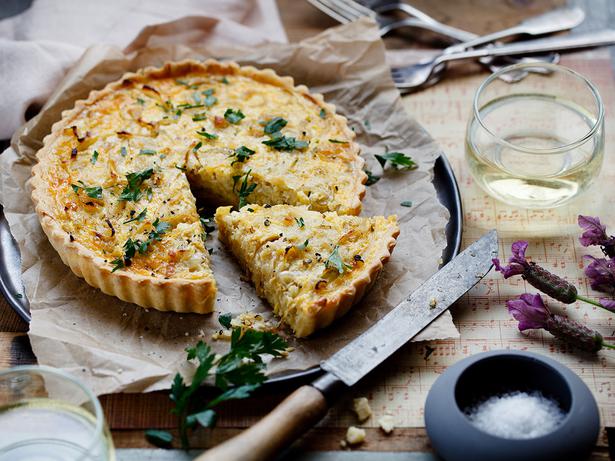 Friday Nov. 20, 2015
If you can, have this gruyere tart warm from the oven. Get the pastry baked earlier in the day so you can just fill it and bake. The subtle flavour of gruyere marries well with slow-cooked onions and fresh herbs.

ONION AND GRUYERE QUICHE
Serves 4
• 150g savoury pastry
• 10g butter
• 1 Tbsp olive oil
• 2 large onions, sliced thinly
• 1 Tbsp thyme leaves
• Salt and pepper
• 2 eggs
• ½ cup cream
• ½ cup milk
• 1 cup gruyere, grated
• 2 Tbsp chopped parsley
1. Preheat oven to 180C.
2. Line a 20cm quiche tin with the pastry and bake blind for 15 minutes.
3. Melt the butter and olive oil in a frying pan. On a low heat soften the onions stirring occasionally for about 30 minutes. Add the thyme then season with salt and pepper.
4. In a small bowl combine the eggs, cream, milk, half the gruyere and parsley mixing well.
5. Place the onions into the quiche, pour over the egg mixture and sprinkle over the remaining cheese. Place into the oven for 30 minutes until set.
Share this:
More Food & Drink / Recipes