Opera Singer Amelia Berry Has No Time for Soggy Sandwiches
The New York-based Kiwi talks us through her eating habits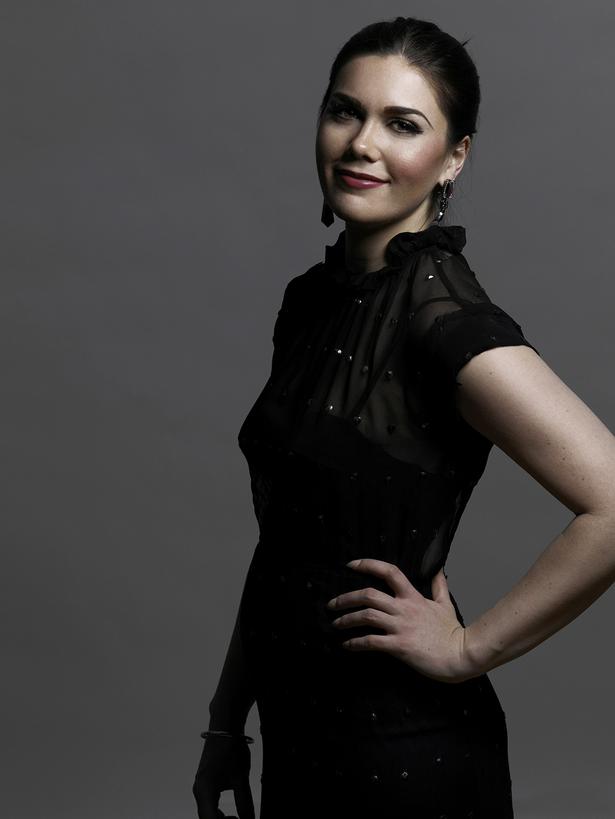 Monday May 18, 2015
Do you adopt a special diet while you're performing?
I don't adopt a special diet while performing, but I do try to eat healthily and get some protein and vegetables in there. Anything that can give me energy is what I am looking for.
What's the best meal you've ever eaten?
I can remember a few great meals. It's so hard to pick a favourite, so I'll do a breakfast/lunch/dinner list. I recently had the ricotta pancakes with whipped salted caramel butter and vanilla sugar from Toru Cafe in Ponsonby and they changed my life. A few years ago, I had an incredible lunch at Shed 5 in Wellington that included some delicious Bluff oysters. I am a sucker for seafood so when I am in New Zealand I try to eat it as much as possible. One of my favourite meals for dinner is the Fettucine Ai Funghi (mushroom fettucine) at Pisticci in New York. I get them to make it with truffle oil and it is to die for. Special mention to Strawberry Fare in Wellington for decadent desserts.
Are there any foods in New Zealand that you can't get in New York that you miss?
I miss Kiwi dip and good old Bluebird chips when I'm in New York. I am always happy to have some Cadbury Black Forest turn up in a care package (hear that, family?), or some Tim Tams. Oh, and feijoa lollies.
Where's your favourite place to eat in New York?
My favourite places to eat in New York are all near where I studied or in my neighbourhood. The aforementioned Pisticci is always a great place to go (and they serve the best grapefruit martinis). I also like Harlem Public for the most insanely fantastic gourmet burgers and Jin Ramen in Morningside Heights for cheap yet amazing ramen. Kitchenette does a great brunch, which is absolutely worth getting out of bed for.
Where's your favourite place to eat in New Zealand?
The Fed Deli in Auckland is an awesome place to eat. They are always open after we finish a show and my fatigue and hunger makes the already delicious food taste even better! SPQR does the perfect sticky date pudding, which I always make sure to go and get whenever I'm in Auckland.
What's the weirdest food you've ever eaten?
Blubber soup and deep fried milk when I was in China in 2006, along with some things that I didn't want to question. Sometimes ignorance is the best way to go.
Are there any foods you don't like?
I don't particularly like green capsicum or root vegetables. Or anything with bones in it. That said, I will try anything once.
What's the worst meal you've ever eaten?
The worst meal I've eaten in recent memory was at an airport in America. I bought a sandwich that was revoltingly soggy and I took it back. They replaced it with an equally soggy sandwich. Sigh.
Which country has the best food?
The food in New Zealand is definitely fresher so I would say that it is better in its raw state here. I also live on a tight budget in New York, so I haven't been able to splash out on any fancy meals. I do love that you can get almost anything delivered in New York, though. Definitely a perk of living in the city.
- Amelia Berry plays Clorinda in New Zealand Opera's production of La cenerentola, which runs from May 30-June 7 at Auckland's ASB Theatre. Buy tickets here.
Share this: