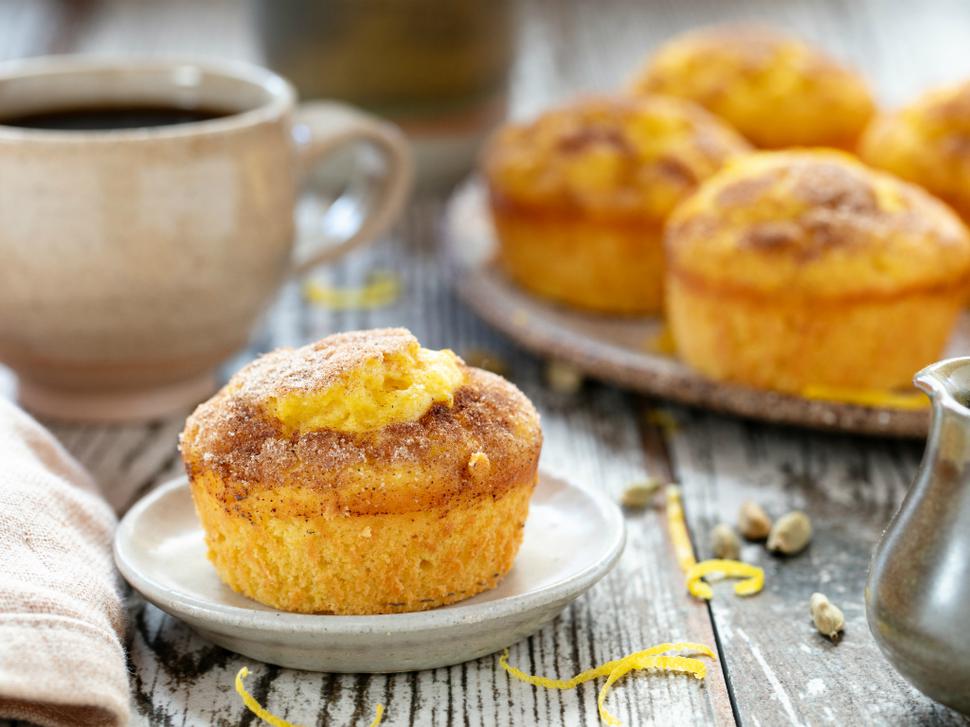 Orange & Cinnamon Muffins
Whole oranges are whizzed up in this incredibly simple sweet muffin recipe
Friday May 4, 2018
My mother once said to me that muffins always taste better when shared with friends and family. These ones involve whizzing whole oranges to a pulp and balancing the flavour with some subtle cinnamon.
ORANGE & CINNAMON MUFFINS
Makes 12
Muffins
2 medium oranges, roughly chopped
1 egg
25g melted butter
½ cup white sugar
1½ cups self-raising flour
½ tsp cinnamon
¼ cup milk
Topping
1 tsp cinnamon
2 Tbsp sugar
1. Preheat an oven to 180C. Grease a 12-hole muffin tin.
2. Remove any pips from the oranges and place into a kitchen processor. Whizz until well pulverised.
3. Add the egg, melted butter and sugar, whizzing again.
4. Place in a bowl and gently stir through the flour, cinnamon and milk. Spoon the mixture evenly into the muffin tins.
5. Combine the topping in a cup and sprinkle a bit on the top of each muffin. Place in the oven for 20 minutes until just set and soft and bouncy to touch.
6. Cool in the tins for easy removal.
Share this: