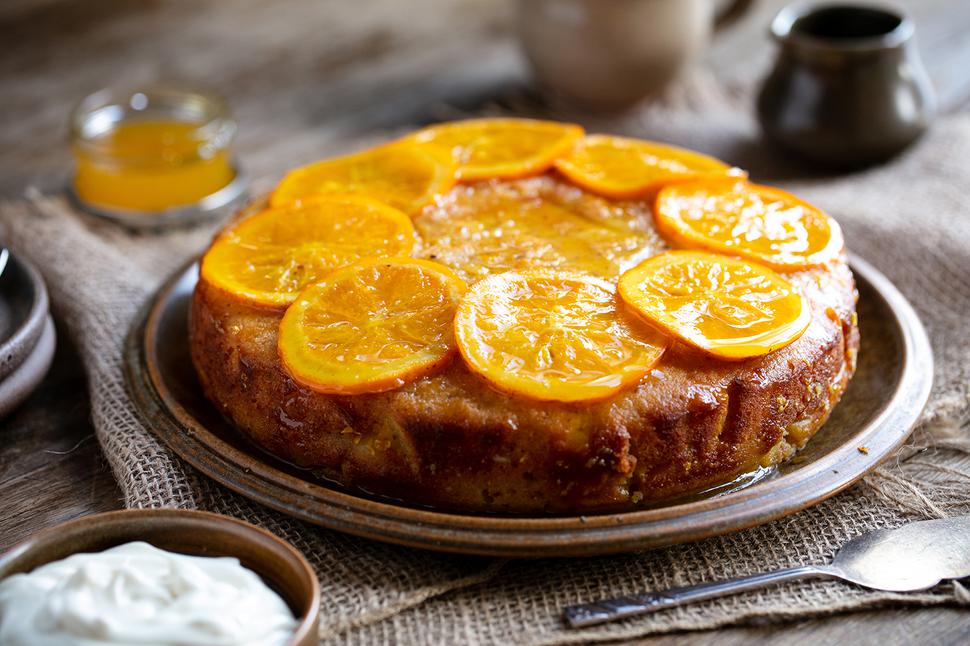 Orange, Ricotta & Fennel Cake
We love serving this handsome, syrupy cake with a few spoonfuls of yoghurt
Sunday July 11, 2021
Change out the plain flour for gluten-free if you like, it will make little difference. This is a great cake to use up some of your excess citrus. Squeeze any extra fruit and freeze the juice ready for other occasions.
ORANGE, RICOTTA AND FENNEL CAKE RECIPE
Serves 8-10
1 tsp fennel seeds
250g butter, softened
1 cup sugar
4 eggs
1 cup ricotta
200g fine semolina
1 cup flour
2 tsp baking powder
Zest and juice of 1 orange (or ½ cup)
½ cup milk
Syrup
½ cup orange juice
½ cup water
¾ cup sugar
Decoration
1 orange, thinly sliced
Yoghurt, to serve
1. In a small frying pan toast the fennel seeds then grind them to a powder using a mortar and pestle.
2. Preheat oven to 170. Grease and line the base of a 23cm cake tin.
3. Beat butter and sugar until light and creamy. Add the eggs one at a time, beat after each addition. Stir through the ricotta, then the semolina, fennel powder, flour and baking powder.
4. Add orange and milk, stirring to a smooth batter. Pour in the tin and bake 50 minutes or until a skewer comes out clean.
5. While the cake cooks, place orange juice, water and sugar in a frying pan, slowly bring to a simmer until sugar dissolves. Add orange slices, cooking for 4 minutes to soften. Remove oranges, and pour syrup into a jug.
6. While the cake is warm poke a skewer all over, then spoon syrup generously over the top. Decorate with oranges and serve with yoghurt.
Share this: