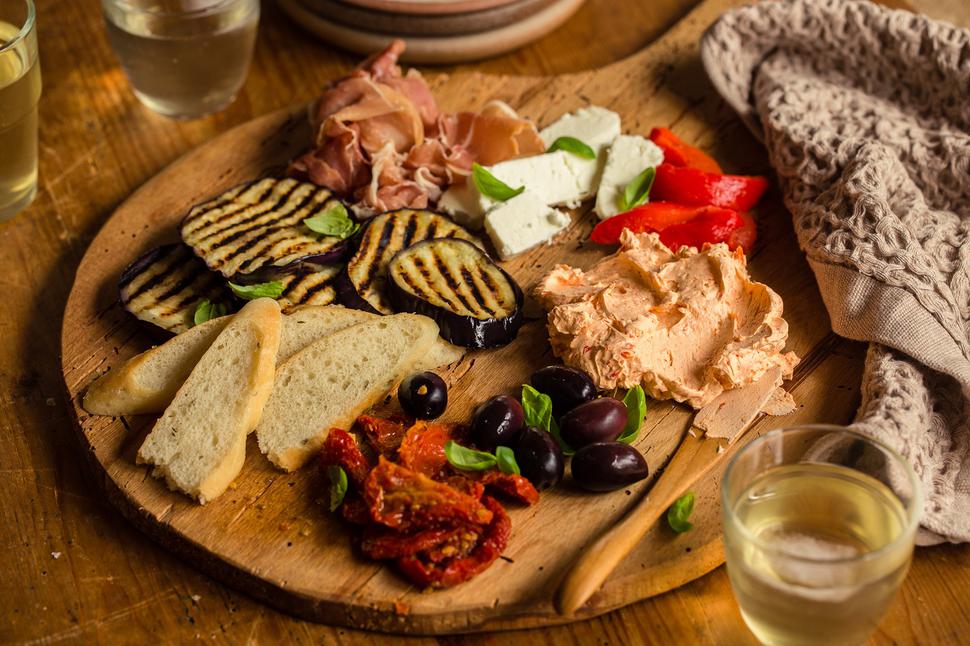 Oregano Focaccia With Roasted Red Pepper Butter
Elevate your next platter to a new level with homemade bread and flavoured butter
Friday Oct. 18, 2019
Knock this focaccia up to eat warm with any flavoured butter you like. This bread is also delicious dipped into a plain or flavoured olive oil.
OREGANO FOCACCIA RECIPE
Makes 1 loaf
1 1/3 cups tepid water
1 tsp sugar
2 tsp yeast granules
3 cups flour
2 Tbsp chopped fresh oregano
1 tsp salt
¼ cup olive oil
1. Into the tepid water add the sugar and yeast, give it a quick stir then leave for 10 minutes until frothy.
2. Place the flour, oregano and salt into a large bowl. Add the oil to the yeast mixture then pour into the flour and stir to combine. Tip on to a lightly floured bench and knead for 5 minutes. Place the dough into a clean, lightly oiled bowl, cover and place into a warm spot for an hour to double in size.
3. Preheat an oven to 180C. Tip the dough on to a lightly floured oven tray. Press the dough into a rough circle. Let it sit for 20 minutes in a warm place to rise a little. Bake for 20 minutes until it sounds hollow when tapped.
4. Remove and enjoy warm, or sliced with a scoop of your favourite butter.
Try this butter on roasted vegetables or on the top of a barbecued steak. Once you have mastered this flavoured butter there will be no going back. Try roasted garlic, herbs or get a little extravagant with some truffle oil. Then, of course, you can try a sweet maple or honey. The options are endless.
ROASTED RED PEPPER BUTTER
Makes 1 ½ cups
200g butter, cubed
1/3 cup milk
1 red pepper, roasted, skinned and seeded
1. Place the butter into a pot and melt until just bubbling. Remove and cool completely to room temperature.
2. Puree the roasted red pepper in a blender until smooth.
3. Beat the butter until light and creamy for 5 minutes. Add the milk, beating for a further 3 minutes. Then add the red pepper mixing through until well combined. Store in the fridge for up to 1 week.
Share this: