Oyster Recipe with Crispy Karengo
Try Angela Casley's oyster recipe for a dainty starter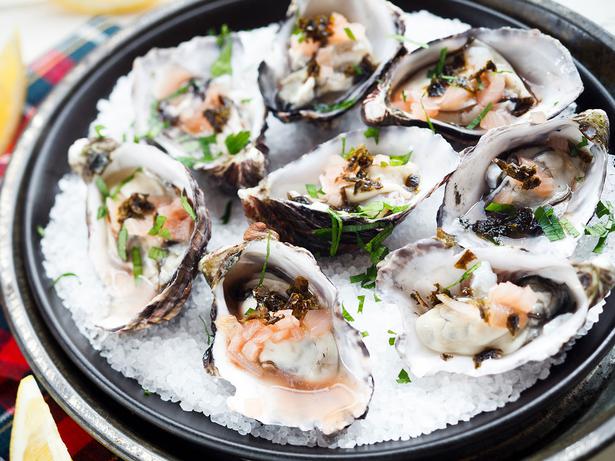 Thursday March 17, 2016
Some of you will have already tried the first of the season's Bluff oysters, but whether you are a Bluff or Pacific oyster fan, simple is best. Here I have added delicate chardonnay vinegar and crispy karengo flakes, which are available from most health stores.
OYSTER RECIPE WITH CRIPSY KARENGO
• 2 Tbsp flavourless oil
• 2 Tbsp karengo flakes
• 12 oysters, in the half shell
• Chardonnay vinegar, to drizzle
• Salt and pepper
• Lemon wedges, to serve
1. In a frying pan, heat the oil to hot. Sprinkle in the karengo flakes. They will crisp up within 20 seconds. Remove and set aside.
2. Place the oyster onto a platter with either rock salt or ice. Drizzle on a little chardonnay vinegar, then top with the crispy flakes, and season.
3. Serve immediately with lemon wedges on the side.
Share this:
More Food & Drink / Recipes