Oysters With Caviar & Pickled Red Onion
Elevate your freshly shucked oysters with salted cured roe and onion pickled in chardonnay vinegar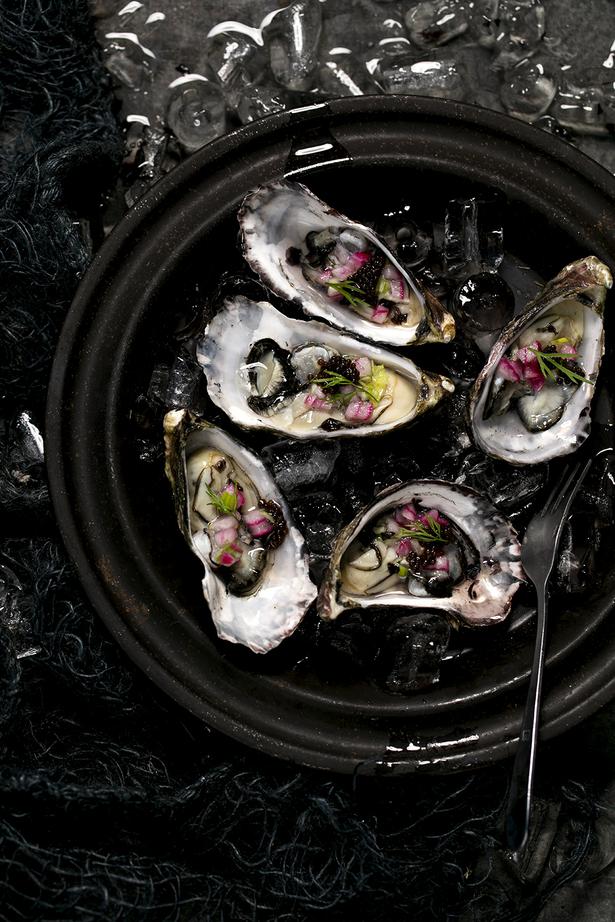 Thursday Nov. 18, 2021
Nothing says decadence like freshly shucked oysters. The salty, briny flavour of the oysters topped with lumpfish caviar is offset with a slight sweetness from red onion marinated in chardonnay vinegar. Say no more, just enjoy.
OYSTERS WITH PICKLED RED ONION RECIPE
Makes 12
½ small red onion, finely chopped
1 tsp caster sugar
1 Tbsp chardonnay vinegar
Pinch salt
2 Tbsp finely chopped spring onions
12 oysters, in the half shell
¼ cup lumpfish caviar
Dill leaves, to decorate
Ice, to serve
1. Place the onion, sugar, vinegar and salt in a small bowl and allow to sit for at least 30 minutes. Stir through the chopped spring onion.
2. Loosen the oysters from the shells. Place a little of the onion mixture on to each. Top with caviar and a dill sprig.
Originally published in Viva Magazine – Volume Four
Share this: