Paleo Power Bowl Recipe
Annabel Langbein shares this delicious meal for on-the-go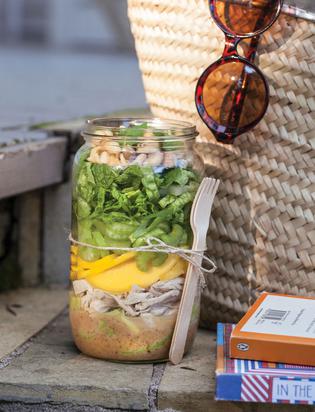 PALEO POWER BOWL RECIPE
Prep 10 mins
Serves 2
½ large just-ripe avocado, chopped
1 large chicken breast, poached and shredded, or 200g cooked chicken, shredded
½ mango, finely sliced
2 celery stalks, finely sliced
1 spring onion, finely sliced
6 leaves cos lettuce, finely shredded
¼ cup mint leaves, torn
½ cup roasted cashews, coarsely chopped
Creamy Nut Dressing
2 tbsp each lime juice and orange juice
1½ tsp miso
¼ tsp finely grated fresh ginger
1 tbsp almond butter or other nut butter
To make the dressing shake together all ingredients in a small jar to combine. Transfer to a large jar or divide between two medium jars.
Layer in avocado, chicken, mango, celery, spring onion and cos lettuce. Top with mint and nuts and screw on the lid or lids. To serve, invert into one or two large bowls and toss gently.
This recipe is extracted from Annabel's new summer annual A Free Range Life: Endless Summer, published by Annabel Langbein Media, $24.95, available from Paper Plus, the Warehouse and all good supermarkets and bookshops.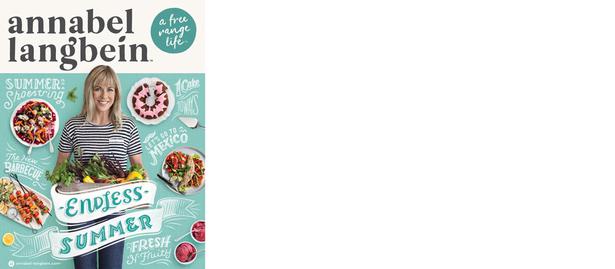 You can see Annabel speak live at the Power Stage at the BePure Live Well Festival, October 15 & 16 2016 at the Cloud in Auckland. These seminars are free for everyone with a GA Ticket. The BePure Live Well Festival is New Zealand's premier wellness and lifestyle event, with over 60 exhibitors, seminars from health and wellness experts, fitness classes, meditation and massage. For more information and to purchase tickets visit livewellfestival.co.nz.
Share this:
More Food & Drink / Lunch