Palmiers Recipe
Try this 3 ingredient recipe delight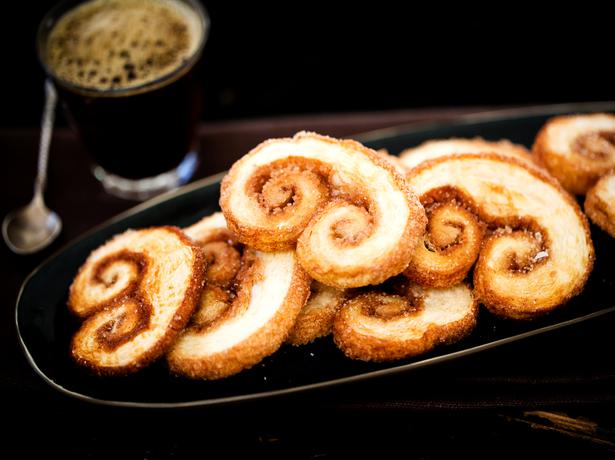 Friday Sept. 26, 2014
PALMIERS
Makes 30
½ cup granulated sugar
2 tsp cinnamon
2 sheets ready rolled puff pastry (25cm x25cm)
1. Preheat your oven to 180C.
2. In a small bowl mix the sugar and cinnamon.
3. Lie your pastry flat on to the bench. Sprinkle over half of the sugar mix. With a rolling pin gently roll the sugar into the pastry.
4. Tightly roll the pastry from one side into the centre, then from the other side into the centre to form the palmier shape. Wrap in plastic and refrigerate for 30 minutes.
5. Remove from the fridge. Slice the logs into 1cm slices. Place on to a lined baking sheet. Sprinkle over the remaining sugar mix, pressing it in gently so they are well covered.
6. Bake in the oven for 10 minutes, then flip and cook for a further 8 minutes. Remove and cool on a wire rack.
Share this:
More Food & Drink / Recipes