Panettone Tiramisu Recipe
Try Angela Casley's divine tiramasu-with-a-twist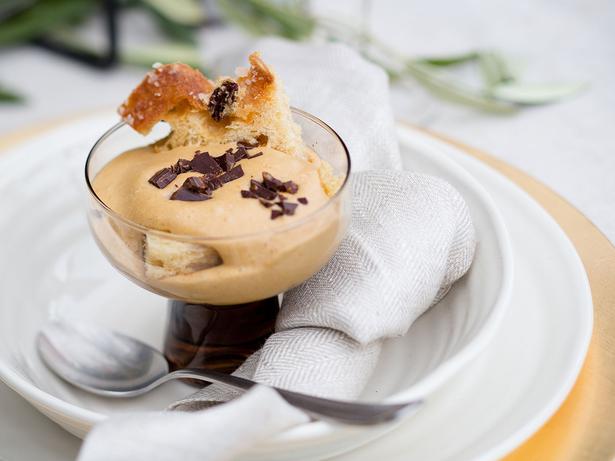 Friday Dec. 9, 2016
If a traditional Christmas pudding isn't quite your thing and you feeling like something light and easy to prepare ahead of time, this tiramasu-with-a-twist is divine. The mascarpone is so decadent and creamy, while adding Kahlua or rum is optional. Beautiful to look at, these desserts will bring a delicious sweet touch to the evening.
PANETTONE TIRAMISU
Makes 6
3 eggs, separated
½ cup sugar
2 Tbsp very strong coffee (instant is fine)
200g mascarpone
3 thick slices of panettone
3 Tbsp chopped chocolate (I used Lindt salted caramel)
1. Beat the egg yolk and half the sugar until light and creamy. Add the coffee and beat, then the mascarpone and beat until smooth.
2. In a clean bowl whisk the egg white until stiff. Add the remaining sugar and beat through. Fold the mixture gently into the coffee mix.
3. Cut the panettone into pieces.
4. Into the base of 6 glasses place a spoon of mascarpone mix, followed by panettone. Continue the layers and finish with mascarpone. Cover and put in the fridge until ready to serve.
5. Sprinkle over some chocolate bits before serving.
Share this:
More Food & Drink / Recipes