Paola Bacchia's Braised Peas & Fennel (Finoci E Bisi In Tecia)
Transport yourself to the Istrian peninsula with sweet braised greens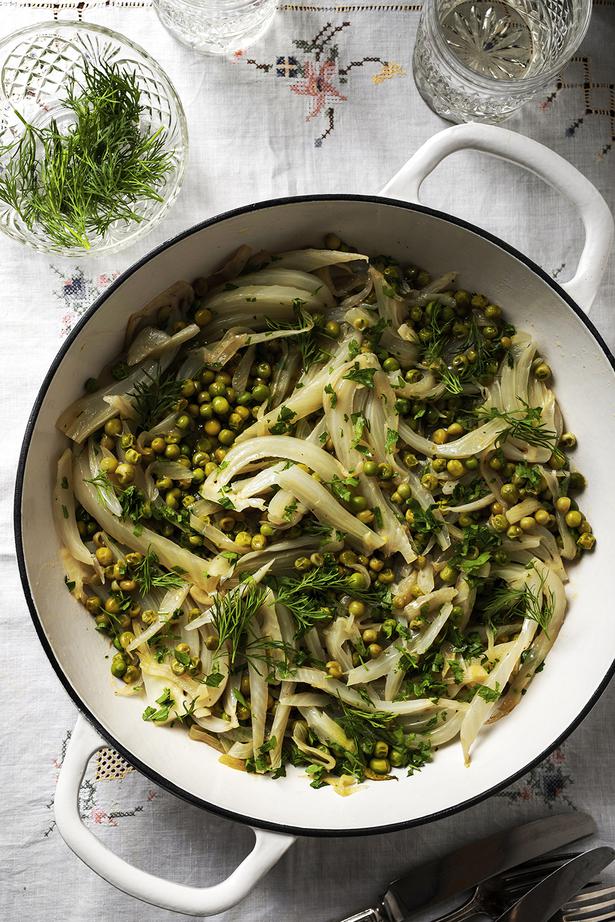 Wednesday Oct. 13, 2021
Usually I cook peas in the pan for no more than 10 minutes, as I love their slightly firm texture. Mamma would cook them to the point where they could be mashed with the slightest pressure from a fork.
This dish, based on one by Anna Vascotto, marries peas with fennel, to make a lovely sweet braise. I love adding a few handfuls of fresh herbs to the vegetables just before serving, and lemon zest for a lovely citrus balance.
Enjoy as a side dish to grilled meats; it goes well with the pork skewers in my book. It can also easily become the base of a risotto or a pasta sauce. To me, it just tastes like home, even if I keep the peas on the firmer side.
BRAISED PEAS AND FENNEL (FINOCI E BISI IN TECIA) RECIPE
Serves 6
1 small brown onion
1 small fennel bulb, about 400g
3 Tbsp extra virgin olive oil
Sea salt and freshly cracked black pepper
¼ cup dry white wine
¼ cup vegetable stock
2 1/3 cups baby peas (fresh or frozen)
1 handful of fresh herbs, such as parsley and/or dill, chopped, to serve
Lemon zest, to taste
1. Slice the onion into fairly thin wedges. Cut the fennel bulb into quarters, and each of the quarters into four or five wedges.
2. Place the olive oil in a large frying pan over medium-low heat. Add the onion and a pinch of salt and cook for about 8 minutes, until softened, stirring occasionally so it does not stick or brown.
3. Increase the heat and add the fennel and wine. Once most of the wine has evaporated, add the stock. When the stock comes to the boil, reduce the heat, cover and simmer for about 10 minutes, until the fennel is tender. It should be cooked through, but still have some resistance.
4. Add the peas and continue to simmer, uncovered, over medium-low heat for about 10 minutes, or until the peas are cooked to your liking. Season with salt and pepper to taste. There should not be much liquid left in the pan, but if there is, increase the heat for a few minutes until it evaporates.
5. Serve scattered with the fresh herbs and lemon zest.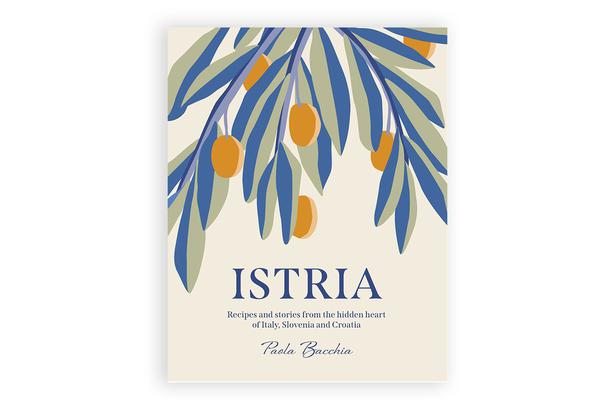 Extracted with permission from Istria by Paola Bacchia, $65, Smith Street Books
Share this: