Paola Bacchia's Istrian Wedding Biscuits (Zucherancici Or Cukerancici)
These sweet celebratory biscuits are traditionally dunked in wine then dusted with icing sugar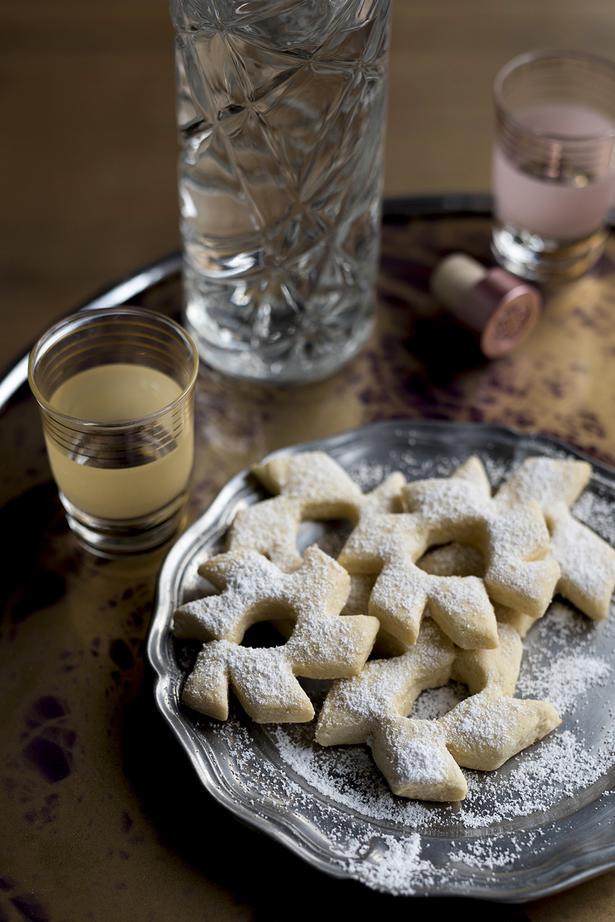 Saturday Oct. 16, 2021
When I was in Pisino/Pazin, I stopped at an old-fashioned bakery and, upon entering, said "Doberdan" ("Good day" in Croatian), quickly followed by "Parli Italiano?" ("Do you speak Italian?").
Luckily the lady behind the counter did, so I asked if she had any traditional baked goods. She pointed to a sign that said cukerancici. At that point I had no idea how to pronounce Croatian words — what she was saying sounded like zuckeranchichi, which to my ear started with a "z". But the word in Croatian started with a "c", so I kept repeating the word the way I thought it should be pronounced (with a soft "c"), and she said it back to me with a "z" multiple times. It was hilarious. Italian Istrians call these biscuits zucherancici.

It was traditional to bake zucherancici for weddings and baptisms. Diagonal incisions are made in strips or rods of dough, using either a knife or a fluted pastry cutter, and the dough is then shaped into a circle, forming a flower or star. They are delicate and delicious.
While these sweet celebratory biscuits are still warm from the oven, they are dunked in Malvasia, the local wine, before being dusted with icing sugar. Malvasia is not that easy to find outside Europe, so I brush the freshly baked biscuits with a mix of white rum and grappa. If you prefer, you can omit this step and simply dust with icing sugar.
ISTRIAN WEDDING BISCUITS (ZUCHERANCICI OR CUKERANCICI) RECIPE
Makes about 30
2 2/3 cups plain flour
1 tsp baking powder
¼ tsp fine sea salt
2 large eggs, at room temperature
½ cup caster sugar
½ tsp pure vanilla extract
30ml milk, at room temperature
2 tsp white rum
Zest of 1 small lemon
100g unsalted butter, at room temperature, chopped
To finish
3 tsp grappa, for brushing
3 tsp white rum, for brushing
Icing (confectioners') sugar, for dusting
1. Place the flour, baking powder and salt in a bowl and whisk briefly to combine. Set aside.
2. Place the eggs and sugar in the bowl of an electric stand mixer and beat at medium speed for at least 5 minutes, or until light and fluffy. Add the vanilla, milk, rum and lemon zest and mix briefly.
3. Reduce the speed to low, then add a heaped tablespoon of the flour mixture. Allow it to be incorporated, then add a knob of butter while keeping the motor running. Allow the butter to blended in, then add another heaped tablespoon of the flour mixture. Keep alternating the flour and butter until they are used up; you may need to stop the motor occasionally to scrape down the sides of the bowl. The dough will be cohesive but soft.
4. Scrape the dough out of the bowl and place on a sheet of baking paper. Cover with another sheet of baking paper, then roll out to a thickness of about 8 mm; I made a rectangle approximately 25-30 cm.
5. Rest the covered and rolled-out dough in a cool spot (or in the fridge if the weather is warm) for about 30 minutes.
6. Preheat the oven to 200C conventional. Line two baking trays with baking paper.
7. Cut the rested dough into strips about 10 cm long and 2-3 cm wide. Without cutting all the way through, cut four or five incisions along the strips, on the diagonal. Now take the ends of one strip and bring them together, so that it forms a small circle, with spokes pointing outwards. Repeat with the other strips, placing them on the baking trays.
8. Bake for 10-12 minutes, in batches if needed. The biscuits are ready when they are firm, pale on top and slightly golden underneath. As soon as you take them out of the oven, brush them with the grappa mixed with the rum, then sprinkle with icing sugar.
9. Eat once cooled. They will keep for up to a week in an airtight container.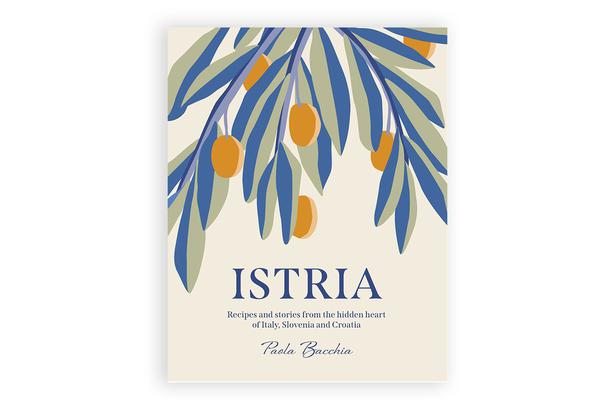 Extracted with permission from Istria by Paola Bacchia, $65, Smith Street Books
Share this: