Parmesan-Crusted Chicken Thighs
This craveable crusted bake pairs perfectly with a refreshing summer salad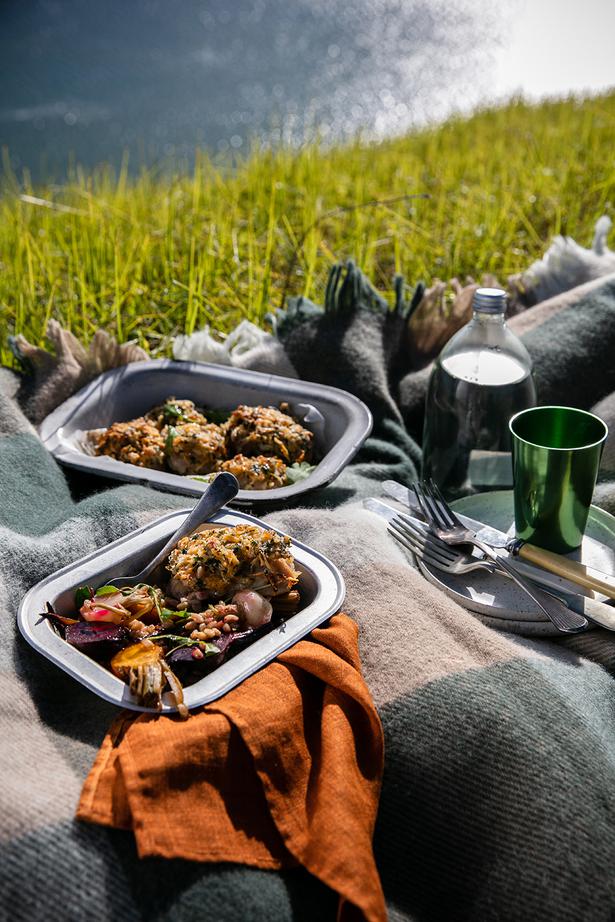 Wednesday Dec. 29, 2021
Leaving the bones in these thighs ensures they remain juicy. Cool completely before you pack them away for your picnic, or serve hot with a side salad.
PARMESAN-CRUSTED CHICKEN THIGHS RECIPE
Makes 8
Crust
1 cup grated parmesan
½ cup panko crumbs
1 clove garlic, crushed
½ cup chopped parsley
1 egg
1 Tbsp olive oil plus a little to drizzle
½ tsp paprika
½ tsp salt
Chicken
2 Tbsp oil
8 chicken thighs, bone in
1. For the panko crust, combine the parmesan, crumbs, garlic, parsley, egg, oil, paprika and salt in a bowl, mixing well.
2. Preheat oven to 180C.
3. Heat the oil in a large frying pan. Brown the chicken thighs on both sides until golden. Place in an ovenproof baking dish. Top each thigh with parmesan crust. Drizzle with a little extra oil. Place in the oven for 25 minutes or until cooked through and golden. Remove and eat hot, or cool before packing into your picnic.
4. Serve with a salad of farro, roasted baby beets and rocket.
Originally published in Viva Magazine – Volume Five
Share this: