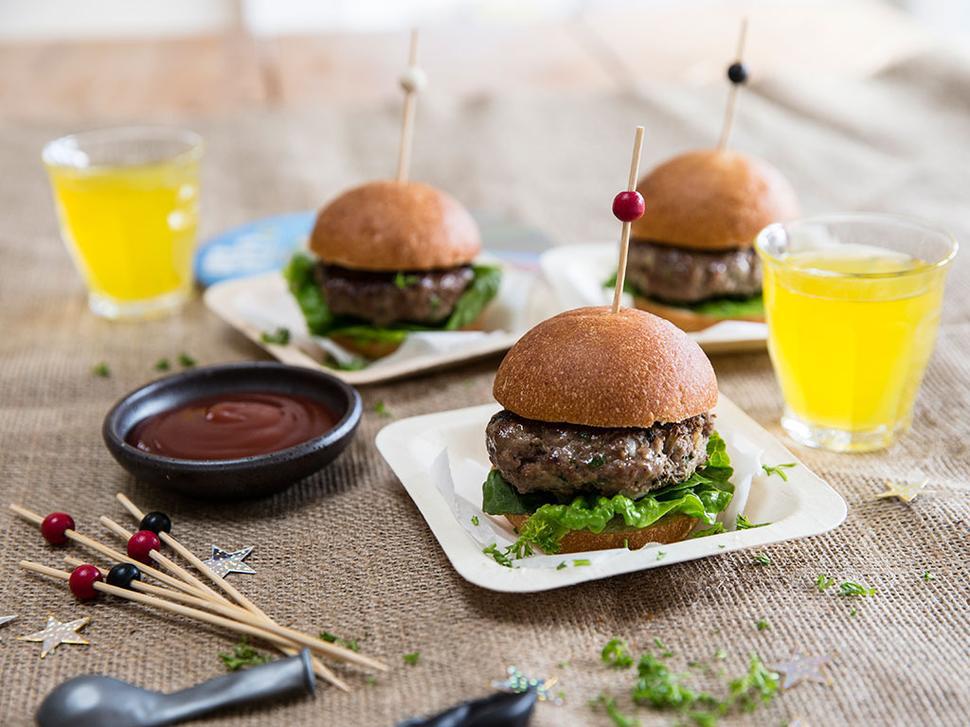 3 Party Food Recipes
Create a feast to suit both the kids and the grown-ups
Friday July 31, 2015
Setting the scene for entertaining the young ones is just as important as having adults over for a swanky dinner. After you have bravely given in to a sleepover, the challenge is to limit the number of little guests to a manageable few and keep them entertained and well fed.
The key is to be super-organised, and have plenty of disposable plates and cups so you don't spend your whole time doing dishes on top of clearing up any other mischief they get into. The ultimate goal of the night: to get them all crashed out watching a movie, so you can enjoy a glass of wine in peace.
These Thai chicken sausage rolls are easy to execute and always popular. Make the long rolls well ahead of time and keep in the fridge. They will then be easier to slice into smaller pieces when cold.
Then it's just a matter of placing in a hot oven. Serve straight from the oven when they are hot and the pastry crunchy. If sweet chilli sauce is a little hot for the youngsters, good old tomato sauce will probably be popular.
Sliders are a great way to feed a crowd of people — young or old. I like to serve these with my home-made aioli; if that's not on your radar then add some chopped herbs to a bought one for a bit of extra flavour.
Making popcorn is a breeze with a microwave. I remember popping corn on the stove as a child and always burning mum's pots. This caramel sauce works to transform the corn into a sweet treat that is bound to be a hit with your guests.


Recipes:
• Beef Sliders
Share this:
More Food & Drink / Recipes