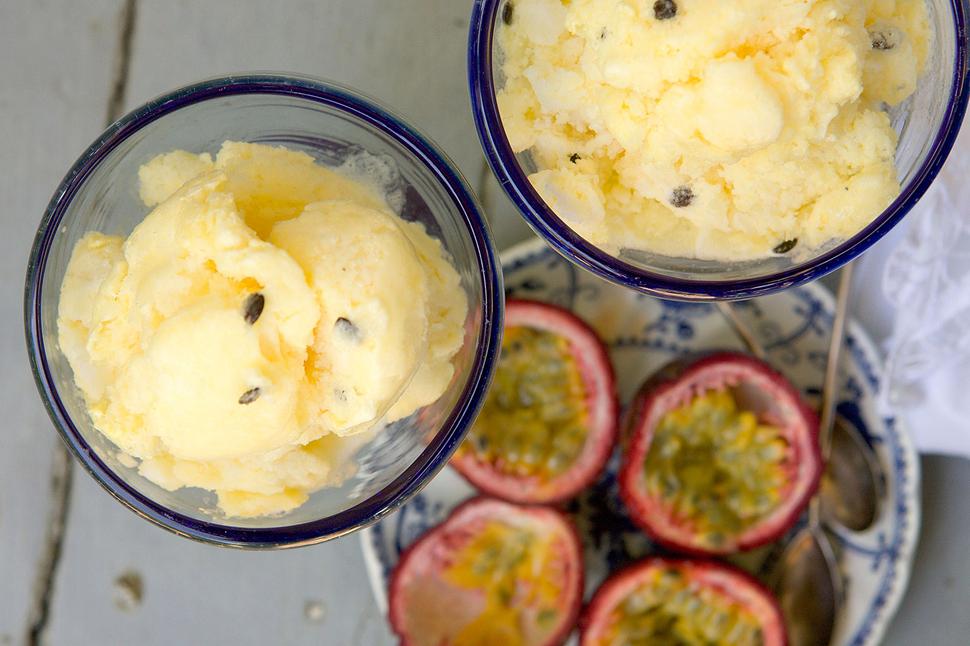 Passionfruit Icecream Recipe
This ice cream recipe is perfect for a refreshing dessert
Tuesday March 25, 2008
PASSIONFRUIT ICE CREAM RECIPE
Serves 4
• 6 egg yolks 
• 1 cup caster sugar 
• 1 cup strained passionfruit juice 
• 2 cups cream 
• 8 passionfruit
1. Using an electric mixer, beat the yolks until pale and creamy.
2. Dissolve the sugar in the passionfruit juice over a gentle heat, then simmer for 5 minutes. Slowly pour the hot liquid on to the yolks and continue beating until the bowl feels cool.
3. Whip the cream and fold in with the passionfruit pulp then freeze for at least 6 hours.
Share this:
More Food & Drink / Recipes