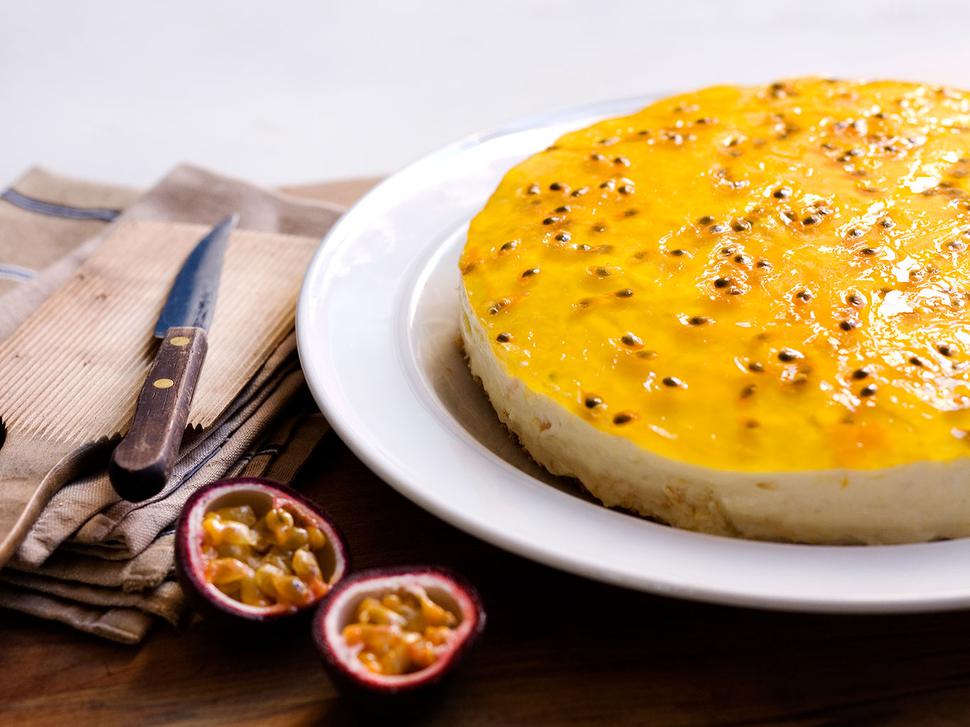 Passionfruit Cheesecake Recipe
Passionfruit cheesecake is the perfect dessert
Wednesday Sept. 7, 2011
PASSIONFRUIT CHEESECAKE
• 60g butter
• ½ tsp ground cinnamon
• 125g digestive biscuits
Filling
• ½ cup condensed milk
• 250g cream cheese
• 125g cottage cheese, or ricotta
• 1 Tbsp lemon juice
• 432g canned crushed pineapple
• 1 Tbsp gelatine
• 4 Tbsp passionfruit pulp
• 3/4 cup cream
Topping
• 1 cup boiling water
• 3/4 packet passionfruit or tropical jelly crystals
• 3 passionfruit
1. Grease or line the tin. Crush the biscuits finely. Melt the butter and combine with the biscuits and cinnamon. Press the crust over the base of the tin and put into the fridge.
2. Beat the cream cheese, cottage cheese, condensed milk and lemon juice together until smooth.
3. Drain the pineapple through a sieve, gently pressing to reserve 1 cup of the liquid. Pour the liquid into a saucepan and sprinkle over the gelatine.
4. Stir over a low heat until the gelatine has dissolved. Refrigerate until almost set, then beat into the cream cheese mixture.
5. Fold in the pineapple and the passionfruit syrup. Whip the cream and fold in, then pour the mixture on the base. Refrigerate until set.
6. To make the topping, mix the jelly with the water. Put into the freezer for 20 minutes until partly set then stir in the pulp from the fresh passionfruit. Pour over the cheesecake and return to the fridge until set, allowing 3 hours.
Share this:
More Food & Drink / Recipes