Passionfruit Yoyos Recipe
Angela Casley shares a tasty recipe for yoyos using passionfruit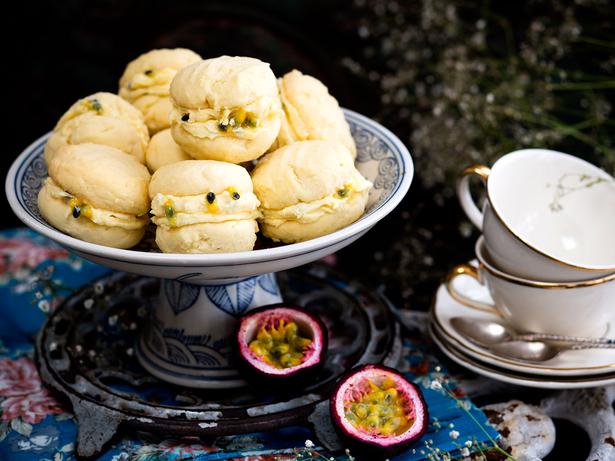 Thursday March 6, 2014
PASSIONFRUIT YOYOS
Makes 12
• 185g butter, softened
• ½ cup icing sugar
• 1 tsp vanilla essence
• 1½ cups flour
• 1/3 cup custard powder
Filling
• ½ cup icing sugar
• 2 Tbsp softened butter
• 1 Tbsp custard powder
• ½ tsp vanilla
• 2 fresh passionfruit pulp
1. Preheat an oven to 170C.
2. Into the bowl of an eggbeater place the butter, icing sugar and vanilla. Cream until it is light and fluffy. Sift in the flour and custard powder. Stir until well combined.
3. Roll the mixture into 24 teaspoon-size balls and place onto a lined baking tray. Flatten slightly with the back of a fork.
4. Place into the oven for 15-20 minutes, not allowing the biscuits to brown. Remove and cool on a rack.
5. To make the filling beat the icing sugar, butter, custard powder and vanilla until smooth. Stir through the passionfruit pulp. Add a little extra icing sugar if needed.
6. Stick two biscuits together with the filling to create each yoyo.
Share this:
More Food & Drink / Recipes