Where to Eat: Pasta & Cuore
A new Italian restaurant has opened in Mt Eden village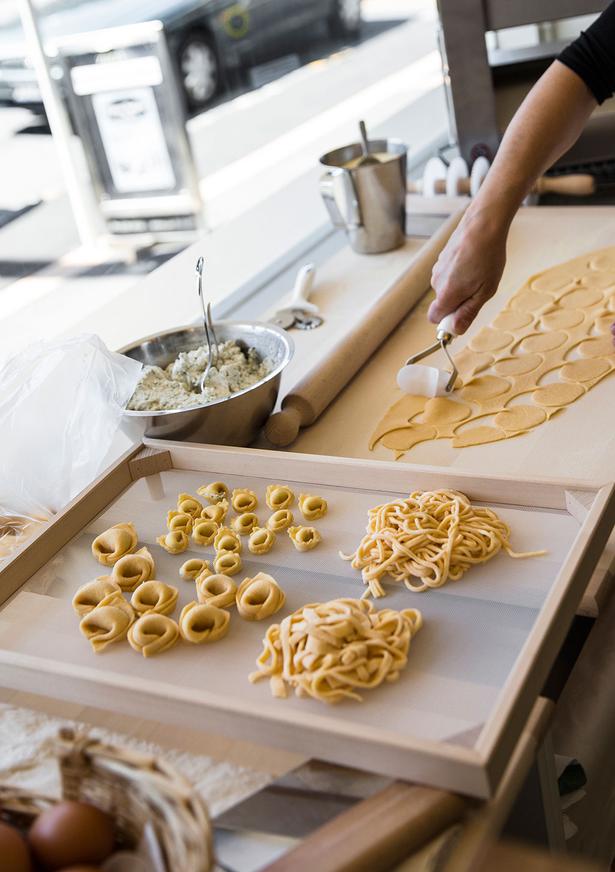 Wednesday Nov. 25, 2015
While her mother cooked at an upmarket restaurant in Bologna, Stefania Ugolini's grandmother taught her about the region's traditional cuisine, telling her she'd need to learn to cook if she wanted to find a husband. Her grandmother's notebook of handwritten recipes nevertheless remained off-limits until Stefania opened her first cafe in 1998.
Now, though she's happily not married to Kiwi partner John van Houten, the couple have opened Pasta & Cuore, ("pasta and heart") a pastificio in Mt Eden village. The shop focuses on the specialty cuisine of Emilia Romagna, (of which Bologna is the capital). It is known for its parmigiano reggiano cheese, prosciutto di Parma and balsamic vinegar from Modena.
The former restaurant owner will also draw inspiration from that old notebook. Among those secret recipes are classics such as ravioli, tagliatelle, and tortellini, a dish so famous in Bologna its distinctive shape is fashioned into gold and sold as jewellery.
"It's a long process to prepare — you make the tortellini one by one," she explains. "But I love this."
Those passing by will be able to watch Stefania, one of the shop's two pasta chefs from Bologna, making fresh pastas at the window. Anyone enticed inside can buy them with traditional sauces to prepare at home, or take a seat and have them cooked in front of them.
A range of meat and vegetable dishes, salads, cheeses, breads and antipasti is also available. Beyond the coffee station at the rear of the shop is a sunny courtyard, surrounded by an abundance of herbs and vegetables. Upstairs is where they plan to run fresh pasta-making courses and tasting events to promote products from local artisan growers and producers.
"I want to share my knowledge with people," says Stefania. "It's my passion."

• Pasta & Cuore, 409 Mt Eden Rd. Open for brunch, lunch and early dinner, Tues-Sun.
Share this:
More Food & Drink / The Latest