Tasty Pasta Recipes To Make This Week
Make a generous bowl of pasta and settle in for a cosy evening of comfort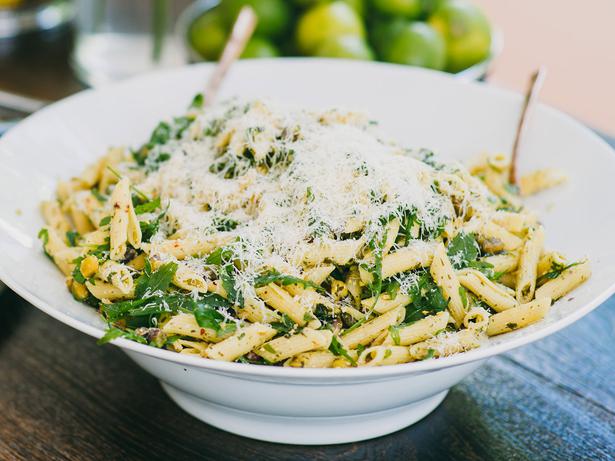 Tuesday Oct. 24, 2017
Lemony Pasta Salad with Rocket
This fresh and tasty lemony pasta salad is topped off with tasty pistachios. Allow to cool completely before tossing through the rocket and garnishing with the remaining parmesan.
Prawn and Tomato Pasta
For an elegant and tasty dinner option, what could be nicer than tiger prawns, good quality linguine, garlic and chilli. This is a standby of mine for a super quick meal.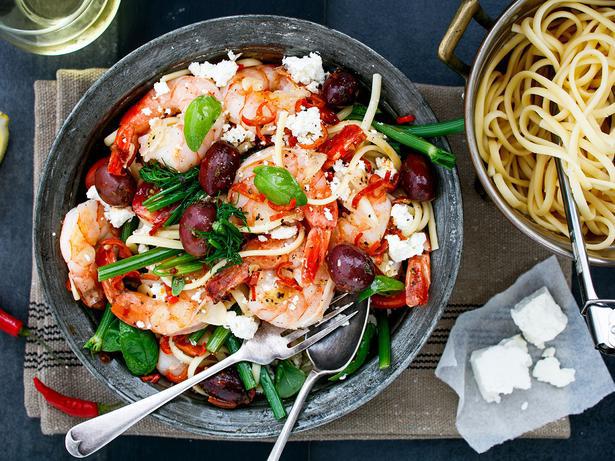 Prawn and tomato pasta. Picture / Babiche Martens

Creamy Gorgonzola and Anchovy Pasta
This anchovy sauce is so flavoursome - you won't need to add salt, just don't forget the pepper. Although it's creamy, it's actually relatively light. Serve hot, folded through pasta with a sprinkling of pine nuts and parmesan.


Asparagus, Lemon and Basil Pasta
There are quite a few variations of one-pot pasta floating around the internet. If you haven't tried this no-fuss technique, we gently nudge you to do so, it's simply just too easy not to.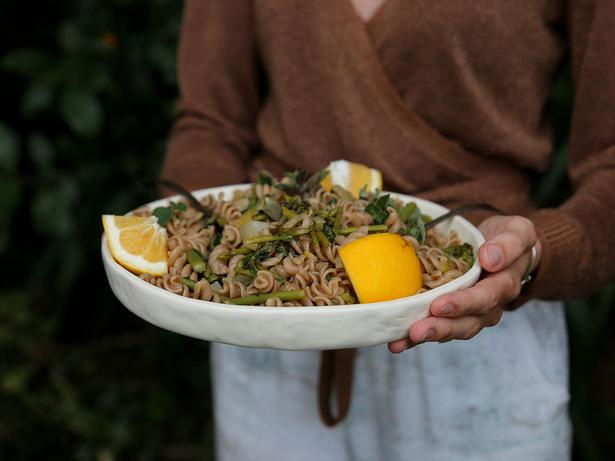 Fregula, Chorizo and Radicchio
Viva food editor Angela Casley says, "On a recent outing I tried tomato fregula topped with a piece of freshly-caught hapuka. This inspired me to create something with fregula — a mini form of pasta in small balls. Made from semolina dough and from Sardegna (Sardinia), you will find it in some supermarkets or specialty stores."

Nut Pasta
This recipe is perfect as a speedy midweek meal or a relaxed weekend lunch. The wholesome goodness of nuts partners perfectly with fresh herbs, parmesan and punchy lemon zest.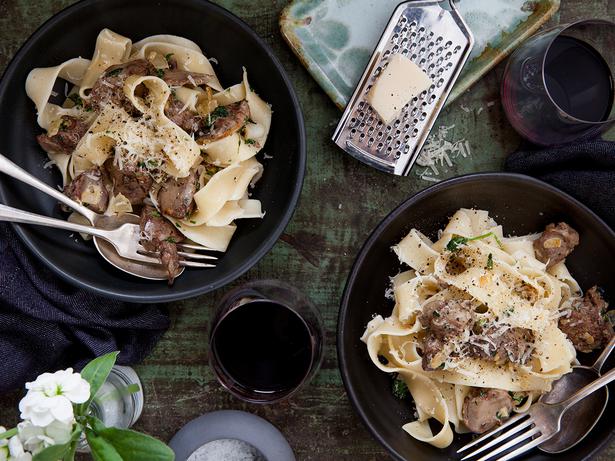 Parpadelle and Creamy Chicken Livers
For a main course, serve up rich and delicious chicken livers, complemented perfectly by fresh thyme and a good splash of brandy and cream. Be sure to buy good-quality pappardelle.

Classic Spaghetti Carbonara
This classic spaghetti carbonara recipe is from The Pasta Book by Gennaro Contaldo. Use ready-sliced quality pancetta if you can't buy it in one piece. It's traditional to use spaghetti in this recipe, but bucatini or rigatoni are just as good.

Courgette and Rocket Pasta
Turn pasta in an impressive dish with this recipe. The tomato sauce can be made well ahead of time and stored in the fridge, which just leaves a little last-minute cooking and then dinner is served.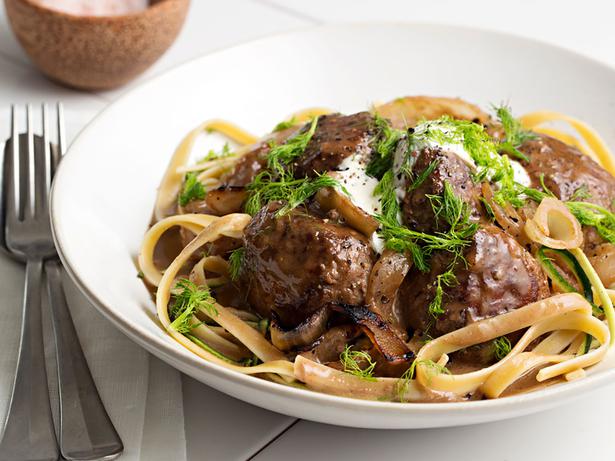 Swedish Meatballs with Fettuccine
"Nothing beats a meatball smothered in a creamy sauce, and mine are even healthier because they're dairy-free. Last year our deli chiller at Jess' Underground Kitchen was broken into, and 1000 pre-rolled Swedish meatballs were stolen. We can laugh about it now, but it went down in the books as the Great Meatball Heist of Herne Bay!" - Jess Daniell 

Black Spaghetti Recipe with Fennel and Prosciutto
Fennel paired with colourful orange, garlic and prosciutto makes a fresh and delicious combination with black spaghetti. More of a warm salad than a hot pasta dish, this is a quick-to-prepare light meal. You'll find black spaghetti in the health foods aisle at the supermarket.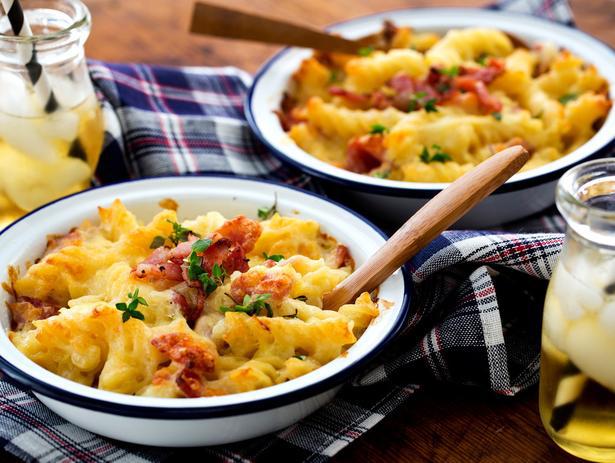 Bacon and cheese pasta. Picture / Babiche Marten

Bacon and Cheese Pasta
Throw it back to your childhood days with this bacon and cheese dish. Prepare it during the day so it's ready to put straight into the preheated oven 20 minutes before eating.


Make Your Own Pasta

If you've got the time and energy, roll up your sleeves and make your own pasta. Italian chef Gennaro Contaldo - mentor, friend and long-time collaborator of Jamie Oliver's - shows us how to make a classic pasta dough in this step-by-step video. There's nothing quite like homemade when it comes to fresh pasta.

 
Share this:
More Food & Drink / Recipes