Where to Eat: Pasture, Parnell
Ginny Fisher takes a walk on the wide side with a foraging couple whose passion for experimentation and creativity will find expression in a new Parnell restaurant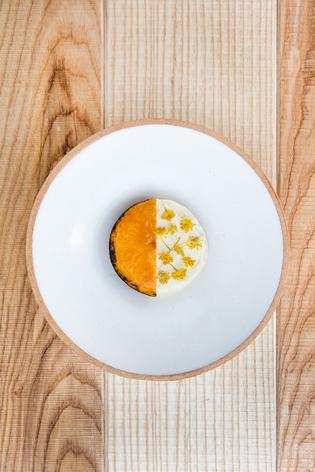 Squelching through muddy bush tracks in Maraetai on a damp July day, it's hard to believe there is anything remotely edible in this dappled green glade. But chef Ed Verner thinks differently. He's frantically plucking leaves and offering tastings.
There are kawakawa leaves — hot, green and bitter. Further on in the clearing wild jasmine flowers — sweet and fragrant. Next, wood sorrel — lemony, tart and tasty. Hold on, gorse petals? Yes, that prickly farmers' nemesis happens to have edible flowers. Bright yellow and snappy tasting, they too may just end up on a salad plate at Ed and his wife Laura's new pastorally-inspired Parnell restaurant, aptly named, Pasture.
Thankfully, Laura is also here to ensure our foraging party won't hit the deck frothing from eating toxic greenery. Laura has a qualification in organic horticulture and has had a strong influence on Ed when it comes to using more obscure plants in his recipes.
"We like to see plants that most people see as pests, as opportunities," she explains while plucking an onion flower in a grassy Clevedon glade. It's a fitting philosophy for a couple whose wedding pictures were taken in a field of wild carrot flowers. Indeed, the same flower also features on the business card for Pasture. This new age-old age, fine-dining restaurant is powered by open-fire cooking and draws on local organic ingredients, many of which are sourced from Clevedon Valley, where the couple have spent the past few years.
With our basket full of leafy bounty — we've also collected feijoa, fig, quince and lemon leaves, along with manuka, bottlebrush and citronella geranium — Ed explains how he may put these leaves to work.
"I'll bruise, ferment, then air dry them; oxidisation produces interesting new flavours," he explains. Some he'll leave fermenting to use in vinegars — he's already made an aromatic spruce needle vinegar that goes well with mushrooms — while the dried leaves can be used in preserves, juice concoctions or even as fragrant additions to the smoking tray above his kitchen fire. Ed's also planning to make jasmine lemonades and aperitifs such as elderflower wine, fermented juices, shrub concoctions, kombucha and nut milk combinations.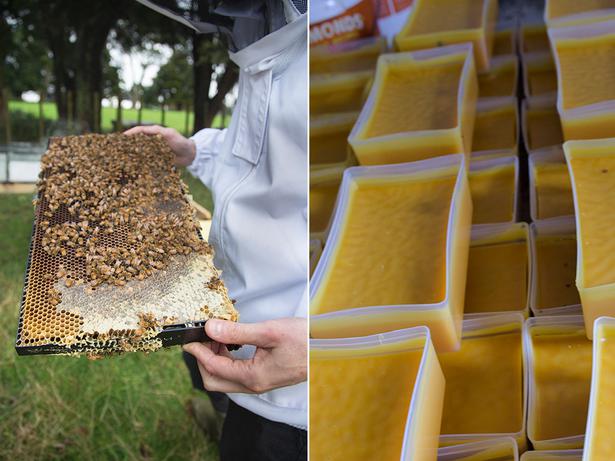 Experimentation and creativity are big factors in Ed's cooking. He and Laura had a taste of this approach while working at Kadeau — a Michelin-star restaurant in Copenhagen that spearheaded the new Nordic cuisine movement, which promotes local and seasonal produce. The idea is to transform the tastes and smells of the region into unusual culinary combinations: think fermented flowers and preserved berries suspended in honey.
Their experience at Kadeau — Ed worked in the kitchen and Laura in the extensive garden — had a marked impact on their vision for their own restaurant. But there have been many other sources of inspiration, through work in other restaurants in Europe, Australia and New Zealand and their world travels.
"I spent a lot of time in Japan and those miso flavours have really influenced my cooking," says Ed. Japanese hospitality also had an impact. "After a meal, the chef would follow you outside and wave until you were gone. I love that."
The idea of genuine service without pretension appeals to this low-key couple, who are determined to give diners not just a mouth-watering meal, but an experience to match.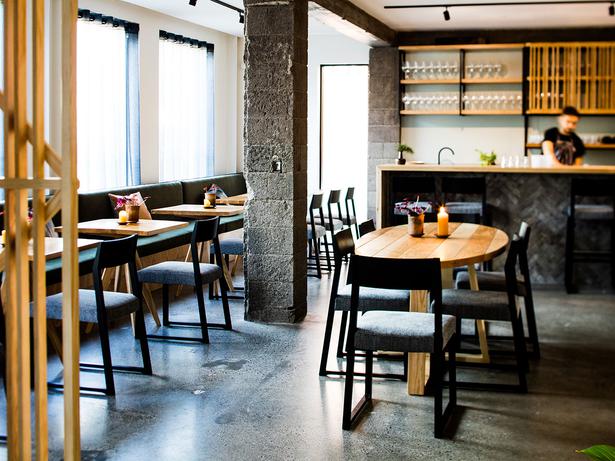 And what an experience it will be. The custom-built restaurant on a quaint cobbled lane in Parnell is all wood and stone, with a focus on a crackling fire. The intimate dining space, with a capacity of 25, will be centred on three chefs, who will be accessible for conversations with diners — when they're not wrestling with a roasting beast on a spit. The waiters won't just be there to hustle plates, they'll be storytellers, conversing with customers about the provenance of the food and wine, all of which will be local and organic.
Clevedon Valley Buffalo Company is one organic producer the couple particularly like to work with. It is New Zealand's first importer and producer of award-winning buffalo mozzarella, yoghurt and milk, and its farm is the next stop on our hunt for ingredients.
We reach buffalo territory, on a verdant flat under the Duder Reserve in Clevedon, and are greeted by more than a dozen huge black beasts with menacing horns. (Although the only thing to really be afraid of is an electric fence. Ouch. The buffalo look on doe-eyed.)
Owner Helen Dorresteyn ushers us into the coolstore room where a stainless vat holds the milk. She lines up glasses and pours, waiting for our reaction. It certainly has the wow factor.
Helen explains that buffalo milk contains more protein and calcium than cow's milk and, though it's higher in fat, has about half the cholesterol. She says children with allergies and those intolerant to dairy products often find buffalo milk digestible.
The farm supplies some of New Zealand's top-tier restaurants, including Antoine's and Huka Lodge, and often receives requests from superyachts sailing in our waters.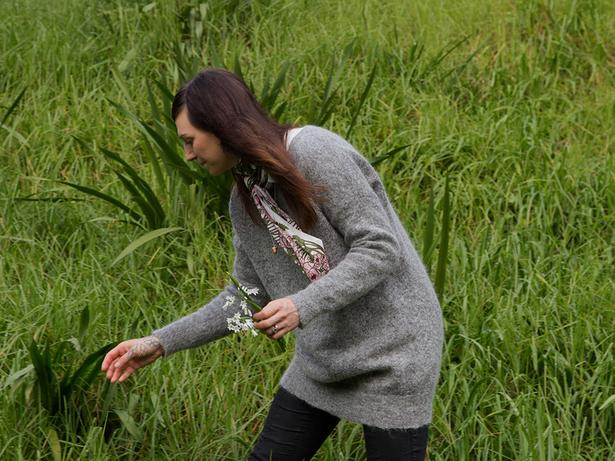 "We can't keep up with demand," Helen says. "Our truck is often mobbed by locals wanting to get their hands on our milk."
Add Ed to the mob. He's currently working on a buffalo butter for the restaurant — he imagines it will be rich and tangy and perfect on their home-baked sourdough. He's already come up with a dish inspired by the farm — crab apples baked in hay, with a hay-infused cream, drizzled with fermented honey. How he gets the hay into the cream and doesn't set fire to the apples is anyone's guess.
As we leave the buffalo barn, we pop our noses into an nearby old shed where, chance has it, Douglas Snelling of furniture duo Douglas and Bec happens to be rustling up a coat stand and a light fitting for Ed, while Ed's father Simon has been creating their wooden cutlery holders.
You get the feeling Clevedon is an intimate community, where many have their finger in some sort of creative pie.
It's our job to get our fingers in the honey at our next stop, Zealande Honey, a 10-minute drive southeast. Furiously buzzing and quite put out at being smoked out of their nest, our honey-making friends don't look relaxed. But owner Seth Fisher assures us the smoke actually chills out bees. He proceeds nonchalantly, telling us he normally gets only a dozen or so stings a day. "You get immune to them after a while, it's like a small prick, then it's gone in five minutes."
We don't buy that, so suit up. Seth opens the hive to reveal a magical display of hexagonal cells of beeswax. This honeycomb houses between 20,000 bees in winter and 100,000 in summer. One taste of the sticky stuff and you'll never go back to supermarket honey.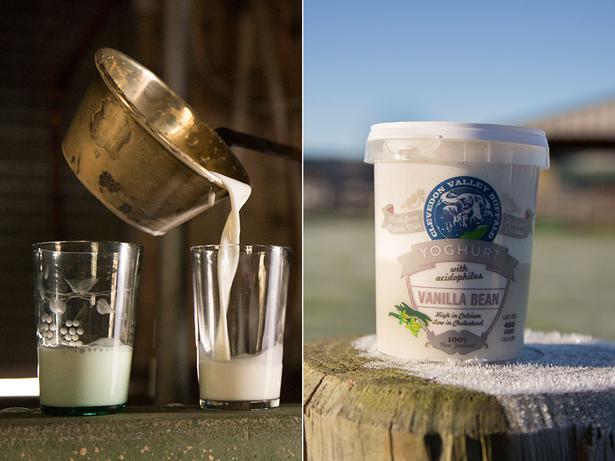 The raw variety is packed with vitamins and life-giving enzymes, while most drippy golden honey in supermarkets is dead after pasteurisation and processing. Raw honey should set hard says Seth, and he adds that flavour is affected by the environment — stick the hive near manuka, you'll get manuka honey, put it in a clover field, you'll get clover honey.
Honey production is a delicate enterprise affected by wind, rain, heat and disease. Today it's cold and drizzly, so Ed will have to wait for his honey. But he's not worried. He has his eyes on a couple of blocks of beeswax. "Perhaps I'll make beeswax icecream, or a mousse topped with fermented honey."
This idea of using all parts of a product, whether it's honey and beeswax or an entire animal, rather than 30 cuts of eye fillet, fits with Ed's ideas for a sustainable restaurant.
"We have to think about our food as a valuable resource. You wouldn't believe the amount of wastage in restaurants. If it's not ordered, it's thrown out. We aim to take one ingredient and put it through many processes."
That means he may order an entire cattle beast and make different dishes from each part — for instance, scraping the bones for a beef miso soup and curing the more unusual parts, like the neck. As for vegetables, he may use the perfect cabbage leaf for fine-dining nights and make sauerkraut for their more casual and experimental Sunday bistros. A set menu also reduces wastage. But not creativity. At Pasture, six courses will be offered, along with organic wine or juice pairings. The menu will list only ingredients, the dish will be a surprise.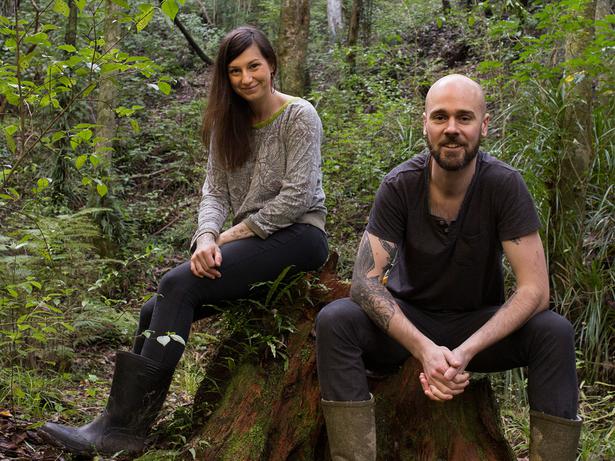 Another surprise is that a couple so passionate about New Zealand and its produce were born and raised elsewhere. Ed, an Englishman, originally from Dorset, has been in New Zealand for six years and before that, worked at some of the top restaurants around the world.
He'd rather not say which ones: he prefers to earn his own stripes. He did train at the Westminster Kingsway College in London, the school Jamie Oliver attended, although Ed views his time there with regret, saying practical experience is far more important than institutional training. His most recent post in Auckland was under Sid Sahrawat at Sidart, one of Auckland's most popular fine-dining restaurants.
"Sid taught me to always experiment, that anything goes. He opened up a new world of flavours and textures for me."
Laura, who worked most recently in Auckland as a photographer for Gather & Hunt magazine, is originally from South Africa, but has lived in New Zealand for 14 years.
The couple considered settling in Cape Town, where Laura's brother works as an organic winemaker, but felt the pull back to Aoteoroa.
"We just couldn't shake New Zealand. We're both humbled to be here, we have so much love for this country and the land," Laura said.
So here they are, bringing Pasture to Parnell, and Clevedon's bounty to the big smoke. They are terrified and excited to be the first open fire-dining restaurant in Auckland, but don't want to be labelled just yet.
"I don't think you can put us in a box," Ed says. But if you could? Inside you'd find a crackling fire roasting something smoky and delicious, freshly baked bread, homemade preserves, organic wine and perhaps even the odd gorse flower.
Share this: