Pea & Potato (Aloo Matar) Samosa
These savoury samosas are great to snack on, or can be served as an appetiser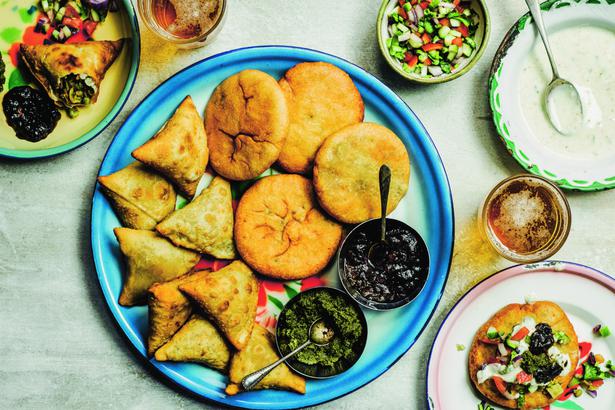 Wednesday July 4, 2018
This delicious pastry originated in Iran and spread out in both directions along the Silk Route. It is found in different shapes, with myriad fillings in the Central Asian Republics. There are many regional variations, including khoya-packed 'sweet' samosa, mini 'cocktail' samosa and ones filled with lentil paste to extend their shelf life. Potatoes and peas are the most popular filling combination for this immensely popular tea time snack.
PEA & POTATO SAMOSA RECIPE 
Serves: 8–10
2 cups plain flour
1 Tbsp oil
250g potatoes, boiled and mashed (about 1 generous cup mashed potato)
Scant 2 cups peas, shelled if fresh, or frozen, boiled
1 tsp ground cumin (ideally freshly roasted)
½ tsp amchoor (mango powder)
½ tsp Kashmiri red chilli powder
¼ tsp black rock salt
2 fresh green chiles, de-seeded
Vegetable oil, for deep-frying
Salt, to taste
1. Sift the flour with a pinch of salt into a large mixing bowl. Slowly mix in 1 tablespoon of oil and a little water and knead to form a semi hard dough. Set aside for 30 minutes.
2. Combine the remaining ingredients, except the oil, in a large mixing bowl.
3. Knead the dough a little and divide into 8–10 portions. Shape into small balls, then roll out into discs about 5–6 inches (13–15 cm) in diameter. Cut each disc into half-moons with a sharp knife and gently fold over to form a triangle with a hollow pocket.
4. Place a portion of the spiced filling in the pocket, lightly moisten the edges with a little water and press all around to seal.
5. Heat the oil in a kadhai or deep fryer to 350 °F/180°C, or until a cube of bread browns in 30 seconds. Deep-fry the samosas in batches for 10–12 minutes, until golden. Remove with a slotted spoon and set aside to drain on paper towels.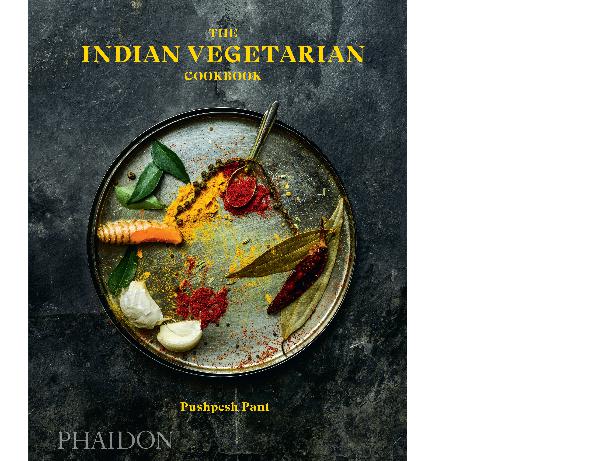 • This is an edited extract from The Indian Vegetarian Cookbook By Pushpesh Pant Published by Phaidon, $57
Share this: