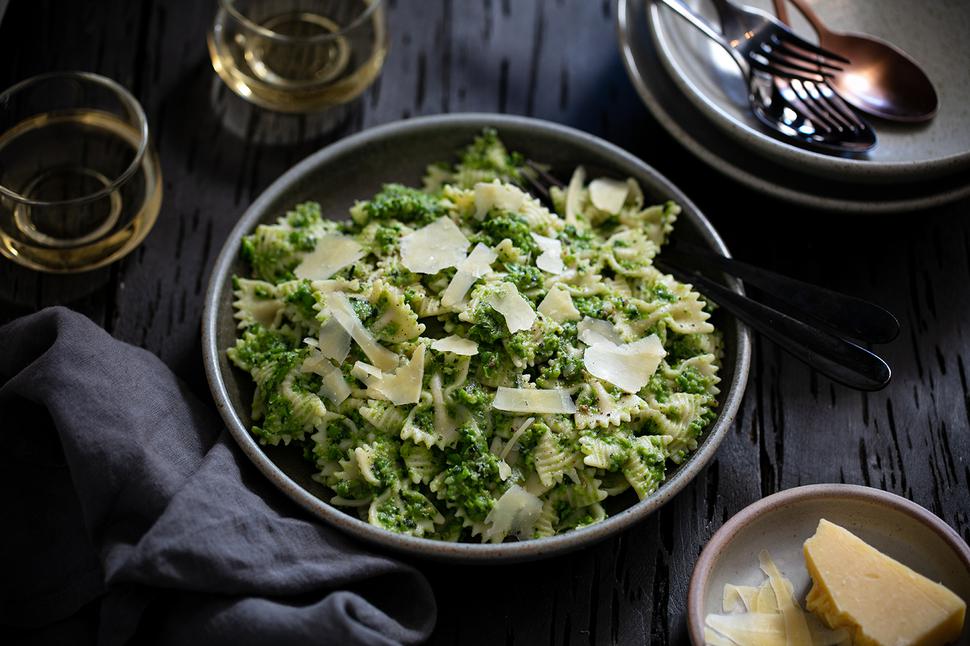 Pea & Spinach Pasta
Change the vegetables out for whatever you have an abundance of
Sunday Feb. 27, 2022
Nothing says autumn like fresh vibrant greens. This is a real crowd-pleaser.
PEA AND SPINACH PASTA RECIPE
Serves 4
400g pasta of your choice
2 Tbsp olive oil
4 spring onions, chopped roughly
3 cloves garlic, crushed
2 cups frozen peas
100g spinach leaves
1 cup basil leaves
1 cup mint leaves
1 lemon, zested
1 cup parmesan, shaved
1. Cook the pasta as per the packet instructions.
2. While the pasta cooks, heat the oil in a large pan. Add the spring onions and garlic, cooking for 3 minutes. Add the peas, stirring through until they thaw. Add the spinach, basil, mint and zest, cooking until wilted. Add 1 cup of liquid from the pasta. With a stick blender whizz the sauce until nearly smooth.
3. Drain the pasta, then add to the sauce with half the parmesan. Season with salt and pepper.
4. Serve hot with the remaining parmesan.
Share this: