Peach and Blackberry Ice Block Recipe
Try this summery ice block recipe from The Ice Block Book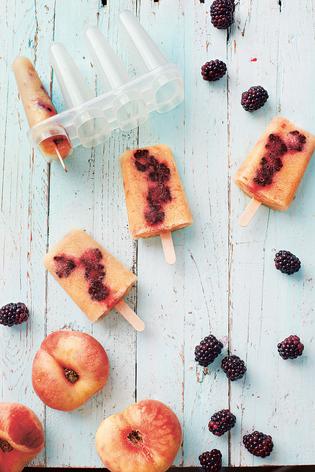 Nothing's going to impress your friends more at your next soiree than appearing with a platter of pretty homemade ice blocks — especially if they've got a cheeky alcoholic twist. Shandy on a Stick anyone?
READ Coconut Water Surprise Ice Block Recipe
READ White Wine Sangria Ice Block Recipe
In their new recipe book, English couple Karis and Dominic Gesua have pulled together their favourite ice blocks — or "lollies" as the Brits call them — proving that they can be "a healthy snack, a fun treat or an easy and super-quick-to-prepare dessert option". The Ice Block Book also has some fun versions for kids' parties — think Nutella Pops or Octopops — but we do like the sound of those in the Cocktail Corner section: Spiced Rum Plum, Gin Sling, and Zesty Margarita. There are also lots of handy hints for getting your ice blocks picture-perfect, so you can get them just so before your guests descend.
PEACH AND BLACKBERRY ICE BLOCKS
Serves 4
Preparation time: 5 minutes
Freezing time: Six hours or overnight
200g ripe peaches, unpeeled, stoned and cut
into chunks
4 tsp natural unrefined cane sugar
4-8 blackberries, sliced into 5mm thick circles
1. Put the peaches, sugar and 80ml of water in a blender and whizz together.
2. Divide the mixture between the moulds, leaving a 1.5cm gap at the top.
3. Place the blackberry slices in the moulds, (use a spare stick to move the blackberries into a nice pattern, if you like). Try to place the blackberry slices near to the sides of the moulds — this way, when you de-mould the iceblocks, the blackberries will be visible.
4. Insert the sticks with the stick-holders and place in the freezer.
TIP: Keep the skin on the peaches — it retains more nutrients and fibre and gives the iceblocks a great colour and pattern.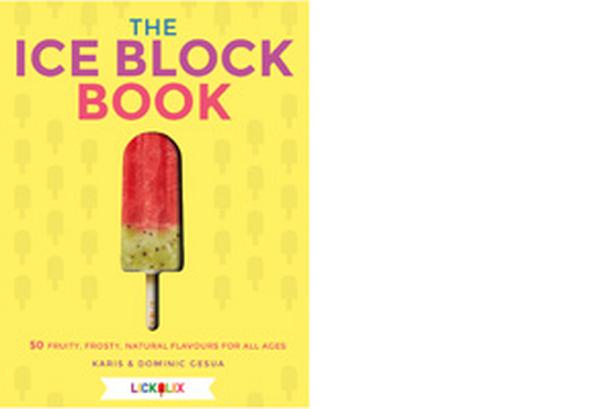 • Extract printed with permission from The Ice Block Book by Karis and Dominic Gesua. Photography by Rita Platts. $29.99. Published by Kyle Books, distributed by NZ Book Reps.


Share this:
More Food & Drink / Recipes