Little Pear and Ginger Puddings Rceipe
Try Angela Casley's oozing pear and ginger puddings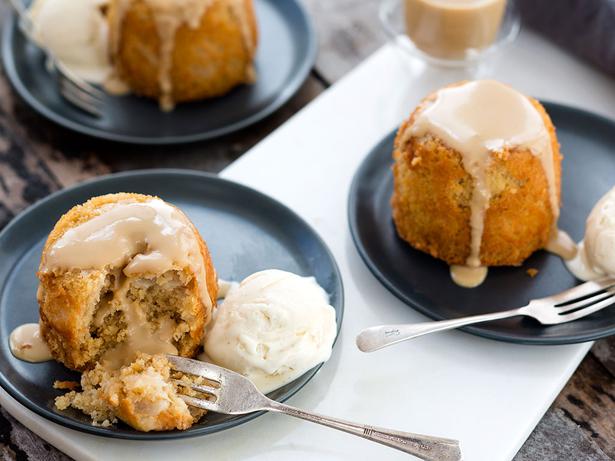 Tuesday May 5, 2015
LITTLE PEAR AND GINGER PUDDINGS
Makes 6
• 120g butter, softened
• 60g dark brown sugar
• 60g caster sugar
• 2 eggs
• 1 Tbsp grated fresh ginger
• 120g self-raising flour
• 2 ripe pears, peeled and diced
Sauce
• 50g muscovado sugar
• 200ml cream
1. Preheat oven to 170C. Grease and line base of six 150ml moulds.
2. Cream butter and sugars until light and fluffy. Add eggs one at a time, then add ginger.
3. Fold through flour and pears. Spoon mixture into moulds, filling them to the three-quarter mark. Place in oven and bake for 20 minutes. Remove and cool slightly before removing from moulds.
4. To make the sauce, in a small pot combine sugar and cream. Slowly bring to a boil and cook for 2 minutes. Spoon over upturned cakes.
Share this:
More Food & Drink / Desserts