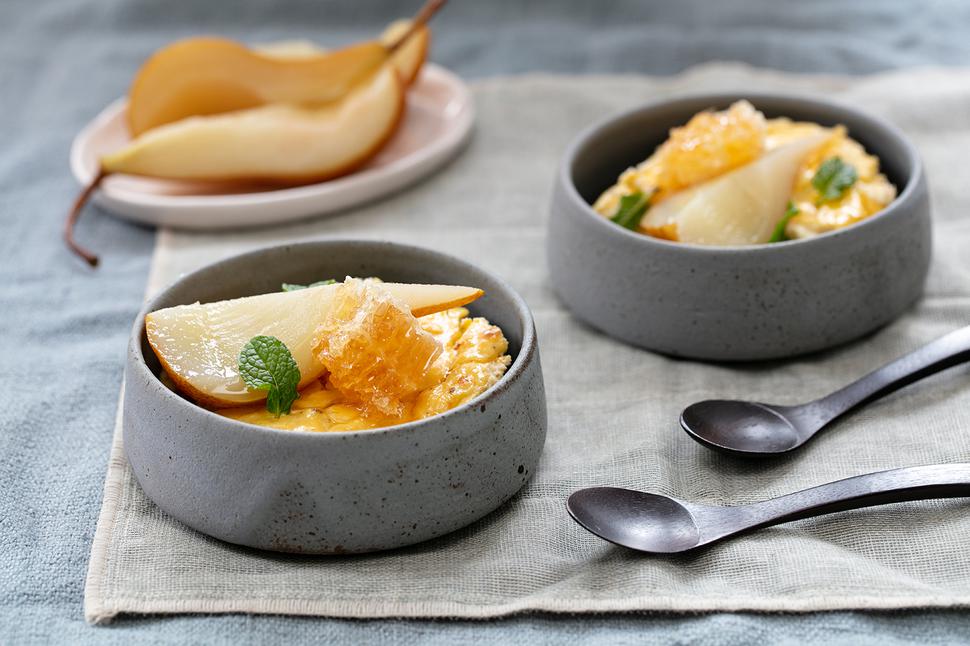 Baked Ricotta With Poached Pears & Honey
A sweet, simple topping makes this dessert magic
Saturday June 26, 2021
Baked ricotta is delicious and so easy to make. Here, the creamy baked texture with honey and fennel is sublime and the soft poached pears add a subtle, sweet flavour.
PEARS AND HONEY WITH A RICOTTA BAKE RECIPE
Serves 4
1 tsp fennel seeds
300g ricotta
2 tsp runny honey
1 Tbsp lemon zest
1 egg
1 pear, skin on, poached
2 Tbsp comb or runny honey
Mint leaves, to garnish
1. Preheat oven to 170C. Lightly grease a small ovenproof dish.
2. In a small frying pan toast the fennel seeds for 2 to 3 minutes until fragrant. Place into a mortar and pestle, grinding to a powder. Place into a bowl. Add the ricotta, honey, zest and egg, stirring together well. Pour into the baking dish and place into the oven for 25 minutes until almost set but just a little wobbly.
3. Serve warm or at room temperature with sliced poached pear and honey.
Share this: