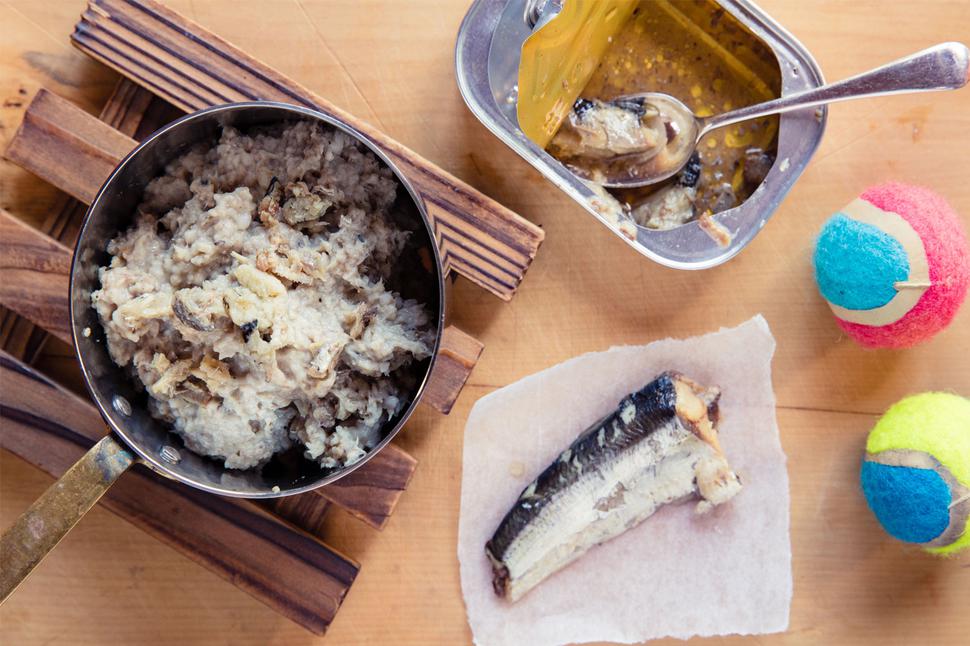 Pet Food Recipes: Whiskey The Cat's Sardine Porridge
Porridge is one of the best ways to start your day, and the same goes for cats
Friday Aug. 10, 2018
Whiskey was my first cat's name, and later came Soda. I used to make this sardine meal when we ran out of tinned food and there was some cold porridge left over from breakfast. I combined the two, and voila, one happy cat. No salt is required when making the porridge though, there is plenty in the sardines.
WHISKEY'S SARDINE PORRIDGE
½ cup oats
1 ¼ cups water
1 tin sardines
1. Place the oats into a small pot with the water. Bring to a simmer cooking slowly for 5-8 minutes until the porridge is cooked and thickened. Allow to cool.
2. Drain any excess oil from the sardines and mash with a fork. Mix into the cooled porridge. Store in the fridge and serve as required.
Take into account the size of your pet when serving. Please remember, it's not advisable to make sudden changes to your pet's diet — introduce new food slowly. 
Share this:
More Food & Drink / Recipes