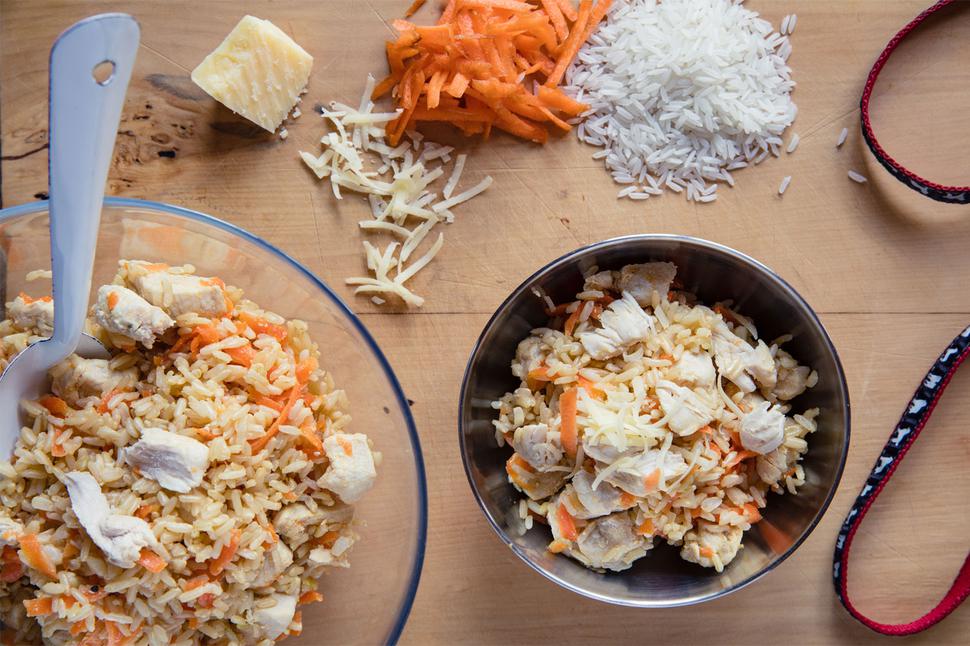 Pet Food Recipes: Lottie's Chicken & Brown Rice
Put a little variety into your pup's diet with this healthy homemade pet meal
Friday Aug. 10, 2018
Cooking for pets is no different to cooking for your family. Raw is an easier choice and involves just tossing the ingredients together, but a cooked meal is an even better option. Our friend's dog Lottie the spoodle's favourite dish is this chicken with rice; you can also use mince. This can be prepared well ahead of time, so you can cook enough for a few days in one pan.
LOTTIE'S CHICKEN & BROWN RICE RECIPE
1 Tbsp oil
1 large carrot, grated
500g chicken, chopped into small cubes
3 cups cooked brown rice
Garnish with a sprinkle of cheese
1. Heat the oil in a large frying pan. Add the carrot and cook slowly until softened. Add the chicken and toss until cooked through. Remove from the heat. Stir through the rice and store in an airtight container.
2. Serve as required with a little grated cheese.
Take into account the size of your pet when serving. Please remember, it's not advisable to make sudden changes to your pet's diet — introduce new food slowly. 
Share this:
More Food & Drink / Recipes