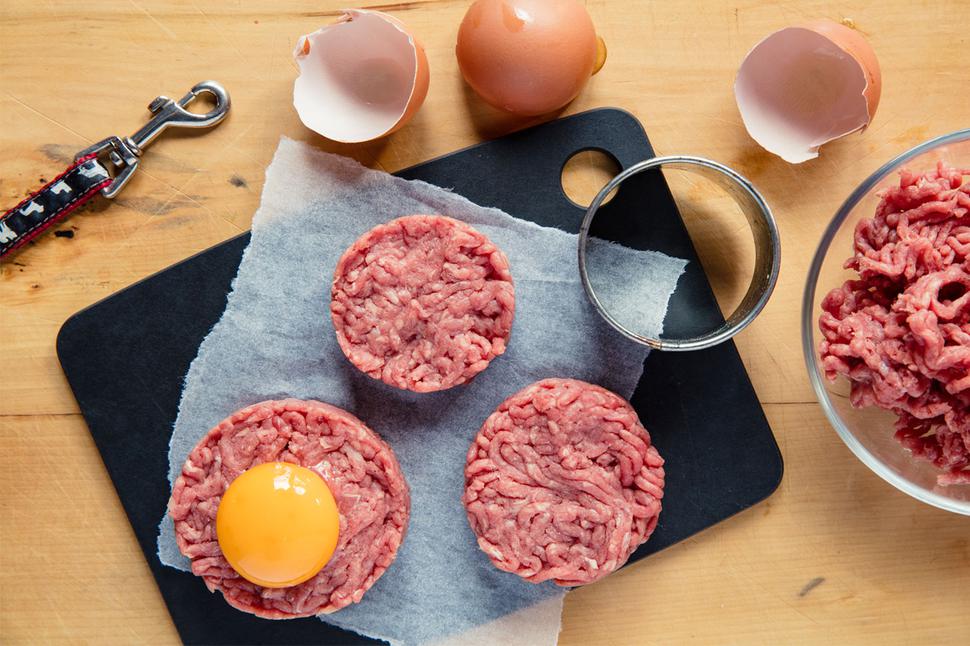 Pet Food Recipes: Romee's Beef Carpaccio
Treat your four-legged friend with this easy-to-make pet meal
Friday Aug. 10, 2018
When I was little on the farm I would feed the eggs from the henhouse to the farm dogs before my dad could collect them, much to his horror. Our new puppy, Romee, is being just as spoilt with an egg yolk on her beef carpaccio (made with mince). This is a little treat and not required every day, but it does give dogs' coats a lovely shine.
ROMEE'S BEEF CARPACCIO RECIPE
500g premium beef mince
Egg yolks, as needed
1. Using a round cutter, mould the mince into a ball and press into shape. Slip it out and on to a piece of baking paper. The shapes can be frozen and removed the evening before serving.
2. Top the mince with an egg yolk (to spoil your dog).
Take into account the size of your pet when serving. Please remember, it's not advisable to make sudden changes to your pet's diet — introduce new food slowly. 
Share this:
More Food & Drink / Recipes