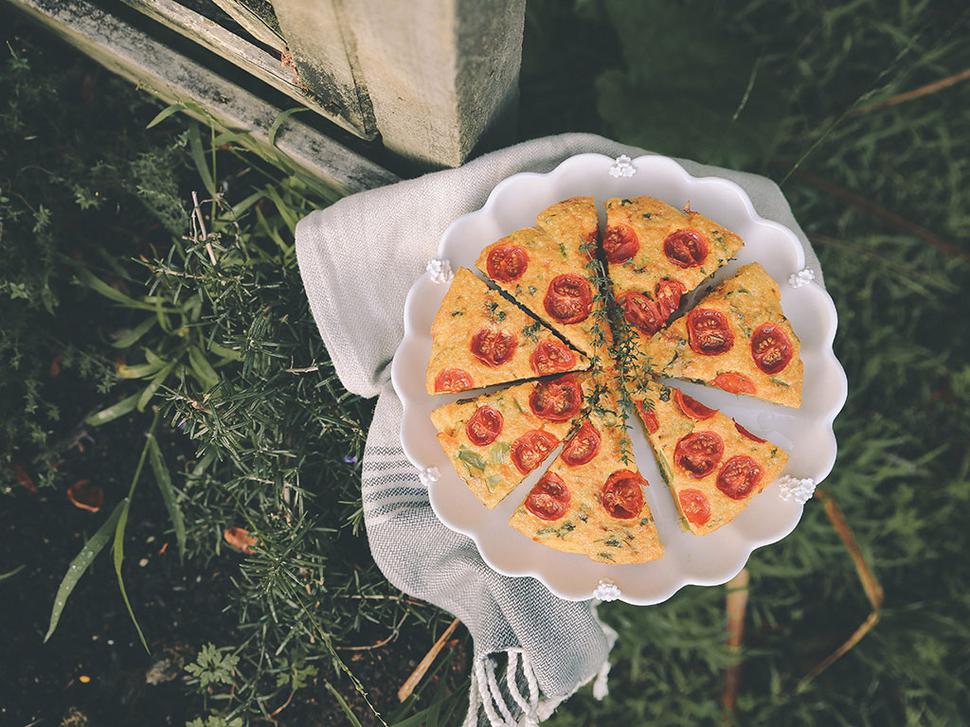 Petite Kitchen's Millet and Gruyere Frittata
This herby recipe is delicious served fresh or as leftovers the next day
Thursday May 28, 2015
This rustic frittata highlights the beauty of its simple ingredients. Delicious on its own, this basic recipe is very forgiving and uses leftover cooked millet for a perfectly balanced meal. You can use almost any type of cooked grain in this frittata, rice, quinoa or even leftover pasta all work well.

MILLET, HERB AND GRUYERE FRITTATA
Serves 8 
• 2 cups cooked millet
• 6 large free-range eggs
• A large handful of fresh parsley and chives, roughly chopped
• 1 cup grated gruyere cheese, or cheese of your choice
• ¼ cup cream, optional but adds a delicious richness
• 1 cup cherry tomatoes, each one sliced in half
1. Preheat oven to 200C and line a baking dish with baking paper.
2. In a large mixing bowl, add millet or cooked grains of your choice, eggs, herbs, grated cheese and cream if using. Season with a good pinch of sea salt and pepper, and then mix to combine.
3. Pour mixture into prepared baking dish and smooth out evenly. Top with sliced cherry tomatoes.
4. Place in oven to bake for 25-30 minutes or until cooked right through.
5. Remove from oven and leave to cool before slicing.
• For more from Eleanor Ozich see petite-kitchen.com
Share this:
More Food & Drink / Lunch