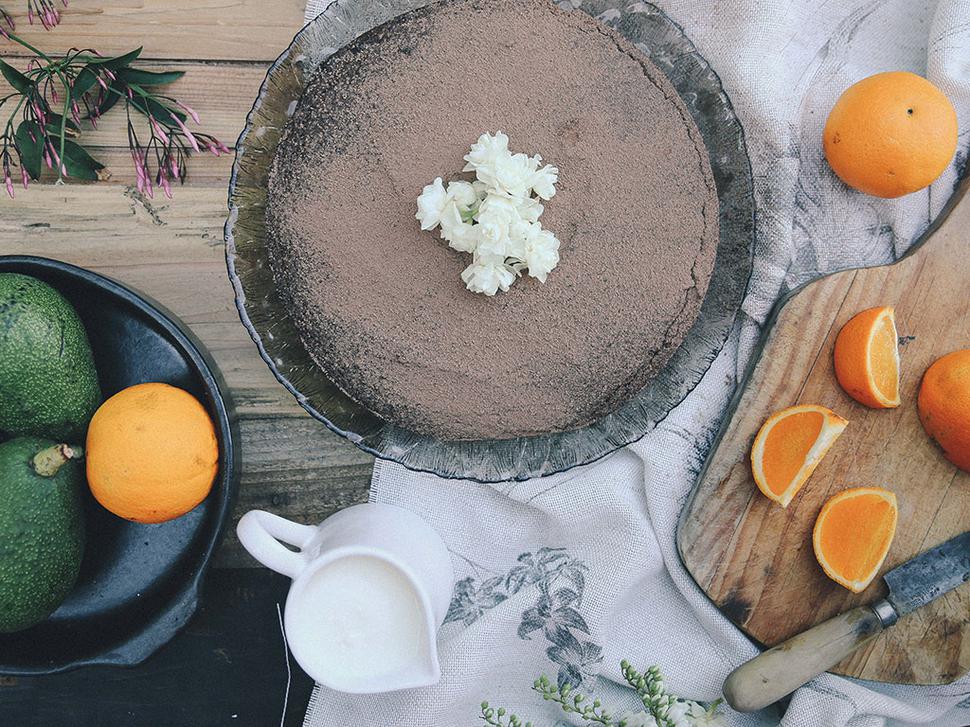 Petite Kitchen's Boiled Orange Chocolate Cake Recipe
Try making this rich chocolate cake
Thursday Aug. 27, 2015
One of the most well-loved recipes on my blog, this fantastically moist, boiled orange chocolate cake is sweetened naturally with honey and has a delicate hint of citrus.
I like to top it with a creamy dark chocolate ganache whenever I feel like something a little more decadent, although it is equally delicious simply dusted with cocoa. Recently, I have started adding good-quality dark chocolate chips to the batter, totally not necessary but absolutely delicious.

BOILED ORANGE CHOCOLATE CAKE
• 2 oranges
• 2 cups ground almonds
• 4 heaped Tbsp good quality cocoa
• 5 heaped Tbsp honey
• 5 free-range eggs
• 1 tsp vanilla extract
• 1 tsp baking soda
• 1 cup good quality dark chocolate chips (optional)
1. Place whole oranges in a large saucepan and cover with water. Bring to the boil and boil for one hour.
2. Drain, then allow to cool.
3. Set the oven to 160C. Grease a cake tin with butter or coconut oil.
4. Cut oranges in half and place in a food processor (skin, pith, flesh and all). Process until smooth. Add remaining cake ingredients and process again until smooth. Fold the chocolate chips into the batter with a spatula.
5. Pour the batter into the prepared cake tin and bake for 40-50 minutes or until a skewer comes out clean.
6. Allow cake to cool completely before removing from tin or it may break.
7. Dust with cocoa if desired.
Share this:
More Food & Drink / Recipes