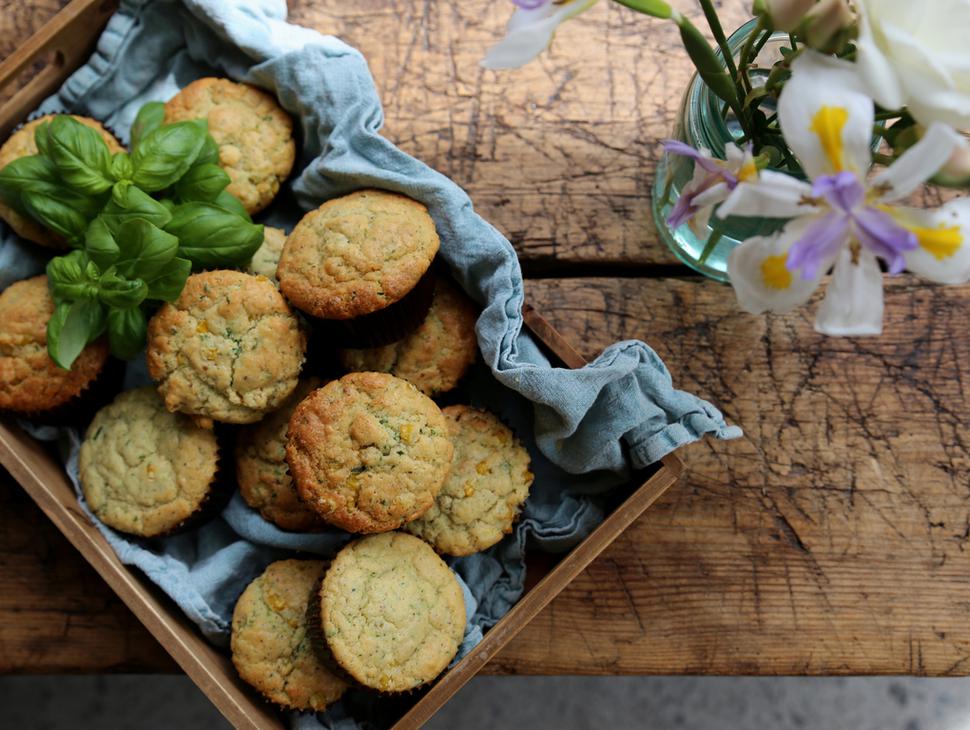 Petite Kitchen's delicious savoury muffins
Eleanor Ozich of Petite Kitchen shares a recipe for wholesome corn, cheese and chive muffins
Thursday Nov. 20, 2014
These deliciously cheesy savoury muffins are packed full of flavour and wholesome ingredients. I have used a base of ground almonds and brown rice flour in this recipe, which gives them a gorgeously moist yet light and nutty texture. They are fantastic for breakfast on the go, a weekend picnic snack, or for filling kids' lunch boxes.

CORN, CHEESE AND CHIVE MUFFINS
Makes 12 medium sized muffins.
• 1 cup coconut cream
• ½ cup olive oil
• 3 free range eggs
• 1 tsp baking soda
• 1 tbsp apple cider vinegar
• 2 cups almond flour
• 1 cup rice or gluten-free flour
• Handful of parsley and chives, finely chopped
• ½ cup grated cheese* optional
• 1 cup corn kernels
• Sea salt
• Pepper
1. Heat the oven to 160C, and grease or line 12 muffin tins with paper cases.
2. Add the coconut cream, olive oil, eggs, baking soda, apple cider vinegar, almond flour and rice flour to a food processor. Process, until smooth.
3. Fold in the remaining ingredients, and add a pinch of sea salt and pepper.
4. Spoon the batter in to the muffin tins.
5. Bake in the oven for 20-25 minutes, or until cooked through.
Share this:
More Food & Drink / Recipes