Petite Kitchen's Little Honey Biscuits
Crispy, not overly sweet and perfect for dipping into a mug of hot tea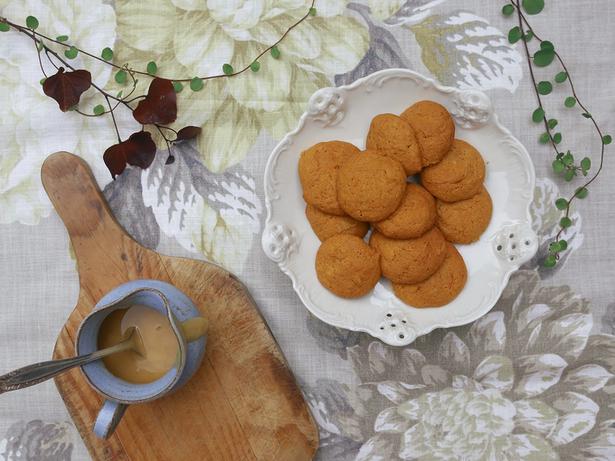 Thursday March 5, 2015
I have been craving a very particular type of biscuit lately — crispy, not overly sweet and perfect for dipping into a mug of hot tea. So I took out some flour and an egg, added vanilla, honey, butter and salt, and somehow ended up with these lovelies. Buttery, tiny and terribly delicious. So here it is, my recipe for little honey biscuits. Enjoy!

LITTLE HONEY BISCUITS
Makes about 50
150g butter, softened
1/3 cup honey
2 tsp vanilla extract
1 large free range egg
1 cup rice flour*
½ cup tapoica flour*
½ tsp baking soda
¼ tsp salt
*Alternatively, you can use spelt flour, buckwheat flour or all-purpose gluten-free flour.
1. Heat oven to 180C, and line two baking trays with baking paper.
2. Place butter, honey and egg into a bowl and beat until creamy.
3. Beat in vanilla extract, sieve flour, bicarbonate of soda and salt over mixture and gently mix until well combined.
4. Using a teaspoon, place small mounds of mixture about 3cm apart on baking trays.
5. Bake for 10-12 minutes until golden brown. They will be slightly soft in the centre but will firm up as they cool.
6. Leave on the tray for a few minutes, then transfer to a cooling rack.
Share this:
More Food & Drink / Recipes