Petite Kitchen's new Auckland home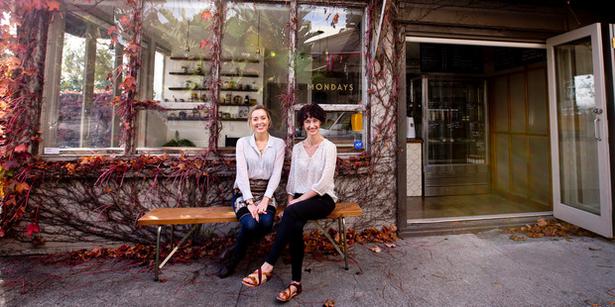 Wednesday May 28, 2014
Hooray for Mondays! The long-awaited wholefoods cafe and juice bar from two of our favourite food bloggers, Eleanor Ozich of Petite Kitchen (and weekly viva.co.nz contributor) and Hannah Horton of Health, Yeah!, has opened at 503b New North Rd in Kingsland.
The light, leafy building has a few seats inside and out, and a cabinet full of salads, sugar-free treats and bottled juices alongside smoothies, coffees and (our recommendation) a spicy Aztec hot chocolate.
You can also try some of the healthy recipes featured on the girls' blogs: we triedthis hazelnut and orange autumn cake, which Eleanor shared last week on viva.co.nz.
It's been a busy time for her, having launched her first cookbook, My Petite Kitchen Cookbook, last month (read more about that here).
With new health and beauty store Tonic Room up the road, Kingsland is becoming something of a healthy hotspot.

• See Eleanor's recipes at viva.co.nz every Thursday.
Share this:
More Food & Drink / The Latest