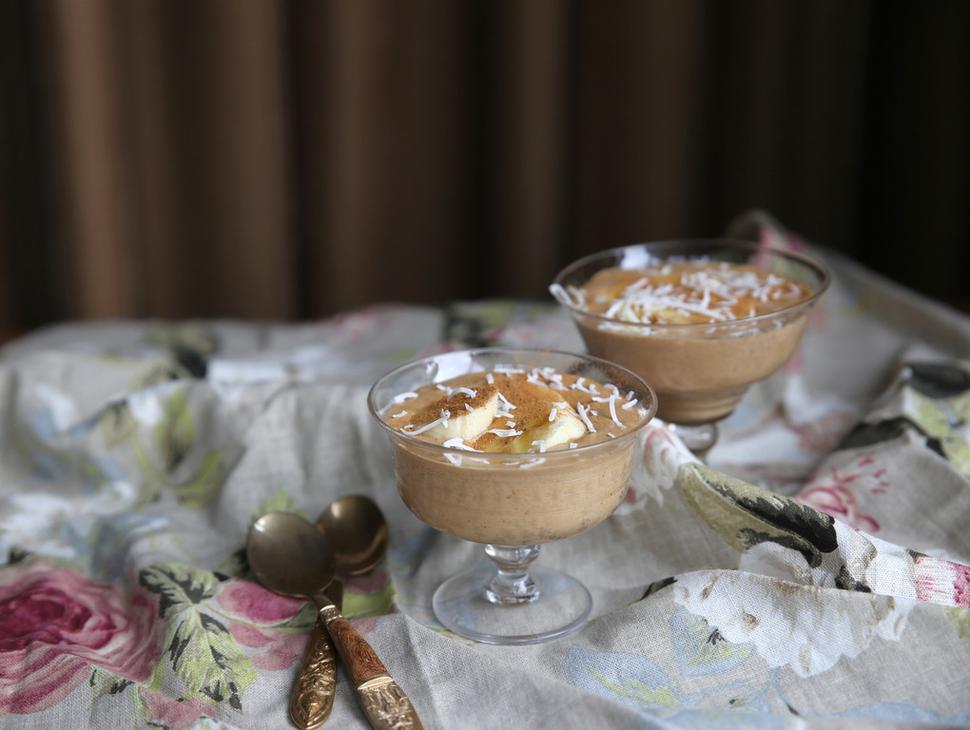 Petite Kitchen's salted banana and almond butter caramel mousse
Eleanor Ozich of Petite Kitchen creates a silky, naturally sweetened mousse
Thursday Oct. 9, 2014
This whipped banana mousse tastes sinfully good, and has subtle hints of caramel from the almond butter. It is naturally sweetened with ripe bananas and a hint of honey, although you could also use pure maple or brown rice syrup if you prefer.
This luscious yet light and fluffy mousse is very simple to prepare, and will easily make enough to share with family and friends.
I have also popped the same mixture in to icecream moulds, which works as an equally delicious frozen treat.

SALTED BANANA AND ALMOND BUTTER CARAMEL MOUSSE
Serves 4-6
• 3 ripe bananas
• 1 can of coconut cream
• 2 tsp pure vanilla extract
• ½ cup almond butter
• ½ cup coconut oil
• ¼ cup honey, maple or brown rice syrup
• A good pinch of sea salt
For topping:
• 2 bananas, sliced into rounds
• Ground cinnamon
• Shredded coconut

1. Place all ingredients in a high-speed blender or food processor.
2. Process until lovely and smooth, then carefully pour the mixture in to small glass jars or ramekins.
3. Pop in the fridge to set for at least 2 hours.
4. To serve, top with 2-3 slices of banana, and sprinkle with cinnamon and dried coconut.

*Refined sugar free
*Gluten free
*Dairy free
*Vegan
Share this:
More Food & Drink / Recipes