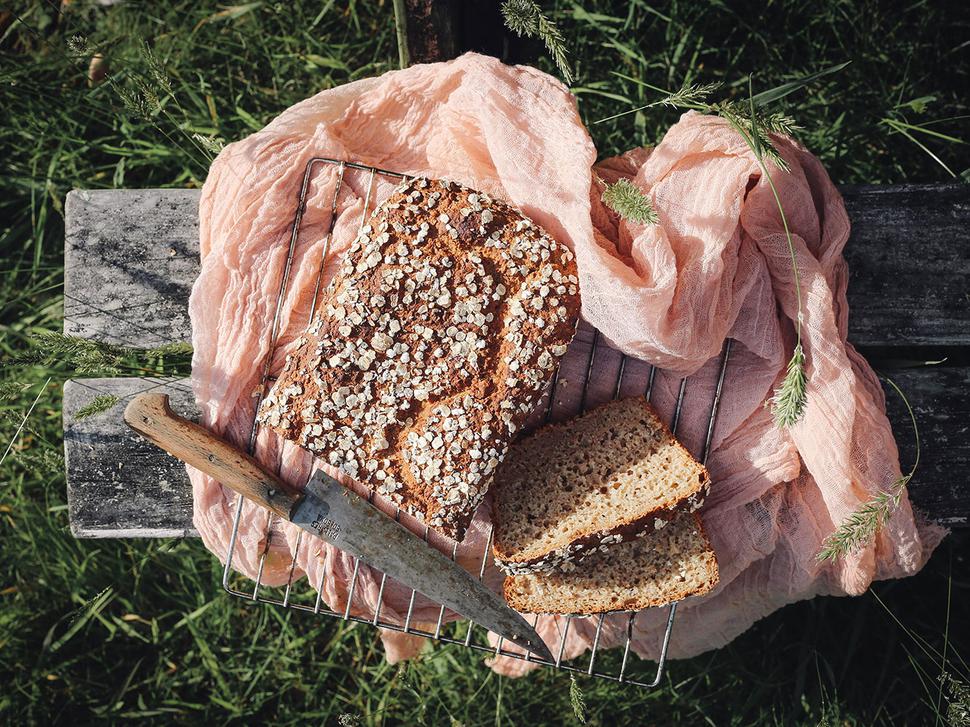 Picnic Loaves and Breads
Pack one of these tasty recipes for a shaded picnic under a tree
Monday Jan. 15, 2018
Oat, Honey and Spelt Flour Bread
This honey, oat and wholemeal spelt flour bread is sweet and mellow tasting, with a soft, springy texture. It comes together quickly, and the best part is that it only requires an hour of rising time.

Quick Breakfast Bread
Make this breakfast loaf the day before and cook in a frypan or under the grill, as it can be a bit crumbly for a toaster. When it comes to creative toppings try savoury mince with a fried egg, or cream cheese, salmon and dill, or for a third option, kale and lightly roasted tomatoes.

Date Loaf
Fresh dates stuffed with a soft blue cheese is heavenly - here, however, the blue cheese acts as a spread and is divine, and the hint of fresh ginger is a spicy surprise.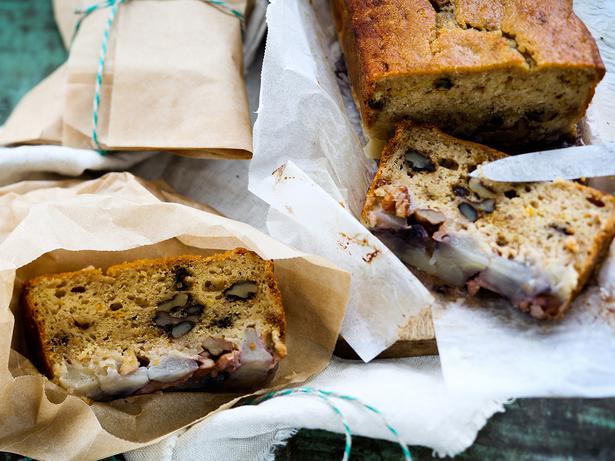 Fresh Ginger, Apple and Walnut Loaf
This delicious fresh ginger, apple and walnut loaf is an easy make. Sugar is sprinkled on the base of the tin, followed by apple slices and walnuts, and then the mixture before baking. The big chunks of fruit and nuts are a delight to bite into. 

Sugarless Banana Loaf
Banana loaf is a timeless recipe, and here, you'll find a healthier version with no added sugar.
Lime and Coconut Yoghurt Bread
Adding a generous amount of lime zest to this coconut yoghurt loaf creates a bewitching perfume as it bakes in the oven. The hint of tartness makes it particularly good toasted with a thick smear of butter, honey or berry jam.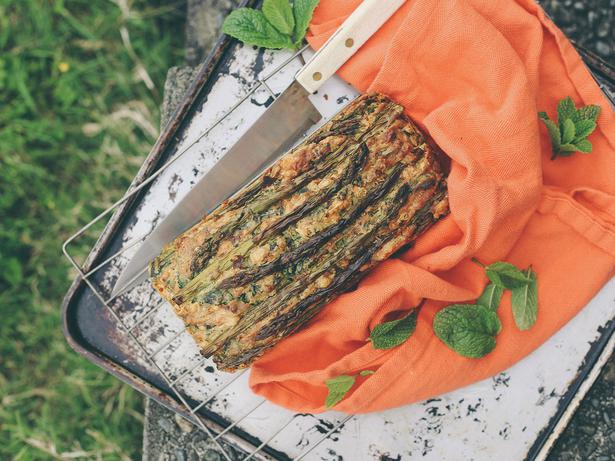 Asparagus, Mint and Parmesan Bread
Adorned with tenderly cooked asparagus spears, this savoury bread is warm, cheesy and filling. Simple and rustic, the recipe takes minutes to throw together.

Wholesome Bread
The smell of yeast and hot bread baking has to be one of best smells in a kitchen. This loaf has only one rising time, so can be executed on a whim, then served hot for lunch.

Fresh Ginger and Pear Loaf
Instead of powdered ginger, this loaf is fragrant and alive with the taste of fresh ginger. You can either serve it as is, with butter, or as a dessert warm with ice cream and a little syrup and orange zest.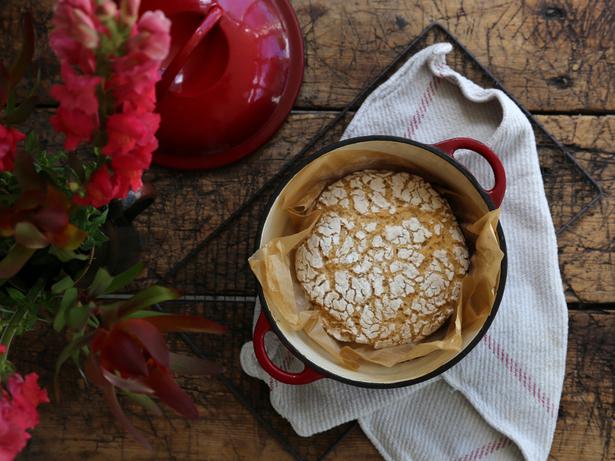 Crusty Artisan Dutch Oven Bread
This crusty artisan bread deliciously moist and chewy inside, yet it still has the beautiful outer crust of a rustic, peasant loaf.

Flaxseed Buns
Try these nutrient-rich, high-protein, gluten-free flaxseed buns from Good + Simple by Jasmine and Melissa Hemsley.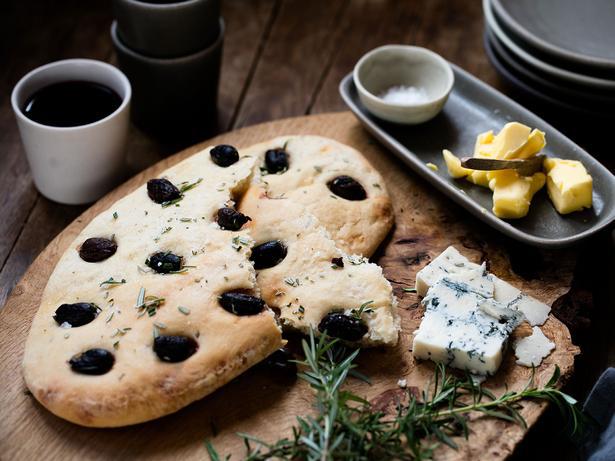 Olive and Rosemary Ciabatta
To channel your inner artisan, nothing beats making your own bread and eating it fresh and warm from the oven. There is something wonderfully satisfying and old-fashioned about kneading the dough by hand.

Coconut Banana Bread with Mango and Lychees
This bread can be made up to two days in advance. grill until golden, then serve with the fruit spooned over, sifted icing sugar, mint leaves and a dollop of yoghurt.

Almond Crumble Banana Bread
This banana bread is wonderfully wholesome, moist, and just barely sweetened with dark and sticky molasses. Honey or maple will work well, although it will yield a milder flavour.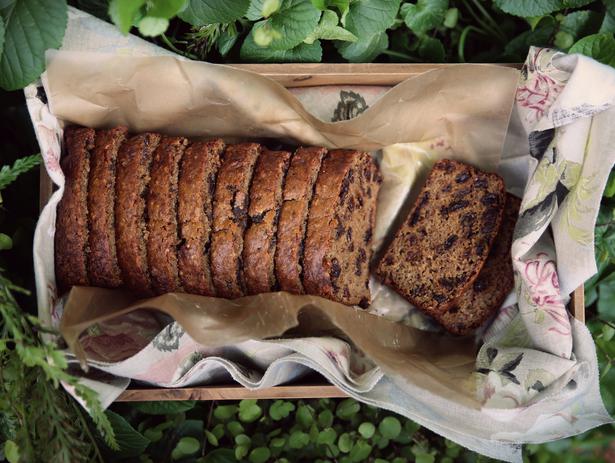 Raisin and Roobios Tea Bread
Filled with soft juicy raisins, this loaf is naturally sweetened with banana and a little honey. It slices beautifully, and has the most incredible texture.

Buttermilk and Honey Cornbread
Moist and delicious, this savoury bread has a sweet touch of honey and a rich buttery texture. You can bake your cornbread in a baking tin if you like, although a cast-iron skillet is the traditional choice.
Share this: