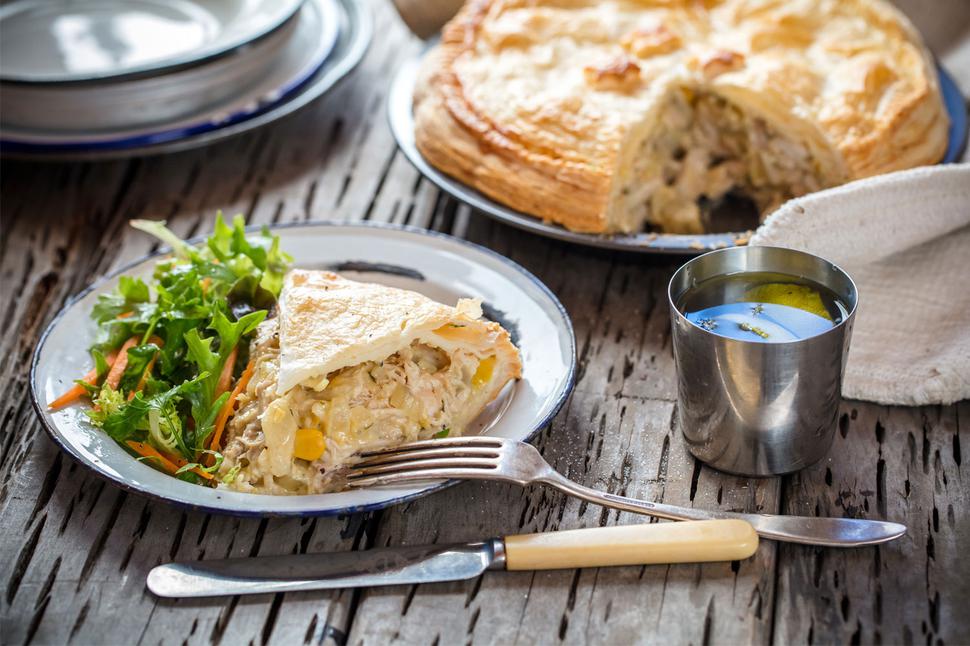 Simply Delicious Pie & Quiche Recipes
From classic to quirky, these savoury recipes are sure to satisfy
Tuesday Sept. 4, 2018
The Best Chicken & Corn Pie Ever
This take on a classic pie is seriously tasty. You'll love the hint of fresh herbs with the rich chicken and creamed corn filling.
Slow-Cooked Steak & Oyster Pies
The key to a good pie is tender succulent meat that has been slowly cooked, absorbing the delicious flavours tossed in with it. In this retro recipe, red wine, orange and thyme make a great combination.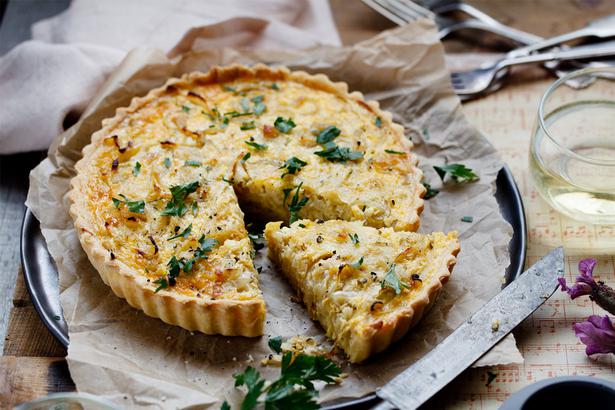 Onion & Gruyere Quiche
If you can, enjoy this gruyere tart straight from the oven — it's cheesy, savoury perfection when eaten warm. The subtle flavour of gruyere marries well with slow-cooked onions and fresh herbs. 
Bacon & Feta Picnic Quiche
It feels as if quiche has been around forever, and for good reason. It's great the day after and perfect for transporting to a picnic. This version is packed full of flavour with bacon, feta and chives and will be a joy come lunchtime.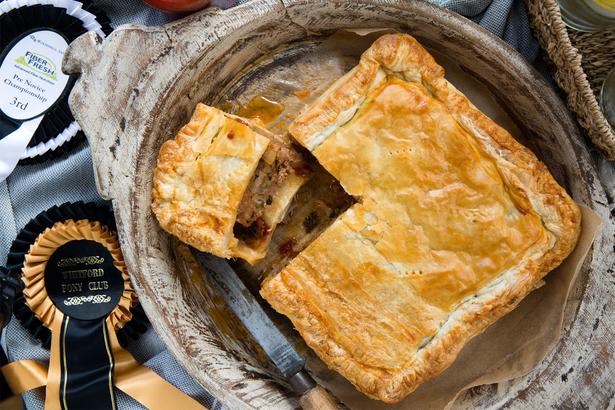 Sausage Pie 
We love it when old-fashioned favourites get a chance to shine, and this pie is no exception. Serve in squares with a squirt of tomato sauce for a real old-school feel.
Pork & Kumara Pie with Hot Water Pastry
A thick slice of this hearty pie goes down a treat with a hungry crowd. Serve with your pick of homemade chutney or relish for a satisfying bite.
Cauliflower Pies Recipe with Sour Cream Pastry
When you have a sudden burning desire for pie, nothing but this version with homemade buttery sour cream pastry, tender cauliflower, fragrant herbs and creamy Havarti cheese will do.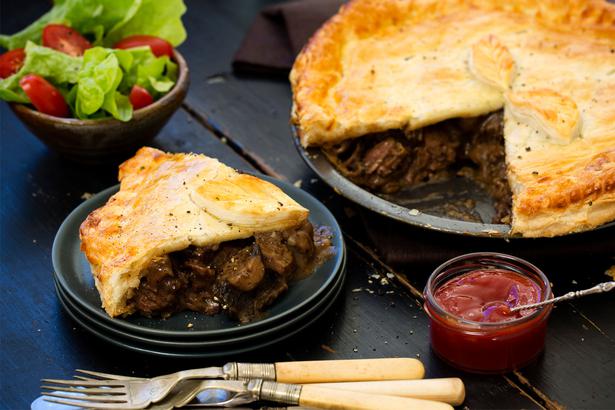 Steak & Mushroom Pie
Nothing tastes quite as good as homemade, so skip the bakery and try your hand at making a steak and mushroom pie in your own kitchen. 
Chickpea & Kale Quiche
For this easy vegetarian quiche use a tin of chickpeas to change up the texture of the pastry and to provide a pleasant surprise. The filling is simple and fresh utilising free-range eggs and vegetables from the market, while the lemon on the kale adds a little zing.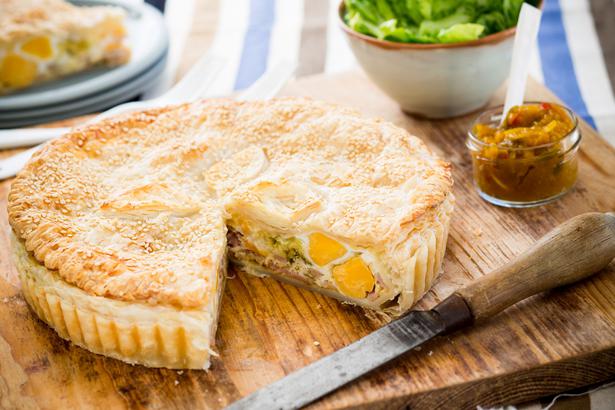 Cheesy Bacon & Egg Pie 
What's better than bacon and egg pie? Cheesy bacon and egg pie, of course. This pie is equally delicious served hot or cold, so it's perfect for just about any occasion.
Ultimate Fish Pie
This ultimate fish pie is all about the fresh fish, fresh dill and a squeeze of lemon to finish it off. Good quality pastry is worth buying for the perfect crisp crust. If you're feeling particularly decadent, use cream instead of milk.
Fennel, Thyme & Blue Cheese Mini Quiches
These mini quiches are so simple to prepare yet are still a little fancy. They're wonderful to make if you have guests coming around for Sunday lunch — the sharpness of the creamy gorgonzola is heavenly for blue cheese fans.
Share this:
More Food & Drink / Recipes