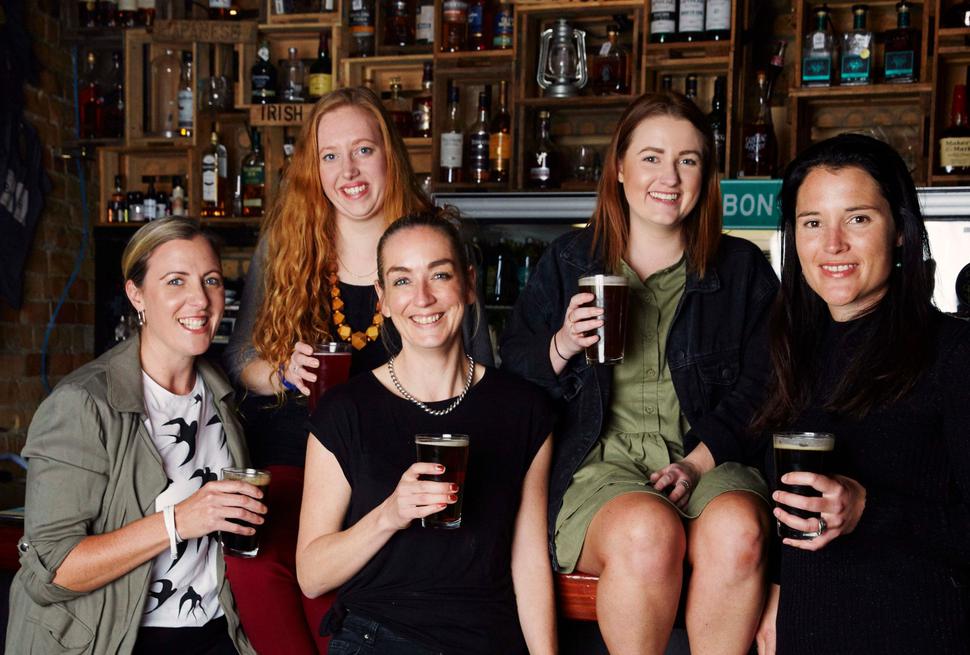 Meet Pink Boots Society, The Collective Boosting Women In The Beer Industry
A special beer brewed on International Women's Day is just one of Pink Boots' bright ideas
Thursday June 14, 2018
"Grunty" is how Lucie Campbell, a chairperson of the women's brewing collective Pink Boots Society, describes the beer the group has created for this month's GABS beer festival (the Great Australasian Beer SpecTAPular).
Lucie runs The Lumsden pub in Newmarket and Mangawhai's Wood St Freehouse and was among the members of Pink Boots who came together for International Women's Day to brew the black IPA (Indian Pale Ale). It's titled B.A.B.E, but as the group explain (yes, over beers) when I meet them at The Lumsden, rather than being a cute name, it's an acronym for Barrel-Aged Bourbon Extra.
READ: Why Growlers Are The 'Future Of Craft Beer' & Where To Fill Yours
"We try not to make what would typically be perceived as 'girly beers' because that's everyone's assumption," Lucie says. "'Oh these women made this beer so it's going to be a floral whatever'."
The members involved in the special beer are scattered throughout the country, but worked out their ideas via email, and the brew was made with a special 'Pink Boots Society' blend of hops, shipped from the United States especially for them.
Timed to coincide with International Women's Day, B.A.B.E came to life at 8 Wired brewery, which is co-owned by Pink Boots member Monique Eriksen and her husband Soren. They play to the strengths of the brewery they choose to work in and 8-Wired are known for ageing beer in wine or bourbon barrels, which adds layers of rich flavour.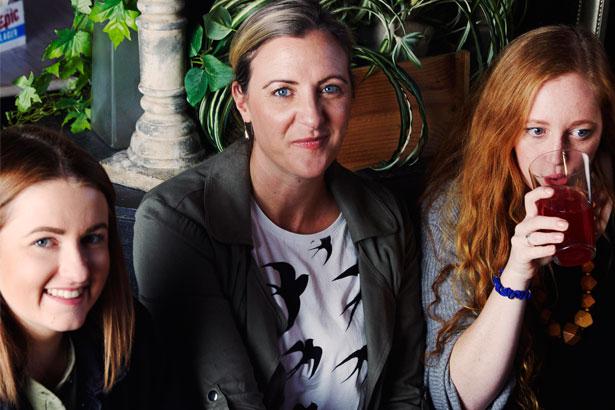 Monique says the New Zealand Chapter of Pink Boots is relatively laid back compared to international groups and was started as an "excuse for women to get together".
"It's not as if we don't like working with the guys, the guys in the industry are really great," she says. "It gets people out and together — it's an opportunity for us to talk to each other about what's happening in various businesses and parts within the industry."
The Pink Boots Society originally was started by a brewer called Teri Fahrendorf, explains Steph Howard, who works for malt distribution company Cryermalt.
"She did a big road trip around the States and realised there were a lot of women working in the beer industry but there was no support network for them, so 10 years ago, as of last year, she created Pink Boots. Now there are 130 chapters around the world and our over-arching leaders, as such, are still in the States but we're our own chapter down here."
READ: Where To Find Auckland's Best Bar Food
"I just want to say that the Pink Boots aspect of it is 'cause Teri used to brew in pink boots," adds Lucie. "It's not a gender-specific colour."
The New Zealand chapter launched at Beervana four years ago and currently has 70 members who work in varied roles throughout the industry. Jane Street — the marketing manager of North End Brewing Co — says this adds up to "a really cool network of people" who are always keen to support one another.
"I've worked in two breweries now and they've all been dudes," she says. "So when I want to ask something or I think of something a different way — everybody thinks differently — I'll talk to someone I've met through Pink Boots and ask 'Hey, is this how this works?'."
Christina Wood, who co-owns Liberty Brewing with her husband Joe and was one of the founding members of Pink Boots in New Zealand, says it's the focus on practical information that she finds most helpful.
"It definitely provides us with a safe environment to be able to ask questions that if you asked your husband he might look at you and go 'Seriously, you don't know that?' and you think 'Oh, maybe I should learn that one'. By getting the knowledge through doing tastings and all the educational stuff, it means we can all learn at the same time."
The money raised from beers such as B.A.B.E go towards funding scholarships, the latest of which allowed several members to sit a renowned qualification in judging — an area where women are particularly underrepresented.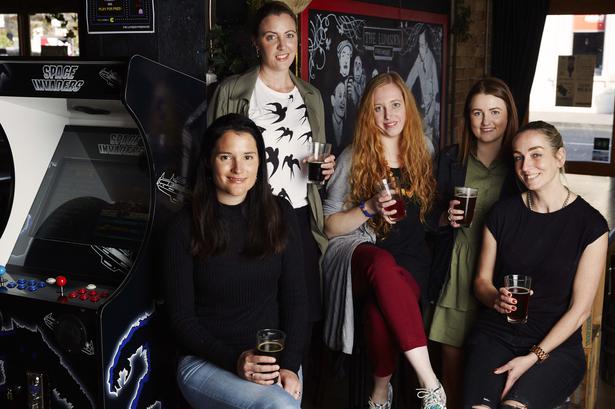 The women brewed a special beer on International Women's Day to support scholarships for women. Photo / Rebecca Zephyr Thomas

Despite the market becoming increasingly competitive, the group believes sharing knowledge and collaborating can only be a good thing. Their real worry lies with those coming in hoping to get a slice of what is perceived as a lucrative, trendy industry.

Christina explains that there are people trying to "throw money" at promising but inexperienced brewers who don't necessarily know what they're doing, which can reflect badly on the industry as a whole.

"Unfortunately for us as established brands, the problem is that if you get a customer coming along to the supermarket shelf and they grab one and take it home and it's this new person who's only just started making beer and it's an average product, or potentially a faulty, bad product, somebody will walk away going 'This craft beer is crap, I'm not going to go back to it'."

READ: 9 Places To Find Warming Cocktails & Cosy Drinks

She doesn't think new brewers realise the knock-on effect this can have on established breweries who may lose out on a new craft-beer lover as a result. "All they're in it for is 'Oh cool, I own a brewery' and they love the notoriety or the bragging rights of that."

Monique agrees, explaining that people who just want to jump on the bandwagon without thinking it through won't be the breweries who stick around.

"They still need to have a point of difference and a story behind it and if they don't have that they're not going to succeed in a competitive industry," she says.

However, festivals like GABS provide one of the best opportunities to educate people about craft beer with tastings served by experts and swathes of people who may not be used to trying slightly adventurous or unique styles.

"They go because it's a beer festival, they don't go because it's a craft beer festival," says Lucie. "Like for me, I'm not a wine aficionado, but if someone says 'wine festival' I'm there."

Jane says the specially brewed festival beers are a nice way to ease people into drinking something different.

"They put the beer style on there so people aren't just going in thinking it's going to be an IPA, they know it's a Belgian-style single, so they're educating the consumer while keeping it a fun environment."

READ: The Viva Team's Favourite Happy Hour Spots For Top-Notch Drinks

Jane says these festivals provide the perfect opportunity for members of Pink Boots to catch up between work and family commitments, something several Pink Boots members seem particularly adept at balancing. Both Monique and Christina let their kids help out with simple tasks and Christina says they often kept her company when she used to make deliveries for Liberty.

"I used to come in here to The Lumsden and put them down with a bowl of chips and a lemonade while I stopped to do the delivery, then move on to the next place," she says. "There's only so many bowls of chips and cans of lemonade you can bribe your children with but it was fun, they loved it."

"You definitely didn't see male brewers bringing their children in," says Lucie.

• The Pink Boots Society beer B.A.B.E will be available at GABS Beer, Cider and Food Festival, Saturday June 30, ASB Showgrounds, 217 Greenlane West, Epsom. Visit Gabsfestival.com
Share this: