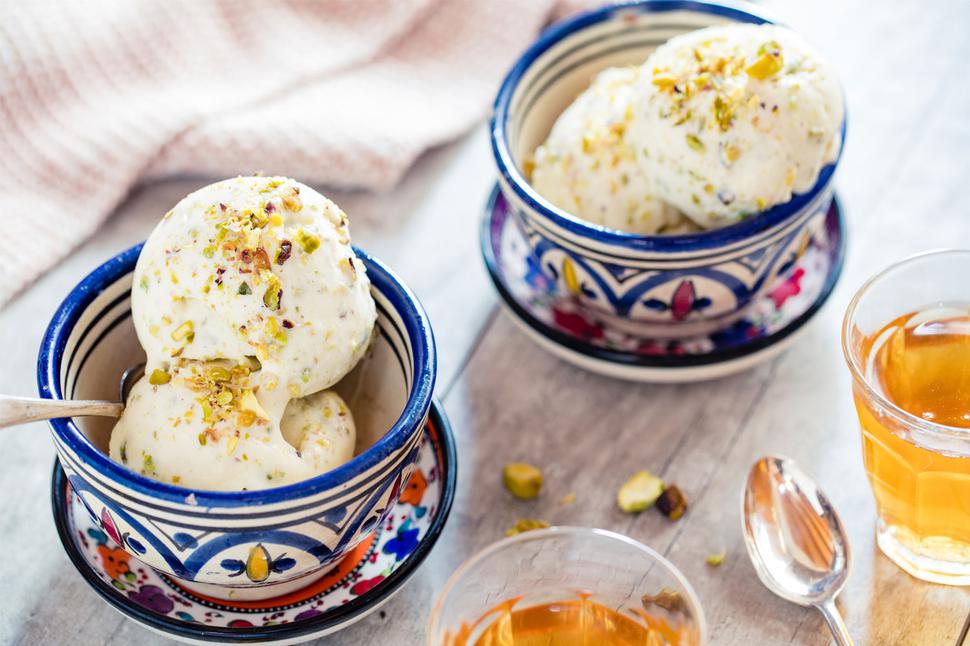 Pistachio & Rose Water Icecream
Elevate your icecream game with this rose water-infused dessert
Friday Aug. 24, 2018
This sublime pistachio icecream with a hint of rose water is a favourite of mine. This recipe is an alternative way of making icecream with no chance of your custard curdling. Serve in small Turkish glasses or in crisp, crunchy cones.
PISTACHIO & ROSE WATER ICECREAM RECIPE 
Serves 6
1 ½ cups whole milk
1 cup cream
¾ cup sugar
1 Tbsp cornflour
1 Tbsp rose water or ½ tsp rose water flavour
½ cup Greek yoghurt
150g pistachios, toasted
1. Into a medium size pot pour the milk, cream and sugar. Bring to a simmer.
2. Combine the cornflour with 1 tablespoon of rose water, then add to the cream mixture, stirring until slightly thickened. Remove and cool.
3. Fold through the yoghurt.
4. If using an icecream maker, pour the mixture in along with the pistachios and churn until frozen. Alternatively, freeze for 2 hours, beat, then refreeze.
5. Garnish with a few extra pistachios.
Share this:
More Food & Drink / Recipes