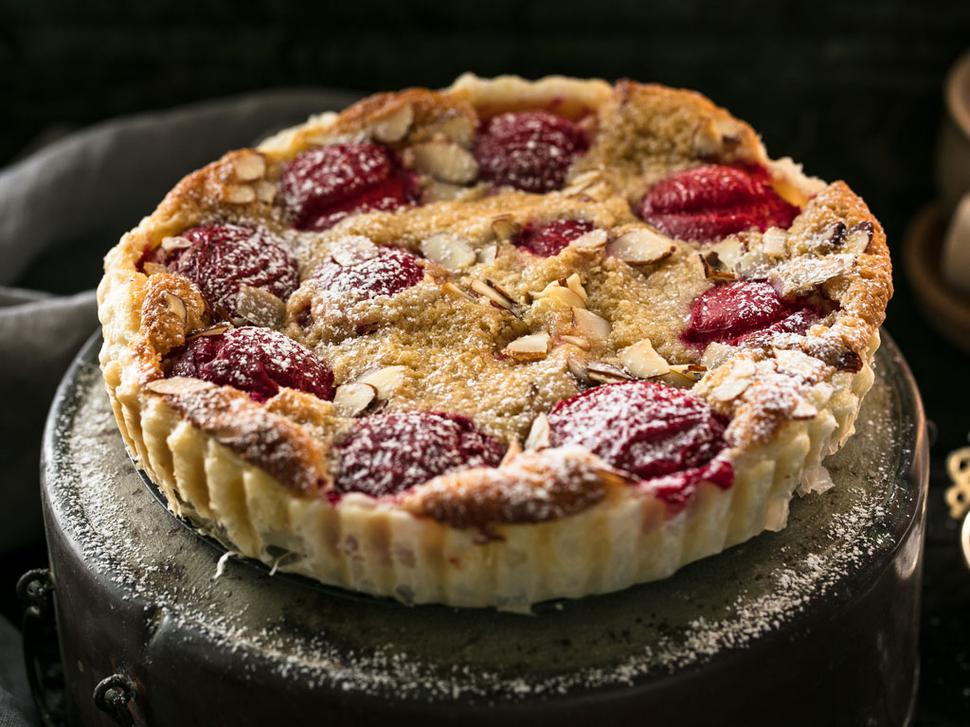 Plum Frangipane Tart
Fresh plums find a home in this scrumptious frangipane tart
Thursday April 26, 2018
Make the most of the last of the seasonal plums — or use tinned plums if necessary — for this delicious tart. I have changed it up with a puff pastry base that doesn't need blind baking. It works equally well with other seasonal fruit, such as feijoas and guavas.
Plum Frangipane Tart
Serves 8
300g puff pastry
150g butter, softened
150g caster sugar
3 eggs
150g ground almonds
½ cup white chocolate chips
6 medium-sized plums, halved, stones removed
¼ cup flaked almonds
Icing sugar for dusting
Whipped cream, to serve
1. Preheat an oven to 180C.
2. On a lightly floured bench roll the pastry to ¼ cm, and a little bigger than a 23cm flan tin. Line the tin with pastry, then cut any excess from the edges.
3. In a bowl beat together the butter, sugar, eggs, almonds and flour until smooth, then stir in the chocolate. Pour it into the pastry and smooth with a spoon. Press the plums lightly into the mixture, cut-side down.
4. Sprinkle with almonds and place into the bottom half of the oven for 40 minutes. Check it isn't browning too quickly. If it is, place a piece of tinfoil over the tart and continue to cook for 15-20 minutes until it is set in the middle.
5. Remove and cool in the tin for 15 minutes before removing from the tin.
6. Dust with icing sugar and serve with whipped cream.
Share this:
More Food & Drink / Recipes